Our Data Recovery Procedure: A Hard Drive's Journey at Gillware
Here at Gillware, we understand that losing data can be very stressful. So we tailored our data recovery process to fit all of our clients' needs and worries. It is a stress-free and non-binding process. Keep reading or watch the video above to learn more about our data recovery process.
Our process is designed to protect our clients. Gillware has been SOC 2 Type II security audited. This means that all of our systems, networks and facilities meet the high security standards laid out by the audit requirements.
To start the process off, we recommend that you first call us to speak to one of our data recovery specialists. Our team is made up of world-class computer scientists, electrical engineers and mechanical engineers. They will ask you some questions to get an idea of the problem. At this time you will want to have the failed device nearby if possible.
We will then give you the best over the phone estimate we can and then provide you with a prepaid UPS shipping label. We will also give you special packing instructions to make sure your drive gets to us safely. At this time, you won't send us a check or give us any payment.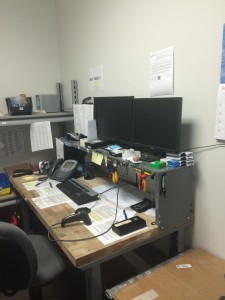 When we receive your package, Gillware will carefully catalog its contents under an HD camera and barcode your device for
tracking and identification. At this time, we will give you a courtesy call to let you know that your device has arrived.
Next, one of our esteemed engineers will perform an evaluation of your case to determine the probability of success and the costs of recovery. A member of our customer service department will then give you a firm price quote.
If you find this quote acceptable, we will then perform a financially risk-free data recovery attempt.
Through our engineers' careful research and development, they will get your device running well enough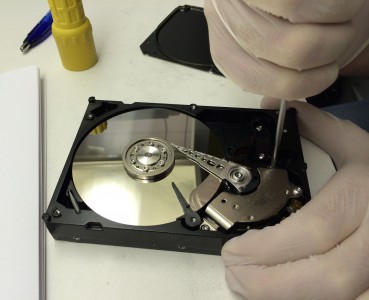 to transfer your binary data (ones and zeroes) to a healthy Gillware storage device.
After this is done, one of our computer scientists will begin the process of converting all those ones and zeroes into your recognizable data. If you would like to see a list of recovered files, please let us know and we would be happy to provide a link to our file viewer to see which files we were successful in recovering.
With an accurate price quote, and possibly a detailed picture of the recoverable files in hand, you will then make a decision about whether or not to purchase your data.
If you are happy with the data that our engineers are able to recover, you will choose to have your recovered data returned on a new
external device purchased from Gillware, or send in your own return drive. At this time, your billing information will be collected and your data will be prepared for shipment.
As soon as you receive our package, you should immediately review your recovered data. Plug the external hard drive in to your computer and be sure to copy the data to the computer.
Let us know as soon as possible if you have any problems with the data you have received. After a short grace period, your data will then be permanently removed from our servers.
If you require the failed device for warranty purposes, we can return it to you for just the cost of return shipping. If you do not need your failed hard drive, it will be professionally recycled and destroyed free of charge to protect your privacy.
To recap, the only situation where you will pay us is when the data you deem critical has been successfully recovered at a cost that makes sense for your budget.
If you have any remaining questions on the process, please call anytime. To get started, either fill out a service form online or give us a call to speak to a representative.