Data Recovery Specialists
The experts at Gillware Data Recovery have been meeting the needs of our clients for over a decade, recovering data from all manner of devices in all kinds of dire data loss situations. Our data recovery specialists each have thousands of hours of work on data storage devices of all kinds. We have tens of thousands of successful data recovery cases under our collective belts. No matter what your needs are, our engineers can help you. At Gillware Data Recovery, you will find the data recovery specialist you're looking for.
Founded by brothers Brian and Tyler Gill in 2004, Gillware Data Recovery has expanded rapidly into a world-class data recovery company. With backgrounds in computer science, computer engineering, and mechanical engineering, the brothers Gill researched and developed data recovery methods and tools for hard disk drives, RAID servers, and other data storage devices. Today, Gillware Data Recovery has expanded to include over a dozen full-time data recovery professionals, with state-of-the art tools and technology that can't be found in other data recovery labs.
Meet Your Gillware Data Recovery Specialists

Internal and External Hard Drive Repair and Recovery Specialists
Within our ranks, we have specialists for every kind of data storage device, from a single USB flash drive to 36-drive RAID servers. If you've dropped your hard drive and now it's clicking or beeping, our cleanroom engineers can repair it and salvage your data in our ISO-5 Class 100 cleanroom workstations.
Gillware uses cutting-edge, proprietary hardware and software tools as part of our data recovery toolset. In our data recovery lab, we use a powerful, intelligent forensic imaging and analysis platform of our own design to assist our data recovery engineers. We also use tools such as our specially-designed hard disk platter burnishing technology to salvage data from failed hard drives with a high rate of success, even when their platters are scratched and covered in dust or debris.
If you've accidentally deleted your files or reformatted your hard drive, our logical data recovery technicians can analyze your device and recover your lost data. If your business's server has crashed, our server data recovery experts can get your business back up and running in no time.
USB Drive Recovery, SD Card Repair, and SSD Data Recovery Specialists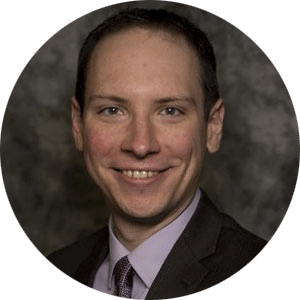 If your USB flash drive, SD card, or solid state drive is playing keep-away with your data, you can rest easy. Gillware is an industry leader in data recovery from flash memory devices. Flash memory is a complex beast. These devices store their data on complicated flash memory chips, which work fundamentally differently from the spinning magnetic disks inside your hard disk drive. It takes a skilled data recovery specialist with in-depth knowledge of how these flash devices store their contents to successfully recover data from them.
Data recovery specialist Greg Andrzejewski, a University of Michigan alumnus, has been with us since 2008. Greg's skill and experience is instrumental in helping our clients get their data back from failed USB drives, SD cards, SSDs, and unusual and complex data loss situations. Greg has helped pioneer and refine the some of the data recovery tools and techniques that have helped put Gillware on the map as one of the premier data recovery businesses in the world.
RAID Server Data Recovery Specialists
At Gillware, a world-class RAID, server, and virtual machine data recovery specialist is here for you. Gillware Data Recovery has data recovery technicians well-versed in RAID arrays of every stripe. Whether you're a home user with a RAID 0 or RAID 1 NAS device, or a business owner with 24 hard drives in a RAID-50 server, our experts will work to reunite you with your data.
When you've lost access to your SQL database server or email server, it can grind your organization to a halt. Fortunately for you, our technicians can salvage your database from your crashed server, or repair your database when data corruption locks you out.
Our data recovery experts have pioneered groundbreaking methods for retrieving data from failed virtual machines. As useful as virtual machines are, especially to IT departments, the data in a virtual environment is no less vulnerable to data loss than on a physical device. If the server containing your virtual machines crashes, or if a virtual machine becomes corrupted or has data deleted from it, our engineers can get your lost data back in your hands.
Need Your Data Back ASAP? Your Emergency Data Recovery Specialist is Here
Gillware's team of experts have dealt with plenty of time-sensitive cases in our decade-plus history of data recovery services. At Gillware, a data recovery specialist can turn your case around in as little as one or two business days. Our emergency data recovery services are preferred by businesses both big and small, health clinics, and any other client who can't afford to wait. We make sure we get our clients back on their feet and their organization up and running as soon as possible.
Secure, Affordable Data Recovery Specialist Services
Gillware Data Recovery is one of the most affordable professional data recovery labs in the world. Prices for our data recovery services tend to be 40-50% less than what other data recovery businesses charge. Even with lower prices, the data recovery services Gillware provides are top-notch.
To make our data recovery services truly financially risk-free, Gillware abides by a "no data, no charge" policy. We charge no fees for evaluation, and can even provide customers in the continental United States with free prepaid UPS shipping labels to cover the cost of inbound shipping. We only accept payment for our data recovery services after we've successfully met your data recovery goals at a price acceptable to you.
Gillware Data Recovery's facilities are totally secure. We make sure our data recovery lab is regularly audited both for cleanliness and security multiple times a year. The data recovery facilities at Gillware are SOC 2 Type II audited. As a GSA contract holder, we meet the standards necessary for government agencies to use our services. Our data recovery lab also safely works with HIPAA ePHI (electronic protected health information).
The only time your data ever leaves our facility is on its way back to you. We store your data on password-protected external hard drives for data security purposes, and completely erase all of the data we've recovered from our facilities after we've given you a chance to verify the results of your case. We work hard to ensure that your data cannot fall into the wrong hands.
Get Started and Let a Data Recovery Specialist Help You
Need a data recovery specialist to get your critical data back? You can contact one of our recovery client advisers by calling our toll-free phone number, or simply follow one of the links below to submit your data recovery case on our website or get an instant price range estimate for your data recovery needs:
Why Look to Gillware for Your Data Recovery Specialist?
Gillware's data recovery services are affordably priced, technologically innovative and completely secure.
Best-in-class engineering and software development staff
Gillware employs a full time staff of electrical engineers, mechanical engineers, computer scientists and software developers to handle the most complex data recovery situations and data solutions
Strategic partnerships with leading technology companies
Gillware is proud to be a recommended provider for Dell, Western Digital and other major hardware and software vendors. These partnerships allow us to gain unique insight into recovering from these devices.
RAID Array / NAS / SAN data recovery
Using advanced engineering techniques, we can recover data from large capacity, enterprise grade storage devices such as RAID arrays, network attached storage (NAS) devices and storage area network (SAN) devices.
Virtual machine data recovery
Thanks to special engineering and programming efforts, Gillware is able to recover data from virtualized environments with a high degree of success.
SOC 2 Type II audited
Gillware has been security audited to ensure data safety, meaning all our facilities, networks, policies and practices have been independently reviewed and determined as completely secure.
Facility and staff
Gillware's facilities meet the SOC 2 Type II audit requirements for security to prevent entry by unauthorized personnel. All staff are pre-screened, background checked and fully instructed in the security protocol of the company.
We are a GSA contract holder.
We meet the criteria to be approved for use by government agencies
GSA Contract No.: GS-35F-0547W
HIPAA compliant
Our entire data recovery process can be handled to meet HIPAA requirements for encryption, transfer and protection of e-PHI.
No obligation, no up-front fees, free inbound shipping and no-cost evaluations.
Gillware's data recovery process is 100% financially risk free. We only charge if the data you want is successfully recovered.
Our pricing is 40-50% less than our competition.
By using cutting edge engineering techniques, we are able to control costs and keep data recovery prices low.
Instant online estimates.
By providing us with some basic information about your case, we can give you an idea of how much it will cost before you proceed with the recovery.
We only charge for successful data recovery efforts.
We work with you to define clear data recovery goals for our technicians, and only charge you upon successfully meeting these goals and recovering the data that is most important to you.
Gillware is trusted, reviewed and certified
Gillware has the seal of approval from a number of different independent review organizations, including SOC 2 Type II audit status, so our customers can be sure they're getting the best data recovery service possible.
Gillware is a proud member of IDEMA and the Apple Consultants Network.