Data Recovery Specialists
Gillware Data Recovery has been exceeding client expectations for over 16 years, recovering mission-critical data from multiple devices in all manner of situations
The Gillware family has the very best data recovery specialists in the industry: subject matter experts with thousands of hours of experience in almost all consumer storage devices ever manufactured. Collectively, our data scientists have completed tens of thousands of data recovery cases, gaining extensive knowledge on all data recovery scenarios for all leading hardware manufactures (and most of the obscure ones, too).
We keep our clients coming back because we are able to recover data from some of the most complex cases imaginable while maintaining robust security best practices. We pride ourselves on our repeat clients and the relationships that we have built over the years.
The Gillware Story
Gillware was founded in 2004 by brothers Brian and Tyler Gill. The company started after Tyler Gill suffered a hard disk failure in college, leaving him stranded without his valuable data. The local hard drive data recovery provider was quoting ludicrous figures for the repair (around $3000); needless to say, money that very few college undergraduates can afford.
The Gill brothers founded Gillware on the principle that hard drive data recovery should not be prohibitively expensive to anyone, and today, Gillware Data Recovery has expanded rapidly while keeping core values of fair pricing and collecting payment only if the data recovery is successful.
With backgrounds in computer science, computer engineering, and mechanical engineering, the brothers researched and developed data recovery methods and tools for hard disk drives, RAID servers, and other data storage devices.
Today, Gillware has expanded into a world-class data recovery company that now offers digital forensics, incident response, and e-discovery services, along with its ever-popular secure data recovery services. We employ more than a dozen full-time, security-vetted data recovery professionals with state-of-the-art tools and technology that won't be found in any other data recovery lab.
Need some help from a Data Recovery Specialist?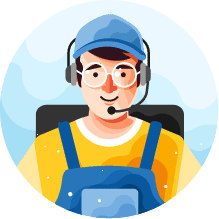 Meet Your Gillware Data Recovery Specialists

Hard Drive Recovery/Repair and Data Recovery Services
Within our ranks, we have data recovery specialists for every kind of data storage device; it doesn't matter if the data recovery service is for a single USB flash drive, a server with a 36-drive HDD corrupt RAID job, or even small business CCTV Security Systems that have failed. Our teams can help with all data loss situations.
Our data recovery firm has seen it all, no matter what data recovery solutions are required. If you've dropped your hard drive or solid-state drives and now they're clicking or beeping, our cleanroom engineers specialize in recovering data, performing hard drive recoveries, and repairing any defective media. We salvage recovered data in our ISO-5 Class 100 cleanroom workstations, each fitted with an advanced air filtration system for added protection.
Gillware uses professional, cutting-edge proprietary hardware and recovery software tools as part of our professional data recovery toolset. In our certified data recovery lab, we use a powerful, intelligent forensic imaging and analysis platform of our own design to assist our data recovery engineers.
We also use hard drive recovery tools such as our specially-designed hard disk platter burnishing technology to salvage data from failed hard drives with a high rate of success, even when their platters are scratched and covered in dust or debris.
If necessary, our data engineers have access to a wide range of spare part components in our data recovery services spare parts library, it a unique part of the data recovery lab that contains spares from a huge number of global manufacturers.
If you've accidentally deleted your files or reformatted your hard drive, our logical data recovery technicians can analyze your device and recover your lost data. If your business server has crashed, our server data recovery experts can get your business back up and running in no time. All recovered files will be written to new media, usually an encrypted external hard drive ready to be shipped back by our customer service team.
Cell Phone Data Recovery, USB Drive Recovery, SD Card Repair, and SSD Data Recovery Services
If your USB flash drive, SD card, or cell phone is developing a technical fault, or if you are suffering from Operating System corruption and the Windows boot partition of an SSD hard drive is playing keep-away with your data, you can rest easy with Gillware, an industry leader in the secure data recovery services industry.
Our deep knowledge of data recovery from flash memory devices means that we can recover from some of the most technically challenging scenarios. Flash memory is a complex beast, and flash technology is used widely in many different mediums. For example, in the case of cell phones, we also have to deal with added security complexity and often encrypted operating systems.
The capacity of flash drives and cell phones increases with every new generation; both technologies use Flash Media. These devices store their data on complicated flash memory chips, which work fundamentally differently from the spinning magnetic disks inside your hard drive. It takes a skilled data recovery specialist with in-depth knowledge of how these flash devices access and save their contents to complete the secure data recovery from them.
Data recovery specialist Greg Andrzejewski, a University of Michigan alumnus, has been with Gillware since 2008. Greg's skill, experience, and success rate are instrumental in helping our clients get their data back from failed USB drives, SD cards, SSDs, and unusual and complex data loss situations. Greg has helped pioneer and refine some of the data recovery tools and techniques that have helped put Gillware on the map as one of the premier data recovery companies in the country and beyond.
RAID Server Data Recovery, Specialized Recovery, Enterprise Recovery
We have a great relationship with our enterprise clients and we understand their need for 24/7 access to critical business data. Our world-class RAID recovery services, backed by a third-party assurance audit, give all of our clients access to the server and virtual machine RAID data recovery specialists.
It doesn't matter if you are a single user or a global corporation; contact us, and our experts will work to reunite you with your data and give you the best customer service available. Gillware Data Recovery has seen increasing amounts of hypervisor-related issues, deleted and missing logical storage units on SAN/NAS devices, deleted iSCSI target files, and the corruption of VMDK and VHDX virtual machine data files.
When you've lost access to your SQL database server or email server, it can grind your whole organization to a halt. Fortunately for you, our technicians can salvage your database from your crashed server or repair your database when data corruption locks you out.
Our data recovery experts have pioneered groundbreaking methods for retrieving data from failed virtual machines. As useful as virtual machines are, especially to IT departments, the data in a virtual environment is no less vulnerable to data loss than on a physical device. If the server containing your virtual machines crashes, or if a virtual machine becomes corrupted or has data deleted from it, our engineers can get your lost data back in your hands.
Need Your Data Back ASAP? Your Emergency Data Recovery Specialist is Here
Gillware's team of experts have dealt with plenty of time-sensitive cases in our decade-plus history of secure data recovery services. At Gillware, a data recovery specialist can typically turn your case around in as little as one or two business days.
Our emergency data recovery services are preferred by businesses both big and small, health clinics, and any other client who can't afford to wait. We make sure we get our customers back on their feet and their organizations up and running as soon as possible.
Secure, Affordable Data Recovery Specialist Services
Gillware Data Recovery is one of the most affordable professional data recovery labs in the world. Prices for our data recovery services tend to be 40-50% less than what other data recovery businesses charge. Even with lower prices, the data recovery services Gillware provides are top-notch.
To make our data recovery services truly financially risk-free, Gillware abides by a "no data, no charge" policy. We charge no fees for evaluation and can even provide customers in the continental United States with free prepaid UPS shipping labels to cover the cost of inbound shipping. We only accept payment for our secure data recovery services after we've successfully met your data recovery goals at a price acceptable to you.
Data Recovery Facilities – Audited & Certified
Gillware Data Recovery's facilities are totally secure. We make sure our data recovery lab is regularly audited both for cleanliness and security multiple times a year. As a GSA contract holder, we meet the security standards necessary for government agencies to use our services. Our data recovery lab also safely works with HIPAA ePHI (electronic protected health information).
Data security is paramount to our business, the only time your data ever leaves our facility is on its way back to you. We store your data on password-protected external hard drives for data security purposes and completely erase all of the data we've recovered from our facilities after we've given you a chance to verify the results of your case.
Data Recovery Specialists at Gillware are Ready to Help – Get Started
Need a data recovery specialist to get your critical data back? You can contact one of our recovery client advisers by calling our toll-free phone number or simply follow one of the links below. You can submit a data recovery case on our website or get an instant price range estimate for your data recovery needs:
Data Recovery
Specialist Consultation
If you would like to contact us to receive a no-pressure consultation, click the button below. This will take you to a page with our phone number and email. This page also provides you with the option to schedule an appointment with a Client Advisor at a later time or date or chat with them online.
Send Your Device
to a Specialist
Click the button below if you would like to send in your device. Sending in your device is financially risk-free. You will be asked to share your information in a short form. Once you have completed the form, we will send a shipping label to the address provided. After we receive your device, we will begin a free evaluation and contact you with a firm price quote.