SAN Data Recovery
When the enterprise-grade SAN server that forms the backbone of your business or organization fails, you need professional help to recover the data from your failed SAN (storage area network). You can only find the help you need from SAN data recovery experts who are well-acquainted with all of the ins and outs of enterprise business servers and storage devices, with decades of experience in computer science and computer engineering, and powerful storage device analysis and data recovery tools at their disposal. You can find all this and more inside Gillware Data Recovery's world-class data recovery lab in Madison, Wisconsin.
What is a SAN, and How Do They Fail?
SANs are the largest and most resilient types of RAID servers, sometimes using dozens of hard disk drives. With storage space well into tens or dozens of terabytes, a large storage area network is typically carved into several or more iSCSI targets, also known as "soft partitions".
Even the most robust types of storage area networks can fall victim to data loss. Many of our enterprise data recovery customers come to us with crashed SANs from EMC, IBM, and HP. It's common to see nested RAID levels such as RAID-51 or RAID-61 with multiple drives acting as hot spares. Most of these types of SANs run with enterprise-class hard drives like the Hitachi Ultrastar. These storage area networks can have dozens of these hard drives in RAID arrays providing dozens or hundreds of terabytes of storage space (and just as much redundancy). Although these storage devices had extreme amounts of redundancy, they all still failed in the end.
Sometimes all it takes is an unexpected power surge or power failure, or some other disaster. Even with redundancy, multiple hard drives can fail beyond what your storage area network's fault tolerance can handle. Data can also be deleted, even entire iSCSI targets or LUNs.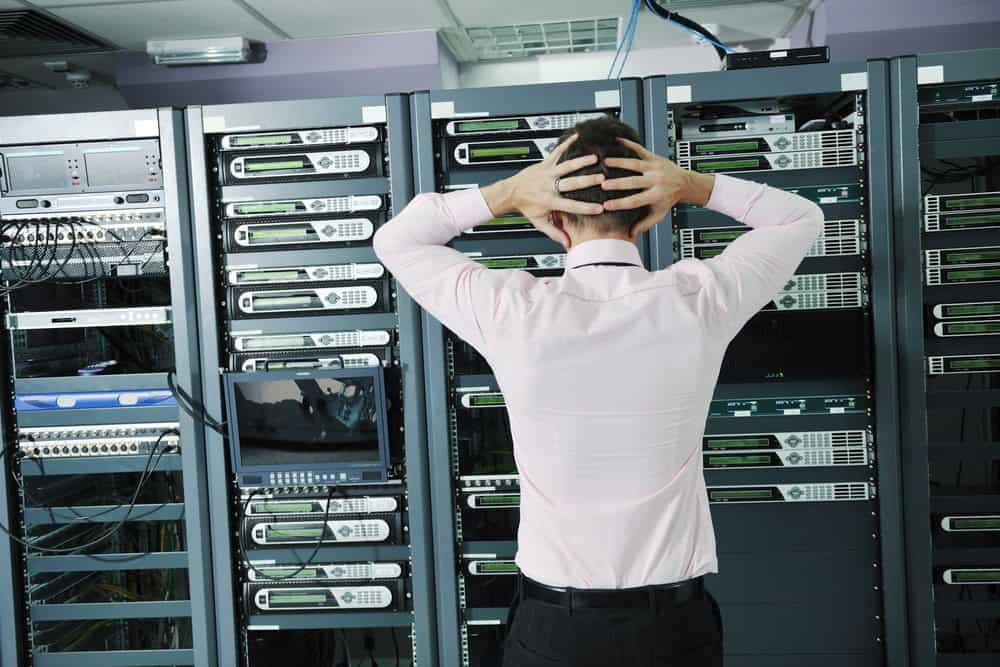 Talk to Hard Drive Data Recovery Expert Today!

Our client advisors are available by phone during business hours
(M – F: 8am – 7pm; Sat: 10am – 3pm).

Send us an email including the type of SAN you have and the problem you are experiencing. A client advisor will respond within 25 minutes during business hours
(M – F: 8am – 7pm; Sat: 10am – 3pm).

Have a quick question about the data recovery process? Use our chat feature to chat with one of our client advisors (not a robot!) during business hours
(M – F: 8am – 7pm; Sat: 10am – 3pm).
Click here to chat!

Want to schedule a call for a time that is convenient for you? Click the button above to schedule a brief consultation with one of our client advisors.
Click here to schedule a call
How Our SAN Recovery Specialists Help
If your SAN has failed or suffered physical damage, our data recovery experts can help. We take all of the hard drives connected in your SAN, repair them as needed, and then make forensic images of them. It doesn't matter if you have two or three dozen drives, or how many of them were hot spares. Every part of a SAN has a story to tell. Our RAID engineers will use the metadata on each hard drive. They will puzzle out your SAN's geometry and sift through its contents. Our goal is to return as much functional, uncorrupted data to you as possible. We only charge you for our data recovery services once we've been able to recover the data and get it back to you.
SAN Data Recovery Process
Our SAN recovery process begins with a free evaluation by our SAN recovery specialists to determine the cost of recovery work and our chances of success. There are no upfront costs for our evaluations–in fact, we even cover the cost of inbound shipping to our Madison, Wisconsin lab, even if you have two or three dozen hard drives to send us! (And yes, you do have to send in all of the drives in your storage area network, not just the ones that have failed).
After we present you with a firm price quote, you have the option to approve or decline further recovery work. There are no upfront costs for our storage area network recovery services, and no charges if we are unable to successfully recover your critical data. After we successfully recover data, we safely encrypt your data, send it back to you through secure channels, and completely remove your data from our reliable facilities to ensure your privacy.
Emergency Data Recovery Services
When you have an enterprise-grade storage area network, the information on it is often so critical that every hour without it hurts your organization. You need that data back, and you need it back as soon as possible.
At Gillware, we do everything in our power to address your urgent data recovery needs. Our emergency data recovery service options can recover data fast and get you and your SAN back up on your feet in no time.
SAN Data Recovery Consultation
If you would like to contact us to receive a no-pressure consultation, click the button below. This will take you to a page with our phone number and email. This page also provides you with the option to schedule an appointment with a Client Advisor at a later time or date, or chat with them online.
SAN Data Recovery Evaluation
Click the button below to contact us if you would like to send in your device. Sending in your device is financially risk-free. You will be asked to fill out a short form. Once you have completed the form, we will send a shipping label to the address provided. After we receive your device, we will begin a free evaluation and contact you with a firm price quote.