The Gillware Story
Gillware, Inc. began as a professional data recovery lab specializing in recovering data from mechanically failed storage devices. Gillware was founded in 2004 by two brothers, Brian and Tyler Gill, after Tyler's college hard drive failed and left him stranded without his valuable data.
After looking around for data recovery services and finding that nearly all of them quoted him $3000+ for a recovery, Tyler and Brian decided it was time for a better solution. Gillware was founded on the principle that data recovery shouldn't be a prohibitively expensive service and our process reflects this idea, ensuring that quotes are fair and our clients do not have to pay if we are not successful. Today, Gillware offers digital forensics, incident response, and ediscovery services along with data recovery services.
Gillware performs over 15,000 recoveries each year. Our Madison, Wisconsin-based recovery lab is SOC 2 Type II security audited and equipped with ISO-5 Class 100 cleanroom facilities. Gillware is the preferred data recovery provider for industry-leading technology companies including Western Digital and Dell. If you are in need of data recovery services, no matter what the device or issue is, please feel free to get in touch. We're happy to help.
Controlling Costs
Using our state-of-the-art engineering techniques, Gillware has been able to achieve significant cost savings that we gladly pass along to our customers. The best example Gillware's of cost-controlling methods is the use of flexible ISO-5 certified horizontal flow class-100 workstations instead of traditional cleanrooms. Hard-walled, class-100 cleanrooms can cost millions to construct and are extremely expensive to maintain. Gillware's clean flow benches are a fraction of the cost of a traditional cleanroom and allow growth and scalability, as new benches can be purchased, delivered and installed in our lab in less than two weeks. Our workstations have allowed us to easily expand operational capacity without affecting the cost for our customers.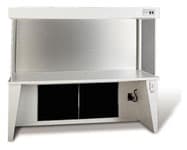 Proprietary Recovery Tools
Since we perform all of our data recoveries in-house, Gillware has chosen to invest in producing our own recovery tools to address different hard drive failures. Each year, hundreds of new hard drive models are released, each with its own new type of hard drive firmware, and mechanical and electrical designs. All these developments can result in new hard drive failures that require different methods to recover data. Gillware can react quickly to new failures by working with our team of electrical, mechanical and software engineers to develop our own proprietary recovery tools.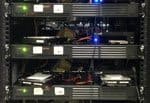 Research and Development
Our industry-leading research and development team, led by Greg Andrzejewski, is on the cutting edge of data recovery technology. Gillware's data recovery engineers are experts in recovering data from solid-state drives (SSDs) and have worked with leading SSD manufacturers to develop toolkits to facilitate SSD recoveries. In addition, Gillware has pioneered data recovery from virtual environments using custom coded programs developed by our team of software engineers. Gillware goes to great lengths to recover data from the various data loss situations presented to us, and our research and development team allows us to take on new recovery challenges.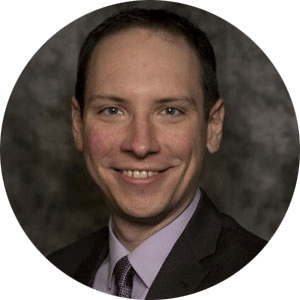 Our Partners

As a preferred data retrieval service provider for Western Digital, Gillware is able to commit considerable engineering resources to our Western Digital customers in order to achieve industry-leading success rates.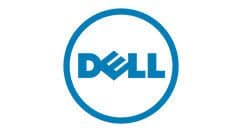 Gillware is the only data recovery company listed on Dell's website and works with support agents to provide both software recovery and in-lab recovery for Dell customers.

Gillware has over 1500 active data recovery Partners across the country. Our Partners include computer repair professionals, IT consultants and managed service providers.