Data Recovery Experts: Meet Gillware's Data Recovery Engineers
How long does it take to become a Data Recovery Expert?
In 2008 Malcolm Gladwell, a Canadian journalist, wrote a book called "Outliers." It was a best seller in the US and popularized the "10,000 Hour Rule," a theory that espoused the old adage of "practice makes perfect," but with the added wrinkle that "ten thousand hours is the magic number of greatness." This philosophy is actualized in the data recovery specialists we hire, regardless of whether they are new to the organization or veteran specialists who have been with the company from day one.
Many of our skilled data recovery experts started when Gillware was founded in 2004 and have already put in tens of thousands of hours of hard work into our data recovery services; they truly are experts in the field, and we are proud to have them on board at Gillware. We are also extremely pleased that our newer data recovery specialists have quickly discovered 'the Gillware way' – that is, exemplary customer service and successful data recovery.


Our Data Recovery Expert HQ
Our business headquarters are located in Madison, Wisconsin, this is also the location of our data recovery lab and customer service teams. We have managed to keep our doors open during the Covid-19 pandemic by implementing robust safeguards to protect our employees. Thankfully, this has not affected our capabilities when it comes to recovering data. Our labs are fully operational, and we are open for business as usual.
We have completed thousands of successful data recovery cases during the pandemic and we always plan to have available capacity for urgent cases, so make sure to get in touch if you need to recover data in a hurry. The standard service turnaround in a data loss situation is usually one or two days for the initial assessment, and we usually get the data back to the client on day four or five. We also offer an emergency data recovery service where we can get you the recovered data back in one or two days!
Every week, we receive well over 100 data recovery cases through our door. We receive many types of data loss situations; while many cases involve human error, such as a user that has accidentally deleted company data from an external hard drive or a photographer who has overwritten an SD card, we also handle hardware failures affecting cell phones, solid-state drives, USB drives, storage devices with damaged read/write heads, fire damage, water damage, and so on. There are a myriad of errors concerning the term 'not recognized'; i.e. usb not recognized, device not recognized, computer not recognizing hard drive. Our success rate as a data recovery company means that each week, over 100 successfully-completed data recovery cases leave our lab.
With our full-time data recovery professionals spending an average of 2,000-2,500 hours on data recovery services per year, it can take only a few years for somebody in our engineering department to go from data recovery neophyte to data recovery expert. Knowledge transfer is key to staying on track in the data recovery business, and Gillware invests a lot of time and money keeping our data recovery technicians trained to the latest standards, and we offer training on the latest data recovery tools and data recovery software available.
What Our Data Recovery Experts Do
Gillware uses a custom-made, in-house proprietary data recovery software known affectionately as Hombre. This software was made by Gillware data scientists and is only available in the Gillware lab. We do not sell or market this software anywhere. It is exclusively for our clients. Our team of experts is trained extensively on Hombre, learning how to image media, catalog data, and then logically recover the data.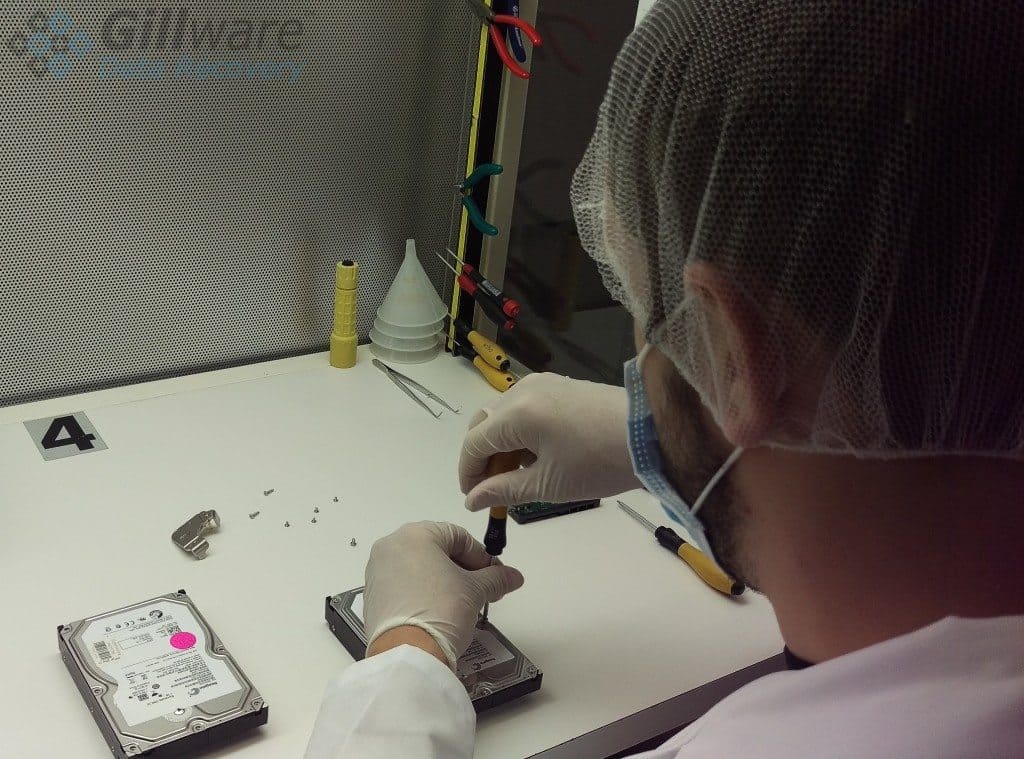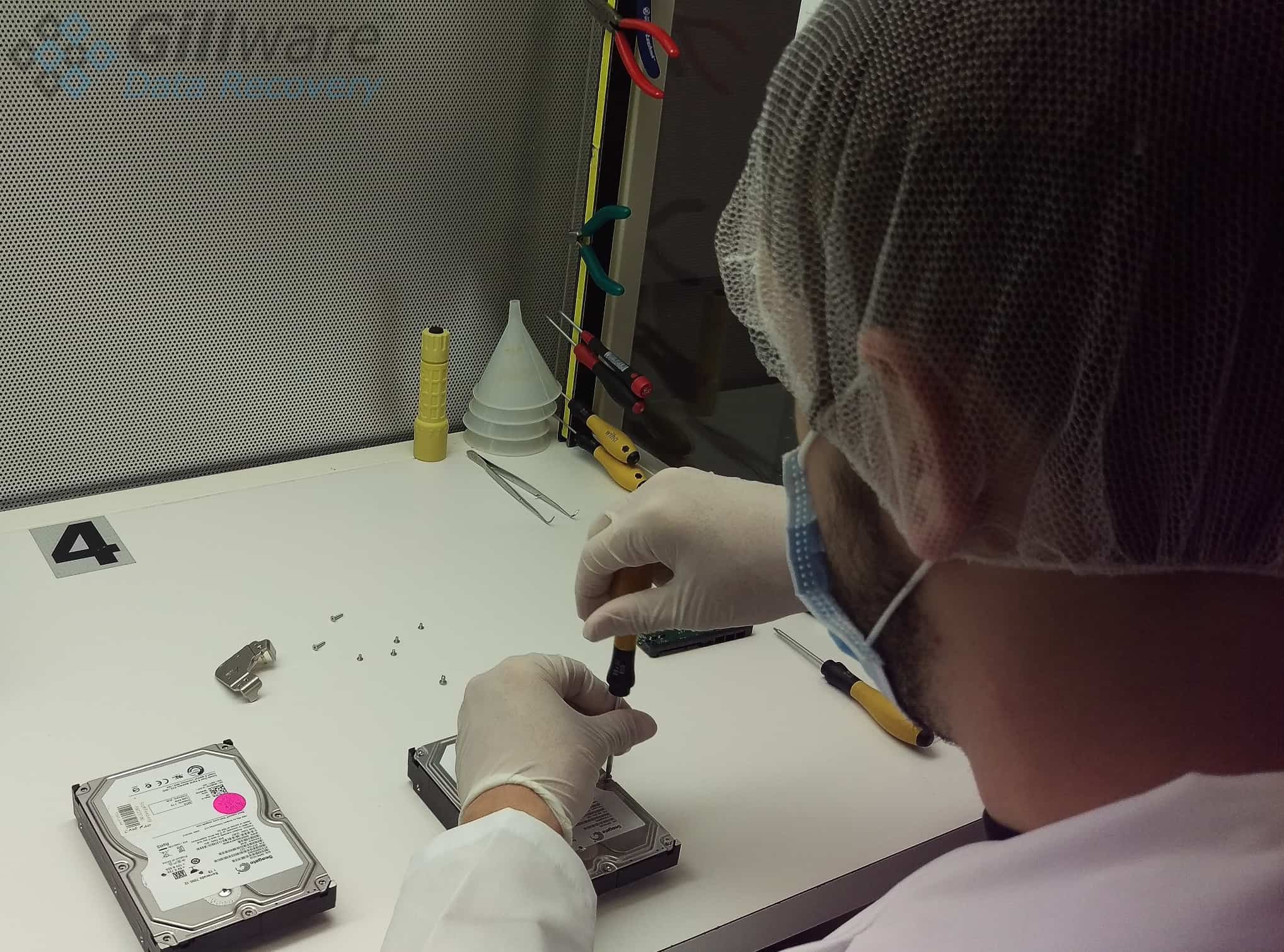 A Gillware data recovery specialist will undertake many different data loss scenarios in a typical week. After a customer has reached out to Gillware for a free consultation, we will pay for the device to be securely shipped to our data lab. The device will undergo an initial assessment wherein the team will attempt to image the media and determine the cause of the problem. An online case number is created, and we will provide a price estimate and estimated the time we expect it will take to complete the job. Remember, we offer a no-data, no-charge service!
No matter what your data recovery needs are, we offer a wide-ranging complement of services. Hard drive recovery is an ever-popular service, and Gillware has seen an emerging trend of newer models of Helium-filled drives, perpendicular track technology, and SSD devices being sent in. One significant challenge our data recovery specialist team faces is the increasing amount of equipment with hardware encryption.
Another growing proportion of our caseload is the number of smartphones coming in for servicing and recovery, as cell phone storage capacities are rapidly expanding into hundreds of GB of data. Records of people's lives are saved on their phones, including treasured family moments or critical company data that might need to be rescued. However, phones are becoming more and more difficult to recover due to the added complexity each new generation of the phone brings to the table, not to mention the prominent use of data encryption, but we successfully get data from all types of cell phones; we do it every day.
Increasingly, our data recovery experts encounter hypervisor related issues, not only affecting VMware and Hyper-V, but also Xen and Linux-based hypervisors. Recent examples to hit the lab have been caused by accidental or user error, logical units on a SAN/NAS being destroyed, deleted iSCSI target files, and corrupted virtual server files (VHDX / VMDK).
Our data recovery expertise even reaches into the cloud, as more and more small, medium, and enterprise business data is being stored in local cloud solutions. These highly centralized storage repos are, in general, a good thing for these businesses, but also a mistake, disaster, or improper configuration can lead to significant outages and data loss.
There is very little that Gillware data engineers have not had to fix in our 16-year history, so contact us no matter what issue you are experiencing.
If you have experienced data loss, get started by CLICKING BELOW to contact us, and let our recovery experts get your data back.
Meet Your Data Recovery Experts
Gillware was founded in 2004 by brothers Brian and Tyler Gill; the company started after Tyler Gill suffered an irreparable hard disk failure at college, leaving him stranded without his valuable coursework. The local hard drive data recovery provider gave a high quote for the repair in the neighborhood of $3,000. Needless to say, Tyler was unable to come up with that money as a student, so he set about repairing the device himself.
The brothers founded Gillware on the principle that data recovery should not be prohibitively expensive to anyone, and today, Gillware Data Recovery has expanded rapidly with the core values of fair pricing and payment only if the data recovery is successful.
Today, Gillware has expanded into a world-class data recovery company that now offers digital forensics, incident response, and e-discovery services along with the ever-popular secure data recovery services. We now employ over a dozen full-time, security-vetted data recovery professionals with state-of-the-art tools and technology that won't be found in any other data recovery lab. Gillware is one of the leading global data recovery firms, and our data recovery lab is filled with extremely skilled and educated computer scientists and engineers. We believe that to be the best secure data recovery provider, we need to invest in the best employees, as they truly are the future of the business.
In our hard drive data recovery cleanroom, we also have data recovery engineers who started in fields completely unrelated to computer science or data recovery services. Through practice, study, mentoring, and hard work at Gillware, they have learned everything there is to know about data loss, secure data recovery, hard drive recovery services, and even RAID Servers, with each becoming exceptional data recovery experts within the business.
Our data recovery experts include computer scientists and mechanical and electrical engineers. They also include the US Marine Corps, Navy, and Army veterans, horticulturists, and geographers. Data recovery experts definitely come in various guises. Read on to find out more about our highly-skilled and reliable data recovery specialists.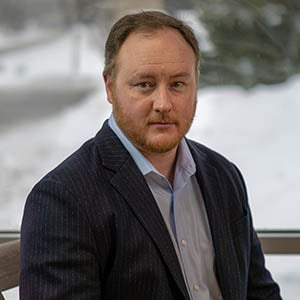 Brian Gill
Chairman
---
Brian holds a B.S. degree in Computer Science from the University of Wisconsin, Madison. He is a software architect and data recovery expert. He is well-versed in the firmware architectures of all the major storage vendors and is a co-founder of Phoenix Nuclear Labs, serving on PNL's board from inception to when it decided to spin-off SHINE Medical Technologies. He also previously served on the board for the Madison Scouts Drum and Bugle Corps.
Brian was a co-founder of Gillware Data Services, which was founded in 2006. GDS provided cloud backup and data analytics services and was acquired by StorageCraft in 2016.
Brian was a co-founder of Gillware Digital Forensics in 2016 and served as Chairman from its inception to 2019. GDF provided digital forensics, mobile device forensics, cyber incident response, and cyber risk assessments. GDF is now known as Tetra Defense.
Brian co-authored the first edition of the WebLogic Server Bible, published by John Wiley & Sons in 2002. He was named one of Madison's 40 under 40 by In Business, even though sadly he is 40 now. He and his wife Kara have 3 sons, Charlie, Tanner, and Eli. He is an avid but terrible fisherman and has never participated in even a single session of CrossFit. As Chairman/CEO of Gillware, Inc, Brian oversees all aspects of the business.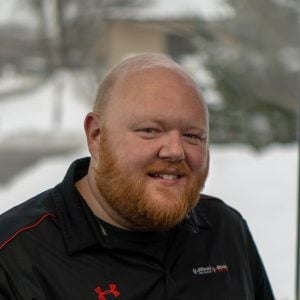 Tyler GIll
Vice President
---
Tyler originally got the idea for the business when his own hard drive crashed and he couldn't find an affordable solution. Tyler holds a variety of computer-related certifications and also attended UW-Madison. His specialties are computer networking, custom computer assembly, and hardware repair. Before Gillware, Tyler had been building high-performance computer networks for small businesses and designed and built powerful custom workstations and storage solutions for clients. Tyler built and manages our custom recovery systems, robust intranet network, and multi-terabyte storage arrays.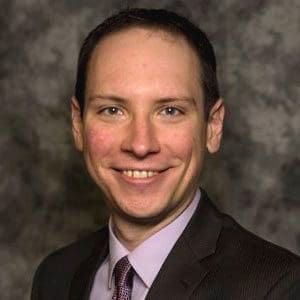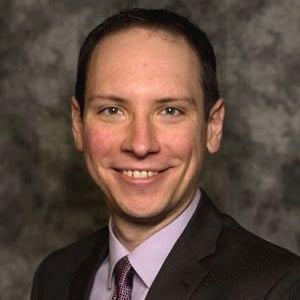 Greg Andrzejewski
Director, Research & Development
24,000 Hours
---
Greg has been with us since 2008. He is a University of Michigan alum with a B.S. in Computer Engineering. Greg takes the lead in our development of solid-state drive and flash memory data recovery techniques, as well as complex RAID arrays and virtual machine data recovery services.
Greg Andrzejewski has helped develop industry-leading hardware and software platforms to rescue data files from otherwise inaccessible storage devices. He pioneered our solid-state recovery program at Gillware and has remained on the front lines of storage technology ever since. He is also well-versed in file systems and their implementations, a great set of skills to have in a data recovery company, and his knowledge is a great asset to Gillware.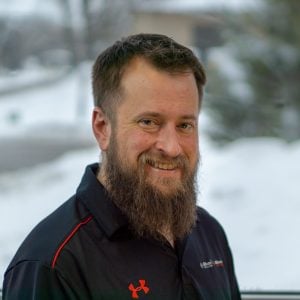 Mike Skaar
Data Recovery Engineer
26,000 Hours
---
Mike is our chief cleanroom engineer as well as a decorated military veteran. He served as a machine gunner in the Marine Corps from 2000 – 2008, earning the Purple Heart in 2004. Since joining Gillware in 2006, Mike has become an expert in just about every aspect of repairing hard drives, recovering operating system drives, and secure data recovery from encrypted hard disk drives, and is an expert in external hard disk data loss scenarios. His knowledge is a great asset to the company.
Andy Grosvold
Data Recovery Engineer
14,000 Hours
---
Andy is one of our chief logical cleanroom engineers. He has been with Gillware since 2012. Andy is responsible for both imaging repaired hard drives and analyzing hard drives that have suffered logical damage-causing data loss, playing a lead role in the logical data recovery process. Before working at Gillware, Andy worked as a cartographer.
Drew Remsik
Data Recovery Engineer
10,000 Hours
---
Drew has been dismantling, evaluating, and repairing hard drives at Gillware since 2014. If any mechanical parts of the hard drives fail, Drew will be the one sourcing spares and reconstructing the hard drive in our cleanrooms. He holds a degree in Software Development from ITT Technical Institute. A very competitive person, Drew is an enthusiast for sports in general, but especially football.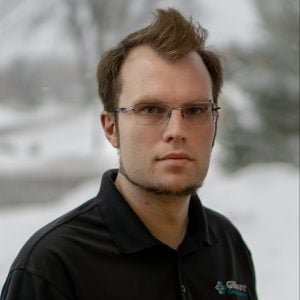 Charles Lease
Data Recovery Engineer
10,000 Hours
---
Charles has been with us in our cleanroom since 2014. He works as a full-time cleanroom engineer supporting our data recovery services and is currently pursuing a degree in Mobile App Development from Madison College. Outside of work, Charles plays electric guitar in a local band.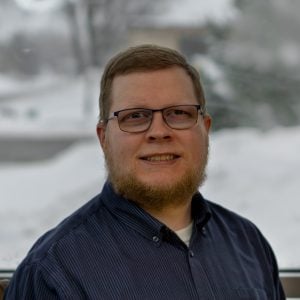 Jon Oliver
Data Recovery Engineer
2,000 Hours
---
John joined Gillware in May 2018 as a data recovery engineering intern, and with hard work, dedication, and expert knowledge transfer, he has become a full-time data recovery engineer as of August 2019. John's ability in hard drive recovery and finding missing and deleted files really brings a great quality to the team. We look forward to seeing John grow within the business.
Trust the Data Recovery Experts to Get Your Data Back
At Gillware, our reliable data recovery lab is full of people who have put in the years and hours of work to become experts in the recovery of lost data. Our expert data recovery specialist engineers, ISO 5 certified cleanroom environment workstations, and partnerships with manufacturers of hard drives such as Western Digital make our Madison, Wisconsin data recovery lab world-class. If you've lost data from any sort of data storage device, whether it's a hard drive or full RAID arrays, get in touch with one of our recovery client advisers to find out how our data recovery experts can help you – with a no data, no charge guarantee.
Check out our list of data recovery services here.
Data Recovery Expert Consultation
If you would like to contact us to receive a no-pressure expert consultation for data recovery services, click the button below. This will take you to a page with our phone number and email. This page also provides you with the option to schedule an appointment with a Data Recovery Expert Client Advisor at a later time or date or chat with them online.
Send Your Device to an Expert for Evaluation
Click the button below if you would like to send in your data storage device. Sending in your device is financially risk-free. You will be asked to fill out a short form. Once you have completed the form, we will send a shipping label to the address provided. After we receive your data storage device, our data recovery experts will begin a free evaluation and contact you with a firm price quote for data recovery services to retrieve your lost data and a no data, no charge guarantee.