Data Recovery Experts: Gillware's Data Recovery Engineers
How long does it take to become a Data Recovery Expert?
In his book Outliers, pop psych writer Malcolm Gladwell popularized the "10,000 Hour Rule". Gladwell claimed that it takes roughly 10,000 hours of dedicated practice to become a world-class expert in any field. While the idea has largely been debunked, the concept behind it is sound.
If you look at the geniuses in the world—great artists, virtuoso musicians, chess grandmasters—you will find that they all worked very hard for a long time to get where they are. At any rate, our most skilled data recovery technicians have been with us for years and have put in well over 10,000 hours of hard work into data recovery services. At Gillware, our data recovery lab is filled with world-class data recovery experts.
Our data recovery lab here at Gillware sees more than 100 data recovery cases come into our doors every week. And over 100 successfully-completed data recovery cases leave our lab every week.
With our full-time data recovery technicians spending an average of 2,000-2,500 hours on data recovery services per year, it can take only a few years for somebody in our engineering department to go from data recovery neophyte to data recovery expert.
Meet Your Data Recovery Experts
Our data recovery lab is filled with extremely skilled and educated computer scientists and engineers. In our hard drive recovery cleanroom, we also have data recovery engineers who started out in fields completely unrelated to computer science or data recovery services. Through practice, study, and hard work at Gillware, they learned everything there is to know about hard drive recovery and became exceptional data recovery experts. Our data recovery experts include computer scientists and mechanical and electrical engineers. They also include US Marine Corps, Navy, and Army veterans, horticulturists, and geographers. Read on to find out more about our highly-skilled, reliable data recovery staff.
Brian Gill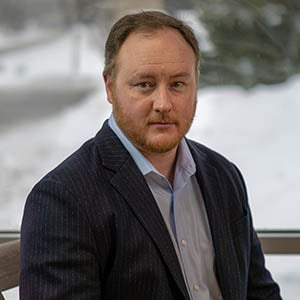 Chairman
---
CEO and co-founder of Gillware, Brian and his brothers Tyler and Wesley started the data recovery company back in 2004. A University of Wisconsin alum with a B.S. in Computer Science, Brian used his expertise to research data recovery himself. Gillware started out small, running out of Brian's proverbial garage (actually, the basement), but quickly expanded.
Tyler Gill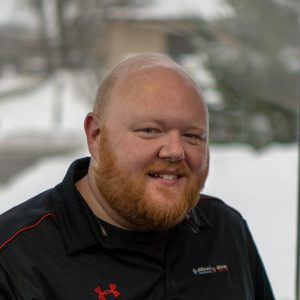 Vice President
---
Tyler originally got the idea for the business when his own hard drive crashed and he couldn't find an affordable solution to recover hard drive data. Tyler holds a variety of computer-related certifications and also attended UW-Madison. His specialties are computer networking, custom computer assembly, and hardware repair.
Greg Andrzejewski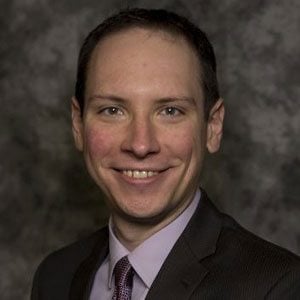 Director of Research & Development
24,000 Hours
---
Greg has been with us since 2008. He is a University of Michigan alum with a B.S. in Computer Engineering. Greg takes the lead in our development of SSD and flash memory data recovery techniques, as well as complex RAID arrays and virtual machine data recovery services.
Mike Skaar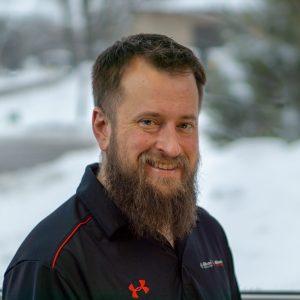 Data Recovery Engineer
26,000 Hours
---
Mike is our chief cleanroom engineer as well as a decorated military veteran. He served as a machine gunner in the Marine Corps from 2000 – 2008, earning the Purple Heart in 2004. Since joining Gillware in 2006, Mike has become an expert in just about every aspect of repairing hard drives.
Andy Grosvold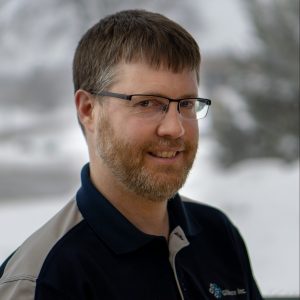 Data Recovery Engineer
14,000 Hours
---
Andy is one of our chief logical cleanroom engineers. He has been with Gillware since 2012. Andy is responsible for both imaging repair hard drives and analyzing hard drives that have suffered logical damage causing data loss. Before working at Gillware, Andy worked as a cartographer.
Drew Remsik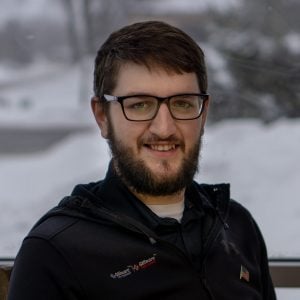 Data Recovery Engineer
10,000 Hours
---
Drew has been dismantling, evaluating, and repairing hard drives at Gillware since 2014. He holds a degree in Software Development from ITT Technical Institute. A very competitive person, Drew is an enthusiast for sports in general, but especially football.
Charles Lease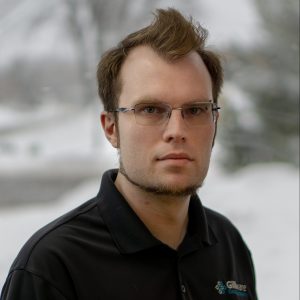 Data Recovery Engineer
10,000 Hours
---
Charles has been with us in our cleanroom since 2014. He works as a full-time cleanroom engineer supporting our data recovery services, and is currently pursuing a degree in Mobile App Development from Madison College. Outside of work, Charles plays electric guitar in a local band.
Jon Oliver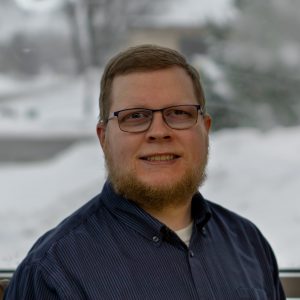 Data Recovery Engineer
2,000 Hours
---
Trust the Data Recovery Experts to Get Your Data Back
At Gillware, our reliable data recovery lab is full of people who have put in the years and hours of work to become experts in the recovery of lost data. Our expert data recovery engineers, ISO 5 certified cleanroom environment workstations, and partnerships with manufacturers of hard drives such as Western Digital make our Madison, Wisconsin data recovery lab world-class. If you've lost data from any sort of data storage device, whether it's a hard drive or full RAID arrays, get in touch with one of our recovery client advisers to find out how our data recovery experts can help you – with a no data, no charge guarantee.
Data Recovery Expert Consultation
If you would like to contact us to receive a no-pressure expert consultation for data recovery services, click the button below. This will take you to a page with our phone number and email. This page also provides you with the option to schedule an appointment with a Data Recovery Expert Client Advisor at a later time or date, or chat with them online.
Send Your Device to an Expert for Evaluation
Click the button below if you would like to send in your data storage device. Sending in your device is financially risk-free. You will be asked to fill out a short form. Once you have completed the form, we will send a shipping label to the address provided. After we receive your data storage device, our data recovery experts will begin a free evaluation and contact you with a firm price quote for data recovery services to retrieve your lost data and a no data, no charge guarantee.