---
In his book Outliers, pop psych writer Malcolm Gladwell popularized the "10,000 Hour Rule". Gladwell claimed that it takes roughly 10,000 hours of dedicated practice to become a world-class expert in any field. While the idea has largely been debunked, the concept behind it is sound. If you look at the geniuses in the world—great artists, virtuoso musicians, chess grandmasters—you will find that they all worked very hard for a long time to get where they are. At any rate, our most skilled data recovery technicians have been with us for years and have put in well over 10,000 hours of hard work into data recovery. At Gillware, our data recovery lab is filled with world-class data recovery experts.
Our data recovery lab here at Gillware sees over 100 data recovery cases come into our doors every week. And over 100 successfully-completed cases leave our lab every week. With our full-time data recovery technicians spending an average of 2,000-2,500 hours on data recovery cases per year, it can take only a few years for somebody in our engineering department to go from data recovery neophyte to data recovery expert.
Meet Your Data Recovery Experts
Our data recovery lab is filled with extremely skilled and educated computer scientist and engineers. In our cleanroom, we also have engineers who started out in fields completely unrelated to computer science. Through practice, study, and hard work at Gillware, they learned everything there is to know about hard drive repair and became true data recovery experts. Our data recovery experts include computer scientists and mechanical and electrical engineers. They also include US Marine Corps, Navy, and Army veterans, horticulturists, and geographers. Read on to find out more about our highly-skilled data recovery staff.
Brian Gill
CEO and co-founder of Gillware, Brian and his brothers Tyler and Wesley started the company back in 2004. A University of Wisconsin alum with a B.S. in Computer Science, Brian used his expertise to research data recovery himself. Gillware started out small, running out of Brian's proverbial garage (actually, the basement), but quickly expanded.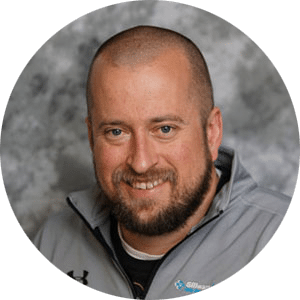 Mike Skaar – 24,000 Hours
Our chief cleanroom engineer Mike Skaar is a decorated military veteran, having served as a machine gunner in the Marine Corps from 2000 to 2008 and earned a Purple Heart in 2006 during his service. Since joining Gillware in 2006, shortly after returning home from his tour in Iraq, Mike has become an expert in just about every aspect of
hard drive repair
.
Kirk Harvell – 16,000 Hours
A cleanroom engineer since 2010, Kirk Harvell has gone above and beyond 10,000 hours of data recovery work to become one of our experts. Before joining the fold at Gillware, Kirk had 11 years of experience in the US Marine Corps as a radar technician. He is one of the most well-traveled of our engineers, having set foot on three continents and many countries during his years of service. Kirk is also a certified personal trainer and self-defense instructor.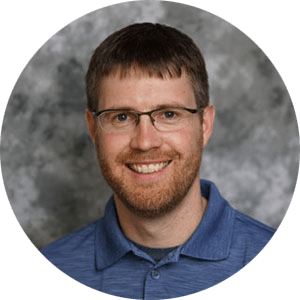 Andy Grosvold – 12,000 Hours
Andy Grosvold is one of our chief logical cleanroom engineers. He has been with us at Gillware since 2012. Andy is responsible for both imaging repaired hard drives and analyzing hard drives that have suffered logical damage. Before working at Gillware, Andy worked as a cartographer.
Cody Dorn – 10,500 Hours
Cody has been with us since 2013 as one of our expert logical data recovery technicians. Cody spends most of his time at Gillware dealing with mobile phones, RAID arrays, and Linux filesystems. He has a degree in Software Development from ITT. One of Cody's many hobbies include kayaking.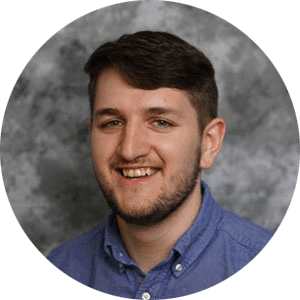 Drew Remsik – 8,000 Hours
Drew has been dismantling, evaluating, and repairing failed hard drives for Gillware since 2014. He holds a degree in Software Development from ITT Technical Institute. A very competitive person, Drew is an enthusiast for sports in general, but especially football.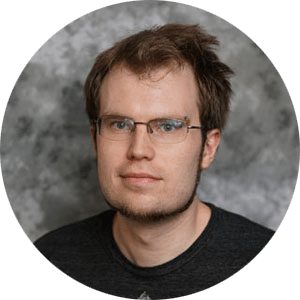 Charles Lease – 8,000 Hours
Charles has been with us in our cleanroom since 2014. He works as a full-time cleanroom engineer, and is currently pursuing a degree in Mobile App Development from Madison Area Technical College. Outside of work, Charles plays electric guitar in a local band.
Data Recovery Internships
There are no trade schools that teach hard drive data recovery. There are no official data recovery degrees or certifications you can pursue. And so the only way to become a master in this industry is hands-on work in the field. Gillware Data Recovery has a co-op internship program for University of Wisconsin students of computer science. Currently, we have three full-time interns working along with our data recovery computer scientists and cleanroom engineers.
Trust the Experts to Get Your Data Back
At Gillware, our data recovery lab is full of people who have put in the years and hours of work to become experts. Our expert engineers, ISO 5 certified cleanroom workstations, and partnerships with hard drive manufacturers such as Western Digital make our Madison, Wisconsin data recovery lab world-class. If you've lost data from any sort of data storage device, get in touch with one of our recovery client advisers to find out how our data recovery experts can help you.
Why choose Gillware Data Recovery?
Gillware's data recovery services are affordably priced, technologically innovative and completely secure.
Technology
Gillware employs a full time staff of electrical engineers, mechanical engineers, computer scientists and software developers to handle the most complex data recovery situations and data solutions
Gillware is proud to be a recommended provider for Dell, Western Digital and other major hardware and software vendors. These partnerships allow us to gain unique insight into recovering from these devices.
Using advanced engineering techniques, we can recover data from large capacity, enterprise grade storage devices such as RAID arrays, network attached storage (NAS) devices and storage area network (SAN) devices.
Thanks to special engineering and programming efforts, Gillware is able to recover data from virtualized environments with a high degree of success.
Security / Privacy
Gillware has been security audited to ensure data safety, meaning all our facilities, networks, policies and practices have been independently reviewed and determined as completely secure.
Gillware's facilities meet the SOC 2 Type II audit requirements for security to prevent entry by unauthorized personnel. All staff are pre-screened, background checked and fully instructed in the security protocol of the company.
We meet the criteria to be approved for use by government agencies.
Our entire data recovery process can be handled to meet HIPAA requirements for encryption, transfer and protection of e-PHI.
Pricing
Gillware's data recovery process is 100% financially risk free. We only charge if the data you want is successfully recovered.
By using cutting edge engineering techniques, we are able to control costs and keep data recovery prices low.
By providing us with some basic information about your case, we can give you an idea of how much it will cost before you proceed with the recovery.
We work with you to define clear data recovery goals for our technicians, and only charge you upon successfully meeting these goals and recovering the data that is most important to you.