Happy New Year: Recover the Past, Backup the Future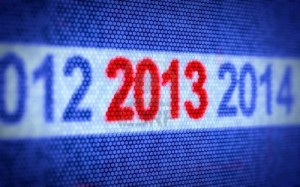 We rescued a lot of memories and data that otherwise would have been lost in 2012, and we hope in 2013 we play a role in protecting all the new memories, work and accomplishments that lie ahead.
Or, another way to put it: As we move forward, remember to back up!
Here's to all the clients we were honored to serve during 2012. We're grateful that we are able to help, and we are honored to hear about it when our data recovery lab was able to keep your businesses, your lives, your academic career, or simply just your music collection moving forward.
One thank you note we'll end 2012 with comes from Attila Gáspár, who writes from Hungary:
Dear Gillware,

Despite of having a critical data loss, 2012 was one of the most successful year of my life, and your company has a very special role in this success.

I lost all my business and personal files when my laptop SSD crashed. I wasted time with the famous  local company but they said to me after the evaluation process: "Sorry, this technology is too modern for us."

Happily after some time Google surfing, we found Gillware. During my data recovering process I was lucky to know your excellent customer service and I felt full respect for the knowledge of your engineers.

Thank you for your help, I hope we really do NOT do any recovery business in 2013 🙂 but if I need, I will know who can help me as fast as possible!

Happy New Year!

— Attila Gáspár from Budapest,  HUNGARY