Your data is the lifeblood of your company. That's why you take precautions to ensure that you have the best equipment and back up for your company. You have your data on NAS RAID devices which enables both fast and reliable access to your data. But even the best systems can have problems, and when there is a failure, it can happen in a big way.
If your NAS RAID fails, you may have the sinking feeling that you will never get your data back. Maybe you've tried to access the disks directly, but your computer didn't recognize the disks. Don't worry. If your NAS RAID fails, we can help you recover the data and keep your business on track.
How NAS RAID Devices Work
Network Attached Storage or NAS RAID systems are relatively low-cost data storage solutions for businesses. More flexible than standard RAID devices, NAS RAID devices are connected to the network via Ethernet and provide access to multiple users and devices.
These disks are unreadable to many other types of operating systems because they are often a specialized file system accessed through the Linux operating system that most NAS devices have onboard. Furthermore, the data may be encrypted so it is only readable through the device. The RAID disks can either be clustered together to provide fast access, cloned (so that if one disk fails, the other disk may take over), or a combination of both methods.
These can ensure high performance with low cost, but should a disk fail — or if the entire unit fails — you may be worried how you are going to recover your data.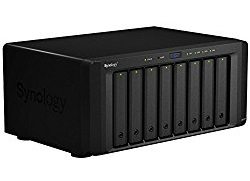 What's In a NAS RAID Device?
As mentioned above, Network Attached Storage RAID disks that are accessed by the Linux operating system that sits onboard. The Linux operating system communicates between the disks and the computers accessing the NAS RAID. The RAID disks come in a variety of flavors in the NAS RAID, including:
These RAID disks may or may not be the cause of your NAS RAID failure. In some cases, such as RAID 1 and RAID 10 disks, you have a copy of your data when the first disk fails. You should receive a warning from the NAS RAID telling you that it has switched over to the backup disk and you need to replace the primary disk. With RAID 5, you are only covered if one of the disks fail, and in RAID 0, you have no backup, which means that if a disk fails, you can lose data if you have no way to recover it.
When RAID redundancy isn't enough to save your data, you need to turn to NAS data recovery specialists.
Professional NAS RAID Recovery and Why It Matters
Failures occur. Even if you have the multiple redundant RAID disks within your NAS Array, you may still have an overall failure with your NAS Array's operating system, or even the enclosure itself. It's not a simple matter of pulling out the drives and hooking them up to your computer to retrieve the information. For one thing, the drives are often unreadable by other operating systems such as Windows 10.
This is why when you have a NAS Array failure, you need to contact the professionals at Gillware Data Recovery to ensure that your data is recovered. We offer a risk-free evaluation–and even provide a UPS shipping label– to determine how much it will cost for us to retrieve your data from a NAS Array. We offer you a firm quote after the evaluation. You owe us nothing should you decide to not use us, or should we be unable to retrieve your data. We have more than 30 forensics and data recovery engineers who work in our data recovery lab, which is a certified ISO-5 Class 100 cleanroom.
Gillware's data recovery experts can recover your data for you. All you have to do to get on the road to recovery is get in touch with us to set up your free evaluation.