NAS Data Recovery Services
Are all of your shared data files for your small business stuck on an NAS that will no longer turn on? Did the NAS you were using in your home crash? If you answered "yes" to either of these questions, you're in the right place! Here at Gillware, we see these NAS data recovery cases and many more on a daily basis.

Maybe you wanted an inexpensive data share for your small business, so you went out and bought a network attached storage device (NAS), took five minutes to set it up, and got back to work. Since setting up your new Z:\ drive was so simple and convenient, you might have forgotten a few things–like setting up notifications and alerts in case of hard drive failure or 'hard drive not recognized' errors, or even keeping track of the credentials you used during the initial configuration. Months or years down the line, your NAS data storage device breaks down, leaving parts of your business paralyzed. It's a common story, and one our NAS data recovery experts hear from clients all the time.
Don't let your failed NAS keep you from your data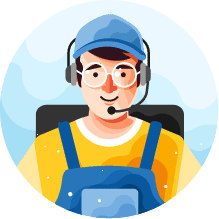 Data recovery from NAS devices tends to be the kind of thing you leave up to professionals like the ones at Gillware. Due to their complexity, they can be difficult even for computer repair experts to troubleshoot sometimes. Frequently, the process to recover data from NAS devices requires RAID recovery, as the RAID array will have failed and the NAS recovery expert will need to recover RAID configuration in order to see the files. RAID recovery requires familiarity with RAID technology, as disk striping and mirroring can make RAID recovery difficult for a novice.
Additionally, sometimes it can be unclear whether the network-attached storage device's physical disks have failed or if something is merely wrong with a part of the enclosure.
Talk to NAS Data Recovery Expert Today!

Our client advisors are available by phone during business hours
(M – F: 8am – 7pm; Sat: 10am – 3pm).

Send us an email including the type of device you have and the problem you are experiencing. A client advisor will respond within 25 minutes during business hours
(M – F: 8am – 7pm; Sat: 10am – 3pm).

Have a quick question about the data recovery process? Use our chat feature to chat with one of our client advisors (not a robot!) during business hours
(M – F: 8am – 7pm; Sat: 10am – 3pm).
Click here to chat!

Want to schedule a call for a time that is convenient for you? Click the button above to schedule a brief consultation with one of our client advisors.
Click here to schedule a call
Why is Gillware the Best Company For the Job?
Our use of proprietary, in-house tools, expert technicians, and world-class techniques has made us the NAS data recovery experts for the past 15 years. With more than 10,000 successful recoveries of NAS devices, chances are that a data recovery specialist at Gillware has seen the problem you're experiencing before and can solve it!
When your NAS fails, Gillware's NAS data recovery experts can retrieve your valuable data. With highly skilled hard drive repair engineers in our certified cleanroom data recovery lab and our expert logical data recovery technicians, the experts at Gillware Data Recovery can recover data from whatever your failed NAS can throw at us.
How We Recover Data
Hard drives have very sensitive and delicate moving parts inside them. When they fail, often one or more of these delicate components are often to blame. Gillware's professional engineers can repair and replace failed hard drive components, such as read/write heads, control boards, and spindle motors, enabling us to recover files and folders from a formerly inaccessible NAS volume. When NAS disks' platters become scratched or coated with debris, our state-of-the-art burnishing tools can clean the platters and save your data.
Additionally, our proprietary data recovery software, HOMBRE, helps us to access lost data even when a NAS's RAID parameters would make the job difficult. We recommend leaving NAS recovery software to the experts; downloading your own NAS recovery software could result in the files becoming permanently unrecoverable.
Our data recovery software allows us to recover data from any RAID configuration. Oftentimes, NAS drives are part of a RAID configuration, requiring specialized RAID recovery to re-build RAID configurations so that the data stored on the file server is readable. We are highly experienced with all levels of RAID parameters and can perform RAID recovery on your NAS volumes.
What We Do With Recovered Data
It's not just about world-class skill, tools, and techniques. Gillware's NAS server data recovery services are also affordable and completely financially risk-free – you only pay if you get your recovered data from your NAS box. Our services run 40-50% lower than other professional data recovery labs. There are no evaluation fees, and you will only pay if we are able to recover your data. On the off chance that we are unable to recover data from your device, we can recycle your device free of charge. If you would like your device returned, all we charge is the cost of shipping.
Over 10, 000 successful NAS recoveries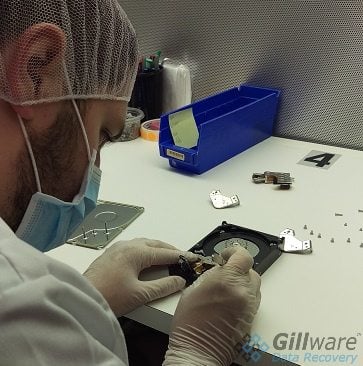 Sometimes, there may be a need for your shared files to be recovered more rapidly than our standard services allow. But fear not, Gillware provides expedited emergency data recovery services. If need be, we can complete your data recovery case and send your data back to you in as little as one or two business days.
In Gillware's ISO-5 Class 100 certified cleanroom and SOC 2 Type II audited data recovery facilities, you need not worry about the health of your NAS or the security of your recovered files. You can sleep well at night knowing that your failed NAS device and the data we recover are both in good hands. No customer data ever leaves our building unless it's headed to its rightful recipient, and with encryption, we ensure that nobody can intercept your recovered data.
Have questions about recovering data from your failed NAS?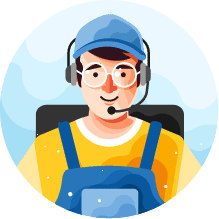 Common NAS Errors That We See Every Day…
Synology Time Machine Backup Data Loss
The most popular Synology NAS models are their DiskStations, such as the DS418 and the DS1019. In some cases, data loss from these devices can occur after running Time Machine and the data consistency check at the same time. This causes files to become corrupt. Files also get deleted in most cases that the user interface becomes unavailable.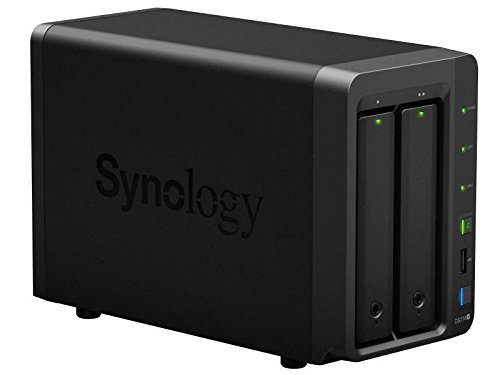 Buffalo TeraStation Crashed
Some of the most common models from Buffalo are the Terastation 1200D and the LinkStation 210. There are a number of different causes for data loss with these models. Files may become permanently inaccessible after changing the permissions on the device, the network interface may have died, or there may be complete drive failure.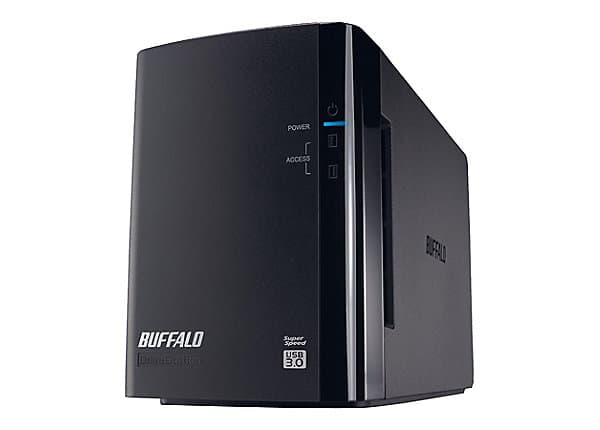 QNAP NAS Failure
Two of the most commonly used NAS devices from QNAP are the TS-451 and the TS-231P. These models encounter data loss when the server does not power on or when the drive itself is inaccessible. Another common issue resulting in data loss is when the device does not recognize the default username and password combination, prohibiting the user from logging in. To learn more about data recovery from QNAP devices, read our QNAP NAS Recovery Case Study.
WD My Cloud Flashing Yellow Light
For more information on Buffalo TeraStation NAS failures, visit our Buffalo Data Recovery Services page.
The most common Western Digital NAS models are the My Cloud EX2 and the My Cloud PR4100. There are a number of different scenarios during which data loss can occur in these devices.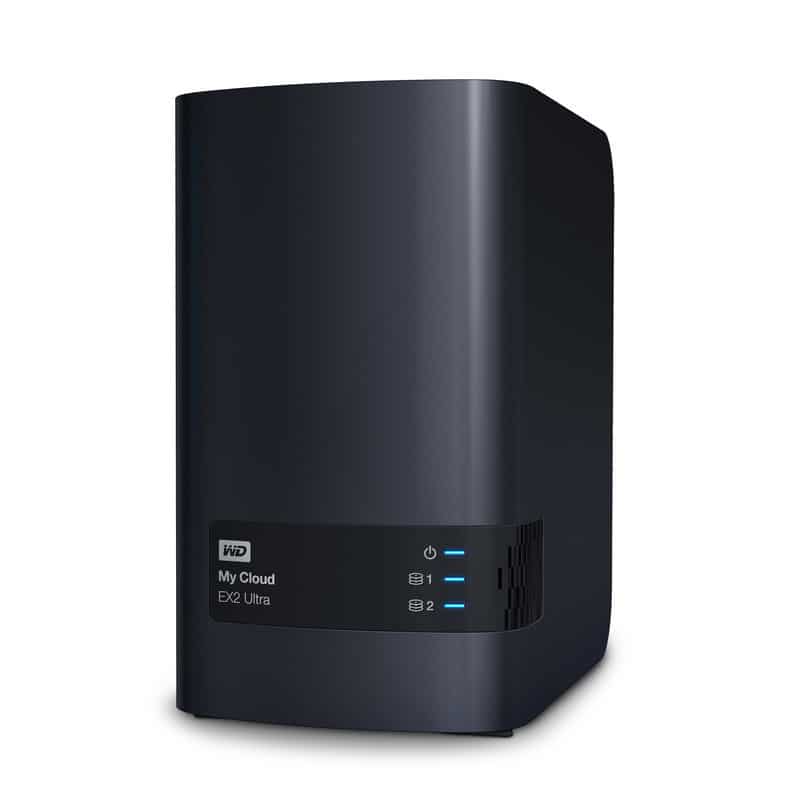 Seagate NAS Blinking Red
The most common NAS model from Seagate is the IronWolf model. Sometimes, users of this model may experience data loss after booting wipes out the data and an error message appears as a result. We see Seagate devices come in all the time, and have a very high success rate when it comes to recovering data from them. Read our Seagate NAS Recovery Case Study to find out more.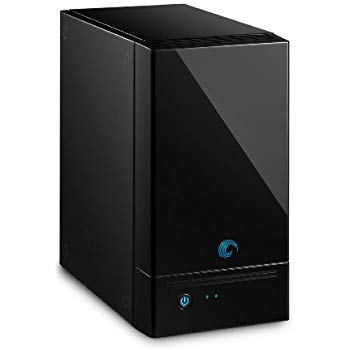 Iomega NAS Drive Not Accessible
The 2TB EZ Media & Backup Center and the StorCenter IX2-200 are 2 of the most common models manufactured by Iomega. Some of the most common data loss scenarios in these devices occur after updating the firmware. Other data loss issues may occur when a RAID fails, or if the device reconfigures itself. For more information on Iomega NAS data recovery, check out our case study on RAID-10 failure in the StorCenter model.
Netgear ReadyNas Cannot Access Admin Page
Netgear is the manufacturer of the readyNAS models, including the readyNAS 2304 and the readyNAS 424. Many times with Netgear models, users are unable to access their data after the file owner switches to a guest account locked with a password rather than the admin account that they own.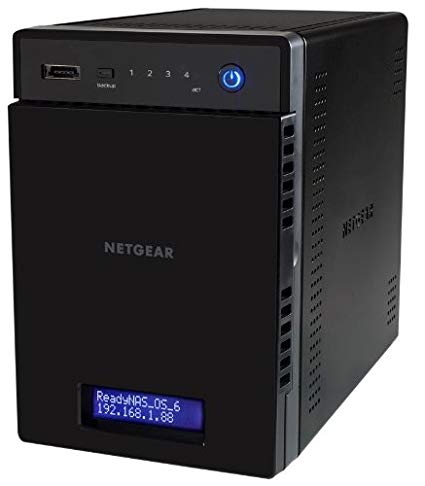 Zyxel NAS Firmware Update Crash
Zyxel manufactures a number of NAS devices, including the Zyxel NAS326, and the Zyxel NAS540. Often times in these models, users encounter data loss after a firmware update. Shared drives may go missing as a result of a firmware update in the Zyxel NAS devices as well.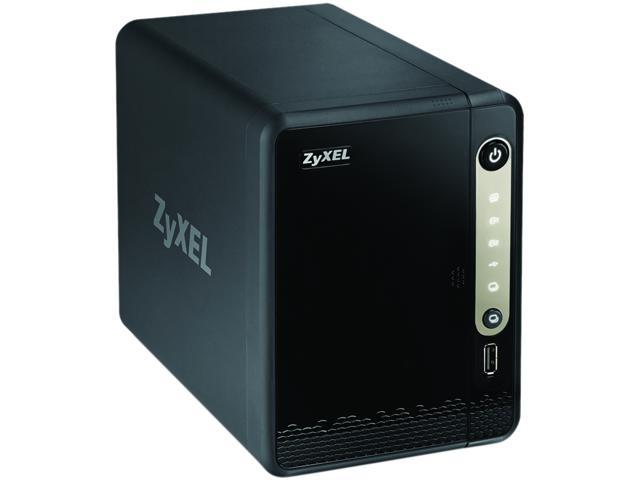 No matter how simple or complex your NAS setup, Gillware has the specialists and tools to help!
Looking to get data recovered from a different device?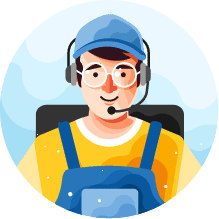 If you would like to contact us to receive a no-pressure consultation, click the button below. This will take you to a page with our phone number and email. This page also provides you with the option to schedule an appointment with a Client Advisor at a later time or date, or chat with them online.
Click the button below if you would like to send in your device. Sending in your device is financially risk-free. You will be asked to fill out a short form. Once you have completed the form, we will send a shipping label to the address provided. After we receive your device, we will begin a free evaluation and contact you with a firm price quote.