iSCSI Data Recovery
Whether you've accidentally deleted files from one of your server or SAN device's iSCSI targets, or you've lost an entire iSCSI target and all of the data contained within, the iSCSI data recovery experts here at Gillware can help.
Gillware's enterprise iSCSI data recovery experts can help if you have lost access to one or more LUNs. This can happen due to hardware failure, accidental deletion, or logical file corruption. Since you only have to pay us if our data recovery efforts are successful, our entire data recovery process is financially risk-free.
Recovering data from iSCSI targets and LUNs requires a lot of skill and dedicated tools. Our engineers must often delve deep into the inner workings of complex file systems, including Linux systems, to piece together these "soft partitions". This not only takes a lot of know-how from people who've spent decades learning intimately what makes computer systems "tick", but also advanced and custom-tailored data recovery and filesystem analysis tools.
We have all this and more in our data recovery lab. With our proprietary data recovery tools in hand, our experts have total control over every step of the data recovery process, putting our iSCSI data recovery services head and shoulders above other professional data recovery labs.
Experts make forensically-sound disk images of every hard disk in your SAN or RAID server, inspecting each drive's health and making sure the disk image is as healthy and accurate as possible. We string the disk images together, explore them to find your iSCSI targets and LUNs, and salvage as much data as possible.
When you have time-critical iSCSI data recovery needs and you need your files returned to you as urgently as possible, you can take advantage of our emergency data recovery service levels to get back on your feet in no time flat.
Talk to iSCSI Data Recovery Expert Today!

Our client advisors are available by phone during business hours
(M – F: 8am – 7pm; Sat: 10am – 3pm).

Send us an email including the type of device you have and the problem you are experiencing. A client advisor will respond within 25 minutes during business hours
(M – F: 8am – 7pm; Sat: 10am – 3pm).

Have a quick question about the data recovery process? Use our chat feature to chat with one of our client advisors (not a robot!) during business hours
(M – F: 8am – 7pm; Sat: 10am – 3pm).
Click here to chat!

Want to schedule a call for a time that is convenient for you? Click the button above to schedule a brief consultation with one of our client advisors.
Click here to schedule a call
What Are iSCSI Targets?
For many SAN and server setups, iSCSI (often pronounced "eye-scuzzy") protocols are the norm. The acronym "iSCSI" stands for "Internet Small Computers System Interface". As the name suggests, iSCSI is a storage networking standard based on Internet protocols. A typical SAN can have dozens of terabytes of storage space, and iSCSI protocols allow all this space to be parceled out easily and efficiently.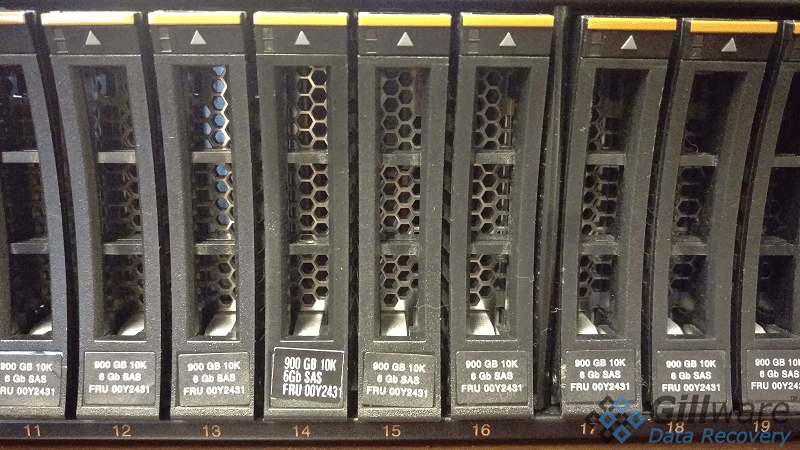 Logical Unit Numbers
SAN devices and servers are typically used by a lot of people at once. It turns out that creating physical partitions for everyone who has to use your SAN is very inefficient. Physical partitions are somewhat inflexible. So what happens when you have to make room for another person? What if you have to extend or shrink some of the partitions? Your SAN setup can quickly become a logical nightmare.
And that is the beauty of iSCSI. Carving up large storage spaces comes part and parcel with the iSCSI protocol. In order for a storage area to be usable, it needs to have at least one iSCSI target defined. You can turn the entire SAN into a single iSCSI target. But most users will have their SAN carved out into many iSCSI targets. Each little storage space you create has a logical unit number designated to it by iSCSI protocol. But people will often use "Logical unit number", or LUN, as shorthand to refer to the partition itself.
Each LUN appears to its user to be its own storage space. LUNs are similar to virtual partitions in the sense that they don't correspond to any physical partitions on the "host" device. They can be manipulated at will because they are, at least to some degree, hardware-agnostic. SCSI targets don't really care what their host's physical partitioning geometry is. Therefore, these are termed "soft partitions".
Looking for a different type of data recovery?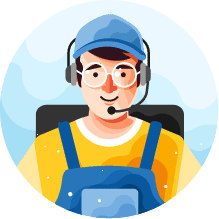 If you would like to contact us to receive a no-pressure consultation, click the button below. This will take you to a page with our phone number and email. This page also provides you with the option to schedule an appointment with a Client Advisor at a later time or date, or chat with them online.
Click the button below if you would like to send in your device. Sending in your device is financially risk-free. You will be asked to fill out a short form. Once you have completed the form, we will send a shipping label to the address provided. After we receive your device, we will begin a free evaluation and contact you with a firm price quote.