Data Recovery After a Cloud Storage Outage
Riding Out the Storm: Data Recovery After a Cloud Storage Outage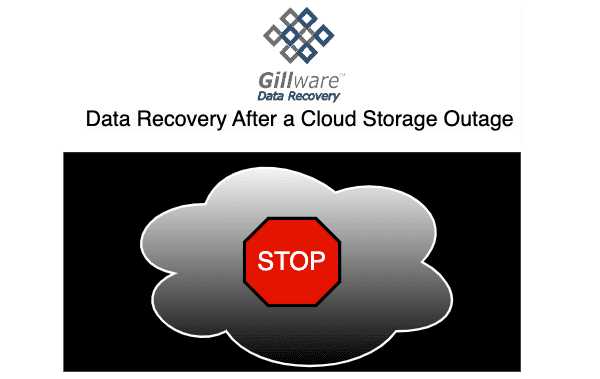 Are you unable to access mission critical files that were stored on a Western Digital My Cloud network attached storage (NAS) device? You're in the right place. This article will provide a background information, solutions for resolving the issue, and suggestions for avoiding the next cloud outage.
In today's connected world, personal cloud storage has become an essential tool for individuals and businesses alike, enabling seamless access to important files and data from anywhere at any time. However, as convenient as cloud storage can be, service outages can and do happen, posing challenges and risks for users who rely on these platforms for their daily operations.
Western Digital My Cloud Outage
Western Digital became by far the largest data storage technology manufacturer in the world with their 2016 acquisition of SanDisk. In addition to their considerable portfolio of hard disk drives and flash storage devices, WD also offers "clouds".
One of their most popular product lines is the "My Cloud" family of network attached storage (NAS) solutions. The appeal is obvious. These devices are relatively inexpensive, typically reliable, and usually effective.
While this equipment often works without issue, no technology is perfect. In late March of 2023 Western Digital suffered a data breach. As of publishing this article on April 7th, WD still largely appears to be in a state of disarray.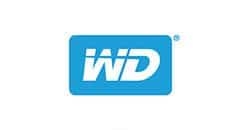 Thousands of WD My Cloud users have been unable to access the information stored on their equipment.
It's never a good sign when thousands of customers are complaining about the same issues on forums throughout the internet, and a company is unwilling to make an official statement.
Need to Recover Data from a Western Digital My Cloud?
Talk to an expert about getting your data back. Get a no-hassle consultation today!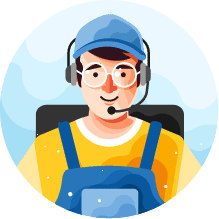 Risks of Cloud Storage
When a cloud storage service experiences an outage, it can leave users feeling helpless and frustrated. One of the most pressing concerns during a service disruption is the potential loss of valuable data. Users may find their files and folders inaccessible, posing significant risks to both their personal and professional lives. For instance, an individual may lose access to treasured family photos, while a business might be unable to access crucial client information or financial records.
If you find yourself to be materially impacted by the Western Digital My Cloud outage, reaching out to a professional data recovery lab like Gillware is almost certainly your best option.
Gillware engineers have hundreds of thousands of hours of hands-on-experience restoring data that has been lost, was accidentally (or deliberately deleted), or has otherwise become inaccessible. Our team is comprised of many of the top Western Digital data recovery experts in the world, don't hesitate to reach out!
---
What to do During a Cloud Storage Outage?
The simplest solution for navigating cloud storage outages is to maintain a local (offline) copy of your data in addition to what's stored in the cloud. In fact, according to the 3-2-1 backup rule it's advisable to have a backup-backup as well. If you're currently experiencing difficulties accessing your My Cloud NAS, it's come a bit too late.
In addition to these methods, remote access can also be achieved using third-party applications, which can connect to your cloud storage even when the primary service is down. By having these options in place, users can minimize the negative impact of a service outage and ensure that they maintain control over their valuable data.
How to Prepare for Future Cloud Outages?
To avoid the inconvenience and potential data loss caused by cloud storage outages, it's essential to be proactive and establish a robust backup plan. Here are some steps you can take to protect your data:
Regularly back up your cloud storage data to a local device, such as an external hard drive, flash drive, or SD card. You'll be happy to have maintained a recent physical copy of your data when there's an outage. It's a matter of "when" more so than "if".
Utilize backup and synchronization software to automatically create copies of your cloud storage data on a separate platform, ensuring that you have multiple access points to your files.
Explore third-party remote access applications that allow you to connect to your cloud storage independently of the primary service provider. This can serve as a fail-safe option during outages.
Stay informed on updates from your cloud storage provider, including any potential risks or vulnerabilities. By staying aware of these developments, you can take appropriate action to protect your data and prevent issues before they occur.
Familiarize yourself with the support resources provided by your cloud storage service, such as online help centers, knowledge bases, and customer support channels. Knowing where to turn for assistance during an outage can save you valuable time and minimize stress.
Conclusion
While cloud storage service outages can be disruptive and concerning, being prepared and having a solid data recovery strategy in place can help mitigate the risks and ensure that your personal and professional data remains accessible. By understanding the potential challenges posed by outages, exploring data recovery options, and implementing a robust backup plan, you can safeguard your valuable data and enjoy the many benefits of cloud storage with peace of mind.