One of the most common data loss situations we encounter is a client that requires recovery from a broken HDD. Gillware has successfully recovered data from over 100,000 failed hard drives.  The seasoned engineers in our cleanroom have seen just about every model of hard drive invented over the past 20 years. When hard drive manufacturers like Seagate, Western Digital, and Hitachi unveil their new models, we know it's only a matter of time before our engineers start seeing those in our lab, too. If you want to find people who know more about hard drives than us, you'll be hard pressed to find any outside of the manufacturers themselves.
Drives that are clicking and require cleanroom services are an everyday occurrence here at Gillware. We have the experienced professionals, the correct scientific equipment, and the ISO5 certified cleanroom environments required to give you the very best chance to recover your critical data. We also see dozens of scenarios every week with hard drives experiencing failed spindle motors, burned printed circuitry (PCB), or corrupted firmware.  You can count on the very best people possible to perform the necessary hard drive repair, who have seen similar situations hundreds of time, working on your case.
Talk to a Hard Drive Repair Expert Today!
Another common data recovery scenario consists of a healthy hard drive, but the data may have been deleted, or a partition accidentally or maliciously formatted. There is a 99.9% chance we fully understand the binary formats of the file types you would like recovered.  There is a 100% chance we fully understand and have written software to analyze and find the forensic artifacts of whatever file system your system was running, whether that is FAT, NTFS, REFS, EXT2/3/4, XFS, BTFS, HFS+, APFS, ReiserFS, VMFS, or any of the other vintage or rare file systems.  We see the worst possible data destruction situations and give you the best chance possible for recovery.
Up until a few years ago, no data recovery lab had the means to perform this kind of hard disk repair in a cost-effective manner. But Gillware has made breakthroughs in cleaning and polishing scratched platters. Severe platter damage can still make data recovery impossible. But through the use of our own hard drive platter burnishing technology, we can repair and salvage data from many hard drives with scratched platters.
We can only recover data from the undamaged portions of the platters, though, and if the damage occurs in the right place, even data from the undamaged portion might still be unrecoverable. If the portions of the platters containing the drive's firmware have been damaged, for example, it is impossible for any form of contact to be made with the data on your hard drive.
Cases like these are partly why we offer free evaluations. Finding out that your data is unrecoverable is painful enough without being charged for the privilege of knowing. On top of that, if the damage is so severe that we can't recover the data that's important to you after all our hard work, we don't charge you for any of our engineers' efforts. Gillware's mission is to make data recovery as painless as possible, even if it doesn't work out.
We see a lot of Seagate external hard drives that need to be repaired here in the lab. If you are looking for someone to repair Seagate external hard drive, you're in the right spot. If your drive is clicking or beeping and no longer working, our experienced engineers are able to repair that drive so you can access all of your stored data once again.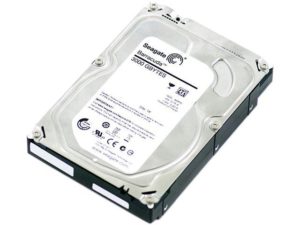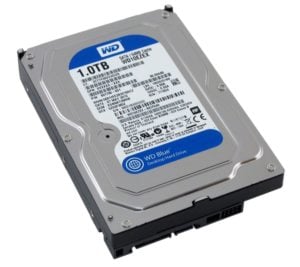 If all of your business documents are stored on a Western Digital hard drive that is clicking, no need to fret. Here at Gillware, we see and repair hard drives experiencing these symptoms on a daily basis.
Is your Hitachi hard drive clicking? It may need to be repaired. The good news is Gillware provides the best hard drive repair services in the nation. There isn't a HItachi hard drive that we haven't seen.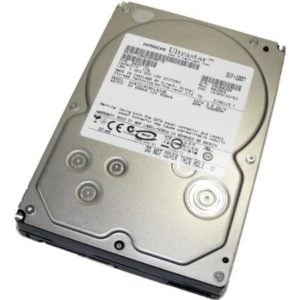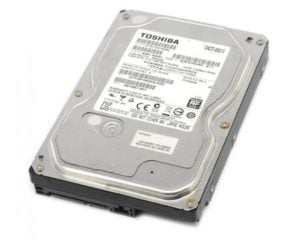 Water damage, fire damage, or even just a dropped drive, we repair it all! We've seen and done it all before. If your Toshiba hard drive is in need of repair, our experienced engineers can help!
Looking for a different type of data recovery? Check out our other services here.
If you would like to contact us to receive a no-pressure consultation, click the button below. This will take you to a page with our phone number and email. This page also provides you with the option to schedule an appointment with a Client Advisor at a later time or date, or chat with them online.
Click the button below if you would like to send in your device. Sending in your device is financially risk-free. You will be asked to fill out a short form. Once you have completed the form, we will send a shipping label to the address provided. After we receive your device, we will begin a free evaluation and contact you with a firm price quote.