System Restore Data Recovery
Your computer is acting sluggish. Maybe it's having difficulty booting up or your computer is not recognizing the hard drive. Using your operating system's system recovery options might seem like the best way to get your machine back up and running again. But even with the many system recovery options on modern operating systems, restoring your computer can lead to heartbreak and frustration.
Many modern operating systems give you options to roll back your system without compromising your personal files. But unfortunately, some of the many unique flavors of operating system failures can prevent you from taking those options. If you've lost data due to a system restore, our system restore file recovery technicians can help you.
System restore got you down?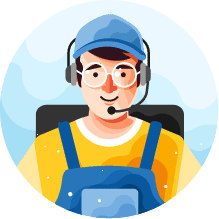 What Do System Recovery Tools Do to My Personal Files?
Ideally, they do nothing. Many Windows and Mac recovery tools give you the option to restore your system without compromising your files. But these tools can't always work as well as they should.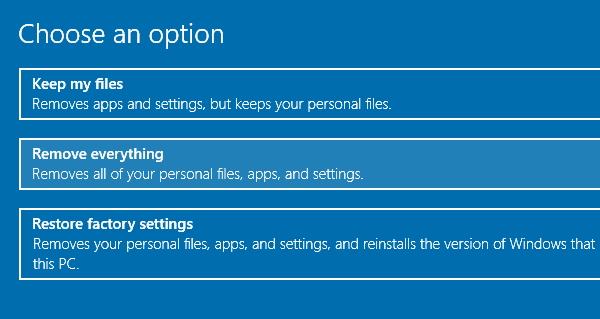 For Windows operating systems, System Restore can roll back your O/S to an earlier point in time. This affects your installed programs, drivers, and settings, but leaves your personal files unharmed. If driver compatibility issues or recently-installed programs are giving you grief, System Restore was designed to help you. You can also reset your PC. This reinstalls your operating system and lets you choose whether to keep or get rid of your files.
Mac OS X systems have their own recovery systems. The O/S can even be installed over an internet connection. Under normal circumstances, your apps and files will still be intact. In a worst-case scenario, though, you may be asked to reformat.
Modern system recovery tools can be amazing—when they work. Finding and reinstalling all your favorite programs and getting your settings just the way you like them again is a lousy way to spend an evening. But your personal data should be intact.
But your operating system can't always identify why the O/S is failing. What it thinks is just a corrupt DLL could be a symptom of a hard drive in the early stages of failure. Rolling back your PC to an earlier restore point won't help you. At this point, your O/S might recommend a factory reinstall of your operating system. And even that would only stave off the inevitable.
There are few things more frustrating than a system recovery tool failing. Depending on the nature of your problem, you might not be able to take some of the more preferred system restore routes. Sometimes the only option available to you might involve throwing your baby out with the bathwater.
How Does Gillware's System Restore File Recovery Service Work?
Reinstalling or factory restoring your O/S might be the only way to get your computer back up and running again. But if you don't have a recent backup, this puts your critical data in limbo.
Our system restore file recovery technicians first focus on making an exact, bit-level copy of your hard drive for forensic analysis. If your hard drive is in the early stages of failure, problems can present themselves. But generally, this is the easy part.
Our technicians' forensic analysis techniques sift through all the "unallocated" space on your hard drive where your files used to live. Windows and Mac file systems use the bitmap and allocation tables, respectively, to keep track of used space. When a file is deleted, the space they take up is no longer flagged as "used". This puts your data in danger. As any new data written to your hard drive could start taking up that so-called unused space.
RELATED ARTICLES:
Your hard drive keeps a record of all of the files on it in its file definitions. For Windows, the file definitions are contained in the master file table. For Macs, the file definitions are kept in the catalog and extents overflow files. When a system recovery attempt goes bad, the old file definitions become unallocated along with the rest of the files.
Our system restore file recovery technicians have forensic tools to dig up these unallocated file definitions. They can then be absorbed into the new geometry. This helps our system restore file recovery technicians put as much of the old data in its proper locations as possible. In many data recovery cases, the vast majority of your hard drive's directory structure prior to the failed system recovery attempt can be restored.
Our system restore file recovery technicians can also scan the unused portions of your hard drive for common file signatures. This tool helps us turn up lost files, even when the definitions pointing to them have been destroyed.
The forensic tools our system restore file recovery technicians use can also help us assess the level of file corruption that has occurred. A destructive system recovery event can write new data to your computer's hard drive. Often, this data is however much the system needs to write in order to repair the O/S. A factory reset can write tens of gigabytes of data to your hard drive's O/S partition. This can have a disastrous effect on data that was deleted during the same process.
Why Choose Gillware Data Recovery for My System Restore File Recovery Needs?
When you've lost data due to a failed system recovery attempt, it can be hard to know where to turn. There are many software tools out there claiming to help you get deleted files back. The free ones aren't very robust at all. Even commercially-available file recovery software can't hold a candle to the tools at our system restore file recovery technicians' disposal. In fact, installing and running data recovery software can harm your lost files. Any bit of data written to your drive could chip away at your deleted files.
Gillware offers totally financially risk-free data recovery services. We charge no fees for evaluations. We even cover the cost of inbound shipping for anyone in the continental US. The only time we present you with a bill is after the recovery has been completed, and only if we successfully meet your goals. If we don't recover the data that's important to you, you are under no obligation to pay us for our efforts.
We also provide expedited system restore file recovery service options. If you're a business owner who needs data back ASAP, we can recover your data in as little as one business day. As with our standard recovery services, there are no upfront fees—at all!
Our technicians have been with us for years and have an intimate understanding of how data storage works. Our software tools are developed for our data recovery engineers, by our data recovery engineers. Our combination of world-class technicians and world-class tools make us one of the best data recovery labs in the world.
Still not convinced? Check out some of these case studies for system restore file recovery services…
Frozen Computer Repair Case Study: Fixing a Botched Recovery
Dealing with a frozen computer is bad enough on its own. What's worse, though, is when the people you trust to fix the issue end up […]
Mac Data Recovery Case Study: OS X Uninstall and Downgrade
If you've been following our case study blog posts, you've probably noticed that we publish a lot of case studies about recovering data from Windows computers. […]
NTFS Data Recovery Case Study: Windows 10 Downgrade Problems
After trying out Windows 10, plenty of people ultimately chose to back out and return to their old OS. It's not hard to see why—early adopters […]
Windows 10 Reset File Recovery Case Study: Hitachi Deskstar
In this Windows 10 reset file recovery case, our client came to us for our Windows 10 reset file recovery services. When their computer had failed to […]