After trying out Windows 10, plenty of people ultimately chose to back out and return to their old OS. It's not hard to see why—early adopters have run into all sorts of issues over the past year and a half, such as annoying startup repair loops and program incompatibility issues. And that's not even taking into account the worries many had (and still have) about Windows 10's data collection capabilities and other worrying security issues. The client in this data recovery case chose to downgrade their PC back to Windows 7—but ended up losing their files in the process. It was up to the NTFS data recovery experts in Gillware's lab to get them back.
Windows 10 Downgrade Problems
In the early days of the Windows 10 rollout, Microsoft made it fairly painless for early adopters to roll back to their previous O/S of choice. Within the first month of using Windows 10, the user could simply go into the update and security settings, select the "Recovery" panel, and select that says "Go back to Windows 7/8". Windows would automatically take care of the downgrade from there.
This method works because all of your old O/S files live in the Windows.old folder, and your PC can use that folder to restore itself to its former glory. After a month of use, Windows 10 automatically deletes this folder to free up space. Users can (and do) also choose to delete it manually for the same reason. Without that folder, downgrading to Windows requires the user to use fresh installation media—a USB thumb drive or DVD with the installation files for Windows 7 or 8—to reinstall Windows.
Although Microsoft has tried to make the process easy and painless, people have still run into Windows 10 downgrade problems. Sometimes their old operating system doesn't work properly—something went wrong restoring system files from Windows.old. Downgrading can be especially fraught with danger after that one-month "trial period" has ended and the user has to reinstall Windows themselves. Sometimes, like in this client's NTFS data recovery situation, personal files don't quite make the journey back to the old O/S intact.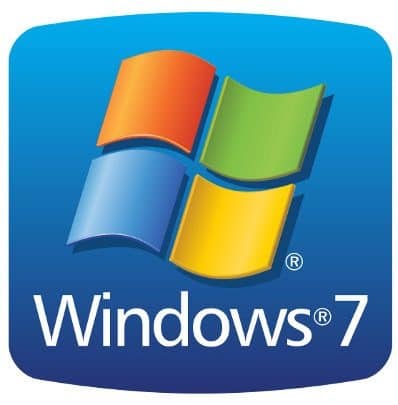 ---
NTFS Data Recovery Case Study: Windows 10 Downgrade Problems
Drive Model: Western Digital WD5000AAKX-001CA0
Drive Capacity: 500 GB
Operating/File System: Windows (NTFS)
Data Loss Situation: Client downgraded from Windows 10 to Windows 7 and lost all of their user data
Type of Data Recovered: Documents, photos, and other user data
Binary Read: 100%
Gillware Data Recovery Case Rating: 4
---
Can You Recover Files After Reinstalling Windows?
You might not be able to. But our NTFS data recovery technicians can recover files after reinstalling Windows.
Data recovery after an O/S reinstall is tricky, but it can be done. However, reinstalling an entire operating system can be very destructive to your data, overwriting and permanently erasing gigabytes of content.
Reinstalling an operating system from scratch, as this data recovery client had to do, begins with a freshly-formatted hard disk drive (or SSD, if that's what's in your PC). Formatting your hard drive erases your data, but not permanently. All a reformat does is cover the tracks leading to your data. The partition metadata of your drive gets overwritten with new data defining a new partition. The new partition lives "on top of" the old one. The old partition still exists—along with all of the data inside it. But all your computer sees is the new blank partition.
What comes next, though, can potentially be very destructive to your data. Operating systems take up a lot of space. Windows 10, only taking up about 10-12 gigabytes on average, had a comparatively small footprint compared to its predecessors. When the client in this data recovery case reinstalled Windows 7, they wrote 27.3 GB of new data onto the Western Digital hard drive inside their PC.
After you've reformatted your hard drive, any new data you write to the drive can slam into your old data. Although a gigabyte of new data and a gigabyte of old data take up the same amount of space, it's less of a collision between two cars… and more of a collision between a bug and a windshield. Your old data is the bug.
What comes next? It's up to highly-skilled data recovery professionals to recover what's left of your data.
NTFS Data Recovery: Plumbing the Logical Depths
With the help of the advanced logical analysis tools developed in our very own data recovery lab, our technicians could run a fine-toothed comb through this client's data. One of the most important things in these logical data recovery cases is recovering as much of the ancien regime as possible—the old filesystem architecture. Our engineers have the noses of bloodhounds. If even a trace of the old filesystem's scent remains, we can find it.
The old filesystem architecture pointed the way to the data that used to live on the hard drive's primary NTFS partition. Our engineers could follow the trails leading to where all of the client's data should have been. Sometimes, especially in cases like this one, the trails lead to junk data where a file that used to exist was partially or completely erased. Our NTFS data recovery technicians did, unfortunately, run into massive amounts of overwritten data.
However, we also managed to salvage a ton of valuable documents from the client's hard drive. It wasn't a perfect recovery. But our client was pleased to see that their most important files had survived their Windows 10 downgrade problems unscathed.