Tablet data recovery is increasingly in demand, as tablet devices have surged in popularity since Apple released the iPad in 2010, the first mainstream touch screen tablet. Tablets have a variety of uses, and the data stored upon them can be diverse. We find that they are used for critical business data, emailing, photos, and all sorts of sensitive personal information. Tablets have become engrained within many people's lives, and any data loss can lead to significant amount of heartache or impact business productivity if the devices start to malfunction or becomes damaged inadvertently.
Gillware has a team of data recovery engineers that specialize in tablet data recovery. The team has fixed a wide range of technical difficulties facing tablet users, and we can definitely say that "one size fits all" is not an appropriate approach when it comes to the issues we see. Gillware supports all major tablet manufactures including Apple, Microsoft, Huawei and Samsung as well as support for Kindles, phablets and almost any device running the Android Operating System.
Can I Fix a Tablet Data Recovery Problem Myself?
A problem with your tablet might have a very simple fix, but sometimes, a tablet exhibiting the same symptoms might actually be damaged enough that you will not be able to do anything on your own.
Gillware sees a hugely diverse range of problems plaguing the tablet devices our customers send us. If you are experiencing technical difficulties with a tablet device, we highly recommend that you turn off any WIFI/3G/4G network connectivity immediately and stop using the device. Many tablets will continue to read/write data to the storage via hidden background tasks, and these can inadvertently cause further data corruption.
A problem with your tablet might have a very simple fix, but sometimes, a tablet exhibiting the same symptoms might actually be damaged enough that you will not be able to do anything on your own.
Sadly, many users choose to send their devices to Gillware after they have attempted to resolve the problem themselves. In any circumstance, Gillware is always standing by to help; however, if connectivity to the device is turned off early, it offers the best possible likelihood of a successful data recovery.
A quick search on Google reveals that there are a large number of "software solutions" available on the Internet that claim to successfully recover user data from tablets. Users are guided to download and install the application on their local computer, connect a USB cable to the tablet, and then within a few clicks you will have your data back (supposedly).
Unfortunately, our experience in data recovery recognizes that home fixes are often unsuccessful. Some downloaded tablet data recovery software can be full of advertisements or spyware; other applications will only be partially functioning, getting some of the recovery done and then expecting you to pay to unlock the full version. Above all else, there is no guarantee that the software will fix the exact problem you are facing!
At Gillware, we offer the full tablet data recovery service to our clients. You can ship the tablet to our lab free of charge, and we will give you a free quote explaining exactly what we can recover. Then you can make the decision to go for the recovery, or you can change your mind – no questions asked!
Tablets by design are intended to be portable devices; many of the problems we encounter are linked to hardware damage or faults caused by transporting the device or taking it out of the home. In these situations, a home fix is unlikely to work.
Do you have data on tablet that no longer functions as it should?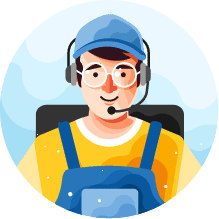 What faults do we commonly encounter?
Gillware customers ship tablet devices to our data recovery lab in Madison, Wisconsin from all around the world. Each case we investigate is diverse, and our engineers have recovered data from catastrophic circumstances, such as tablets recovered from house fires and business tablets that are smashed to pieces after being dropped accidentally.
We encounter two types of problems with tablets: hardware faults or software issues. Hardware issues usually require some form of device reconstruction in our specialist clean lab using components from our spare parts archive. Software issues can usually be resolved by using Gillware propriety software application HOMBRE that attempts to image the tablet and recovery data at a software layer.
Some of the most common scenarios we encounter at our labs are:
Smashed screen – usually the result of a client dropping the tablet, causing the screen to break. If the screen is damaged, the user will be unable to interact with the tablet and therefore cannot access any of the data. If no cloud backups, exist this can be a major concern for the client.
Touchscreen not working – this is another common fault we see where the tablet simply stops responding to touch responses. This can be caused by a software problem, or a hardware fault with the screen, but the user will be unable to access any data.
Water damage – water damage is often caused by the customer dropping the tablet into the sink, toilet, the sea, bath or swimming pool. Modern tablets might have water resistant designs, but it is not a standard feature in all manufacturers tablets, and most are only water resistant, not waterproof.
Tablet will not power up – the causes of this problem can be wide ranging; commonly we find tablets with battery problems, damaged hardware or software corruption preventing the tablet from booting.
Lost, deleted and corrupted files – this software issue is often caused by user error. It is very easy to delete a file accidently on a tablet; this could be due to an accidental touch screen gesture. It may also be a hardware problem with the storage memory card starting to develop a hardware fault.
Failed upgrade – tablets can fail during an upgrade published by the manufacturer for a whole host of reasons. A security patch may have crashed the tablet, or a user may have failed when attempting to jailbreak the device.
Passcode or disabled tablet – devices can become "locked out" when the incorrect passcode is entered too many times. We see this when children are using their parent's tablets or if the device is left unlocked within someone's luggage.
Other common examples we see include symptoms of freezing applications, tablet crashes, and corrupted cloud backups. The aim of our data recovery specialists is to recover the client's critical tablet data, no matter the issue encountered. Our success rates are the envy of our competitors, and we can recover a vast array of data from the tablet, even if the tablet appears to be beyond repair.
We can recover contact information, incoming/outgoing call records, SMS messages, WhatsApp data, Email, Photos, Videos, Audio as well as the entire file system from any attached storage media such as micro SD memory cards. We are even capable of rebuilding the original hardware components from inside the tablet that enables Gillware to tackle encrypted data.
How Do We Recover Data from a Tablet?
The data on a tablet is stored within a small memory chip buried deep inside the electronics of the tablet. Many tablets are of a completely encased design and use solid metal cases so that access to the internal component is restricted. If a home user disassembles the case, it will likely void the manufacturer's warranty.
Connected to a tablet device motherboard is an NAND, NOR, eMMC, or eMPC memory chip. These are a special kind of flash memory chip ideal for devices such as smartphones and tablets. Many tablets also have a hidden slot for a micro SD card. Not all tablets come with micro SD cards preinstalled (like Apple), but micro SD cards are somewhat easier to install, remove, and replace than NAND flash memory.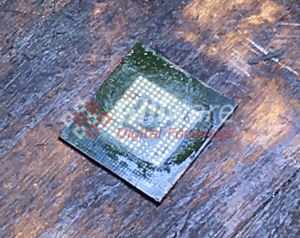 In many cases, Gillware can access the flash memory without dismantling the tablet. Our in-house software, HOMBRE, includes powerful analytical tools that are significantly more advanced than any other consumer-available or free tablet data recovery software available on the Internet. In many circumstances, HOMBRE empowers Gillware to pull data directly from the memory chip.
If the only option Gillware engineers have to recover data is to open up the tablet, we will transfer it to our certified clean lab for deconstruction. The data engineers will catalog the tablet on arrival and then painstakingly open the tablet using specialist tools; once open, we dissect the laptop professionally to remove the flash memory chip from the tablet's logic board.
This procedure requires lengthy electrical engineering work and an expertly steady hand to de-solder the memory chip from the system board. After all, this part of the tablet is not designed to be removed. When originally built in the factory, a super strong epoxy is used to hold the chip in place. This process is the most challenging part of the data recovery process for tablet devices.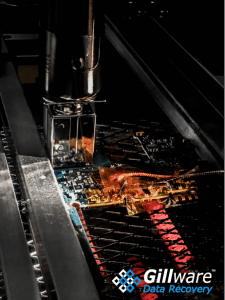 After the flash memory chip has been removed from the tablet, our technicians place it in a specially designed chip reader. We read its contents using our custom data recovery software and transfer the data to our secured onsite server storage. This chip-off forensics approach is an invasive forensic acquisition procedure that requires a number of specialized tools and expert engineers trained to safely remove the chips, create forensic images of the contents, and properly realign the contents into coherent data.
The raw memory dump from a NAND memory chip does not resemble the previous contents of the device at first. Elements of the chip's flash translation layer and other maintenance algorithms must be stripped away in order to piece the relevant data together to make it readable and recognizable content.
Many models of tablets have removable data storage as well. Micro SD cards can sometimes stop working or have their contents deleted without any of the tablet data being recoverable. This is where our SD card data recovery experts come in.
With tablet sales still going very strong – with estimates of 136 million devices being manufactured and shipped in 2019 alone – we expect we will continue to see more of these devices for tablet data recovery in our data recovery lab. Contact us today to get a free estimate for tablet data recovery from our experts.