How to Fix a Corrupted USB Drive on Windows 10
One of the most frequent requests our data recovery experts get is to fix or repair USB devices, such as a corrupted flash drive, pen drive, USB stick, or a USB attached hard disk drive.
These handy portable storage devices are extremely popular but they are often very fragile and delicate. They cost very little to manufacture and can be found online for only a few dollars; however, with the cheaper models the quality control is not particularly great, and they can break easily. Because they are cheap, USB flash drive repair is not common. Not only are they easy to damage, but file system errors are common and data corruption is a frequent problem we encounter. Improper removal of the USB drive from the computer can be the start of a corrupted USB drive. Issues that require USB flash drive repair can be logical or physical.
Many people are often looking for a magic "cure" for USB corruption, and we know it's frustrating when your operating system or command line cannot access the USB flash drive attached to your PC. Yes, there is USB data recovery software available, and sometimes a repair tool is free to use. However, proceed with caution, because sometimes a USB repair tool has hidden charges or a paywall to unlock the full application feature set, and continually attempting to use a corrupt or damaged device, even to recover data with a USB repair tool, can make the problem worse and harder to repair.
Data Recovery Software to recover
lost or deleted data on Windows
If you've lost or deleted any crucial files or folders from your PC, hard disk drive, or USB drive and need to recover it instantly, try our recommended data recovery tool.
Retrieve deleted or lost documents, videos, email files, photos, and more
Restore data from PCs, laptops, HDDs, SSDs, USB drives, etc.
Recover data lost due to deletion, formatting, or corruption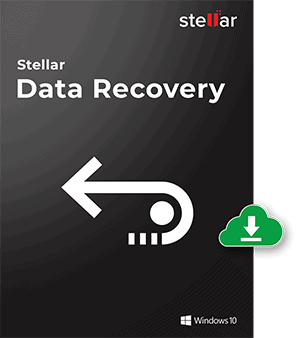 How Much Does it Cost to Repair a Flash Drive?
The cost to repair a corrupted USB flash drive is usually not very high, but as always, the costs will depend on the complexity of the issue. There are two common types of corruption issues found with USB drives: a USB drive with logical corruption, or a USB drive with corruption caused by physical damage.
Logical corruption is a problem that can sometimes be resolved with a home fix, and we will go into this in some detail later on and explore what USB flash drive repair tools are worth checking out. But before you start Googling for data recovery software, we recommend you consider how important the data is to you, as attempting a home fix or using USB repair tools rather than using a professional repair service is likely to result in permanently lost data. If the USB drive has nothing important on it, then a home flash drive repair is one way you might try to recover data.
Any data recovery attempt can put your data at risk, and there is no guarantee a home fix will work. If your data is too valuable, then you should get the USB drive shipped to Gillware's data recovery experts. We frequently repair USB drives that contain critical appliance configuration data or precious family photographs that our clients are desperate to get back.
Gillware Data Recovery was founded on the principle that USB data recovery shouldn't be prohibitively expensive, and our process to recover data reflects this idea, ensuring that quotes are fair and our clients do not have to pay if we are not successful. We perform over 15,000 data recoveries each year and we can even help get your lost files if your USB flash drive is encrypted.
How Can I Repair my USB Flash Drive?
Knowledge of how to fix and repair a corrupted USB drive can save you a lot of work in redoing a project all over again. A USB pen drive works under the same memory principle as a computer hard drive. Before you try USB flash drive repair, you need to know what is causing the problem. This can mitigate future storage-related issues.
If your USB drive has physical damage, you need to get it sent to Gillware data recovery company repair service. Gillware is a data recovery company based in Madison, Wisconsin. Our data recovery experts have tens of thousands of hours of experience between them. We will rebuild and repair the USB flash drive in one of our cleanrooms.
If you are lucky enough to be suffering from a logically corrupted flash drive and are not worried about potentially rendering the data loss permanent, then grab a coffee and have a go at the following logical USB hard drive/flash drive repair steps. Below are some ways you might try to fix a corrupted USB drive logically on Windows 10.
Get Questions Answered by our Client Advisor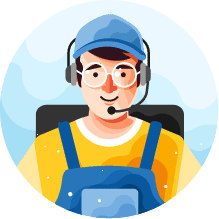 RELATED ARTICLES:
How to scan the drive for logical issues on Windows 10
Recovering data from a logical technicality: This can be done by scanning the USB drive using Windows 10, creating a solution to the corrupted USB drive, and getting back your lost files.
Step 1– Insert/connect the USB flash drive or hard drive into the computer system USB port.
Step 2 – Windows 10 should automatically detect the USB flash drive. Then, go to the removable disk icon under the "My Computer" icon list.
Step 3 – Access the pen drive via right-clicking the properties tab, then click on the Tools tab using the left-click mouse button to check the pen drive. The options given under this part are to automatically fix system errors or attempt to recover the bad file sectors.
Step 4 – Check on the option of your preference. After deciding on the option, click on the start button to initiate the scanning process. The interface will notify you once the scanning is complete and ask you to close the tab.
If any of the above steps fail, you will need to check the Windows Disk Management tool or run the chkdsk utility. This is useful if the USB drive's file system is heavily corrupted and Windows does not display the USB drive ICON on My Computer.
Step 1 – Attach the USB drive to your computer and press on the Windows button at the bottom left of your screen (this used to be called the Windows Start button). As soon as you see a popup, type diskmgmt.msc and hit enter. This will start Disk Management, which is great for detecting any missing drive.
Step 2 – Locate the USB drive, it will normally be in the middle of the screen, look for the manufacturer name of your USB Drive, for example, Samsung 64GB.
Step 3 – Check the USB flash drive has been given a drive letter.
Step 4 – Check if the USB flash drive is online; if not right-click on the flash drive and press "bring online."
Step 5 – Go back to the Windows Start Button and press it; now type cmd and open the command line prompt (right-click to open as administrator).
Step 6 – Select the drive letter identified in Step 2 and Step 3 by typing, for example, F: (substitute your drive letter).
Step 7 – Run chkdsk; type chkdsk /f /r – this will repair corrupted sectors and attempt to fix file system problems. If any corruption is found, chkdsk will write data loss files to the media to recover any bad sectors. Upon completion, you should have access to the lost data to recover files from the damaged USB.
CLICK HERE to get questions answered by our Client Advisors
How to repair the USB flash drive on Windows 10
If you are not comfortable using chkdsk, insert the USB drive into the PC through the USB port.
Step 1 – Click on the "My Computer- Removable Disk" icon. Then right-click the "Properties" tab to the Removable Disk icon. Left-click the tools tab to select the button named "Rebuild" on it.
Step 2 – Scan; let the computer do the task of scanning and restoring previously corrupt files.
Step 3 – Finally, right-click the USB pen drive and click on eject to safely disconnect the drive from the computer system.
Although not all lost files can be recovered, restoring the USB drive to its normal function is achievable.
How to fix physical issues on a corrupted USB drive on Windows 10
Broken stems, connectors, and dead drives tend to not connect to the computer's power system. This can bring about many error messages once the drive is connected to the system. The messages will communicate to you that you need to connect and insert the drive into the computer even if it is in the right computer port. Customary error messages include "Please insert disk into removable disk" or "USB not recognized or has malfunctioned." In most cases where the drive is physically damaged, the device must be sent to a lab for electrical repair or chip-off recovery.
However, this error message can also occur with another type of USB drive issue; when the drive has a virus and can't access data. It manifests itself if the flash drive is virus corrupted or when the flash drive controller software is corrupt. It can also happen if there is a problem with the NAND memory chips. The corruption of the NAND memory chip renders the flash drive unreadable, and the disk capacity is normally 0MB. Consequently, Windows 10 also notifies you that the disk is corrupt as it displays a different disk name.
You can sometimes fix the unreadable drive by enabling the device on the control panel's device manager.
You simply go to start and then control panel in order to access the device manager.
Enlarge the list next to the "disk drives option." Double click on the arrow facing downwards under this tab option to "Enable device." Then, click next consecutively and, finally, click on finish to enable the device.