April 2017 Consumer SSD Review – Samsung 850 EVO
While most SSD reviews lean heavily upon the facts and figures surrounding speed and price, as a data recovery lab, we tend to favor other qualities. These include things like reliability, security, ease of setup and even the warranty. If you're here to find the cheapest product around, this is not the right SSD review for you. Make no mistake, the Samsung 850 EVO is extremely cost-effective for its capabilities, but that is not why it has been selected. However, for anyone dying to know about the speed and price before they read further, the Samsung 850 EVO is slightly faster (540MB read/520MB write) and slightly more expensive ($175/500GB) than direct competitors.
To be straightforward, our (4) reasons for recommending the Samsung 850 EVO in this April 2017 SSD review are as follows:
Reliability
Warranty
Security
Ease of Setup
A Recent History of Solid State Drives
In the last two years, solid state drives have changed quite a bit. With 3D NAND technology launching in late 2013 for the enterprise space, many of us didn't have a chance to see the technology in action until consumer-grade 3D NAND arrived mid-2014. You're probably thinking, but wait, wasn't that 3 years ago? Fear not, your temporal perception remains intact. Even though 3D NAND was the new thing for consumers in 2014, many people, including myself, couldn't justify buying one until the prices came down a bit near the middle of 2015. It's no coincidence that this was also when SanDisk/Toshiba and Samsung announced their respective developments of 48-layer 3D NAND, a technology that would drastically raise the potential capacity of SSDs while equivalently lowering prices.
Now that we have the historical context, we can understand where we are with 3D NAND as we approach the middle of 2017. Just as predicted, SSD prices have dropped dramatically in the past couple years. Whereas you would have paid around $270 for a 500GB drive in 2015, you can get the same for a mere $170, sometimes even less. Due to the technological advancements of 3D NAND and competition within the industry, consumers can now take advantage of a nearly 40% drop in price after less than two years. Not only is it a fantastic time to consider upgrading to a solid state drive, but also manufacturers are currently researching 64-layer 3D NAND, promising to continue this higher capacity/lower cost trend for years to come.
Considering the current technology, which SSD does Gillware recommend for our April 2017 SSD review? We've decided to go with a consistent industry favorite that hits all our criteria and more, the Samsung 850 EVO.
Samsung 850 EVO Reliability
In terms of reliability, we need look no further than Samsung's product line as a whole. They have consistently put out reliable drives year after year with high ratings in Terabytes written (TBW) before sector degradation. This is mostly because Samsung owns every step of the process, meaning they are able to source high quality components for every aspect of their drives.
In layman's terms, SSD reliability is generally based on how much data you can write to it before your NAND flash memory begins to fail. If you're not sure why that's a thing, the reasons are based on the physics of the flash memory (so we won't get into it), but compared to other drives, Samsung has consistently made reliable products. This specific 500GB drive is rated for 150TBW before degradation. At 300x the entire drive capacity in writes, that is certainly reliable, at least in the consumer space. This means you must write at least 300x the entire capacity of the drive before your SSD will start to fail, something that most consumers won't have to worry about for many years (if ever).
Furthermore, while the first generation of the 850 EVO was made with 32-layer NAND, the current model is made with the newer 48-layer NAND and offers sizes up to 4TB. This would be troublesome in terms of reliability if it had come out recently and still had some bugs, however the 48-layer model has been out for about a year now and Samsung has had ample time to iron out any issues or bugs that users may have encountered right after it launched.
Data Recovery Software to recover
lost or deleted data on Windows
If you've lost or deleted any crucial files or folders from your PC, hard disk drive, or USB drive and need to recover it instantly, try our recommended data recovery tool.
Retrieve deleted or lost documents, videos, email files, photos, and more
Restore data from PCs, laptops, HDDs, SSDs, USB drives, etc.
Recover data lost due to deletion, formatting, or corruption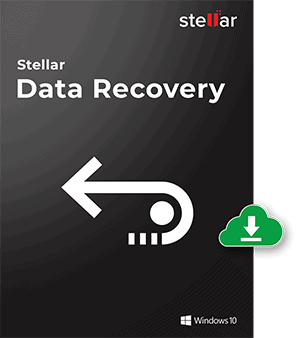 Samsung 850 EVO Warranty
When looking at a warranty, users need to consider more than just the length of time. One of these considerations is the financial strength of the producer, which helps ensure the organization will be around to fulfill warranty requests. With an organization as strong as Samsung, there's no concern here. If, for example, you were considering buying an OCZ SSD in 2013, this would have put all thought of fulfilling a warranty right out the window, as OCZ was struggling massively and has since been acquired by Toshiba. That's just one example of the constantly changing storage industry and provides good evidence as to why this should be an important thing to consider when looking at warranties.
Another consideration is the ease of RMA, or return merchandise authorization. This is the process of requesting and fulfilling a warranty. In Samsung's case, most Samsung SSD owners strongly recommend skipping the online RMA process and calling your local region's Samsung customer service number. Evidently, the online process leaves much to be desired (in many cases, users state it simply doesn't work), but if you get someone on the phone, your RMA process goes smoothly and swiftly. Competitors like Crucial and Intel are historically good with RMA as well.
Now when it comes to numbers, Samsung's warranty period is fantastic. The 500GB Samsung 850 EVO comes with a Limited 5-year warranty. For 5 years or up to 150TBW, they will replace or refund your drive for anything that can be perceived as a manufacturing/quality defect. Compare this with the 3-year warranty on the Crucial MX300 and it's clear that Samsung has an edge here.
Samsung 850 EVO Security
As an organization that works with other people's data every day, we are pretty obsessed with security. Fortunately, the 850 EVO is a self-encrypting drive (SED) and comes with AES 256-bit encryption. This keeps your data secure from any external threats and ensures that it cannot be physically bypassed, as the encryption is in the controller itself. If you would like, you can read more in one of our case studies about just how secure AES 256-bit encryption is.
As a data recovery company, self-encrypting drives can often pose a problem for us since as mentioned, it's impossible to get around the encryption. For this reason, we also recommend that all our clients maintain backups of their data, preferably through an automatic, offsite, secure backup service.
Samsung 850 EVO Ease of Setup
The drive also comes with a free download of the Samsung Data Migration and Magician software. The data migration portion of the software makes it easier to clone the contents of your previous drive so you don't have to worry about the logistics behind making a backup and getting your new SSD up and running. It allows users to clone only the files they need on their new drive and exclude all others, a necessary feature for users moving from a large HDD to a smaller SSD. By including this software with the drive, Samsung saves their customers tons of potential hassle, something that is especially helpful for the less technologically-inclined.
In addition to the cloning provided by the data migration software, the magician portion allows users some customization options before they begin using their drive. This includes great features like OS optimization to ensure maximum compatibility with their new Samsung drive, user profile options to suit the user's individual needs (optimizing how the drive works, opting for either performance, capacity, or reliability), and features for down the road, including secure erase. The ability to secure erase your drive using Samsung Magician software could even be considered another strength on the side of security.
In all, the cloning shouldn't take longer than an hour (likely much less) and the magician software is just an option, so users can be up and running in no time at all with minimal hassle.
Final Thoughts – April 2017 SSD Review
The Samsung 850 EVO is a great choice for anyone outside of the enterprise space that wants a solid state drive, whether as a first SSD or as an upgrade for an outdated drive. Whatever the case, this drive leads in performance for its price category and offers unmatched reliability with a time-tested brand and a 5-year warranty. We recommend getting the 500GB model as an all-around solution for anyone without exceptional performance requirements, but if that's the case, then you probably want to go with a different drive anyway. There are also different sizes and form factors to suit any individual's needs. The drive also offers AES 256-bit encryption and ensures the security of the data stored on the drive, something that should always be taken into consideration when shopping for new hardware.
If you would like to purchase the Samsung 850 EVO or read a little more about it, you can find it on Amazon here.