Western Digital Recovery: Unknown Device
You might think that your hard drive is most at risk of being dropped when it's inside a portable external casing, or inside a laptop. Hard drives in desktops, you might think, should be relatively immune. And you would be right. But of course, that doesn't rule out such an event ever occurring. The client in this Western Digital recovery case study lost the data on their desktop PC's Western Digital hard drive when the desktop PC tower suddenly went from vertical to horizontal very quickly.
Western Digital Recovery Case Study: Unknown Device
Drive Model: Western Digital WD5000AAKX-08ERMA0
Drive Capacity: 500 GB
Operating/File System: Windows NTFS
Data Loss Situation: Accidentally knocked over PC tower. Western Digital hard drive does not make any abnormal noises. But it shows up in the Device Manager as 'Unknown device' when plugged into another computer.
Type of Data Recovered: Documents, photos
Binary Read: 31.7%
Gillware Data Recovery Case Rating: 7
Once the PC tower was returned to its normal vertical position, it wouldn't boot up. The client was faced with a black screen and a "boot device missing" error message. Removing the hard drive and plugging it into a different computer proved equally disheartening. While the drive seemed not to make any unusual noises, it did behave oddly. Under Windows' Device Manager, it appeared as an "unknown device".
The client couldn't access any of the data on the hard drive, even with data recovery software tools. To retrieve their files, they brought their broken hard drive to the Western Digital recovery experts here at Gillware Data Recovery.
Western Digital Recovery in Gillware's Clean Room Lab
Our cleanroom engineers' evaluation of this failed Western Digital hard drive showed that the drive was in rough shape. Although the drive hadn't been making any clicking or grinding noises, its read/write heads and hard disk platters had still sustained heavy damage. The heads were mangled and the platters were scratched. This hard drive would require some extensive work in our clean room data recovery lab before we could recover even a single bit of data from it.
The first order of business was to burnish the hard disk platters. These platters held all of the client's data on a thin layer of magnetic substrate. Scratches damage that substrate, deeply gouging the surfaces and reducing sectors of data to dust.
Nothing short of turning back time itself can save the sectors wiped out by platter scratches. But the bigger threat comes from the dust left in the wake of these scratches. The dust settles on the platters, turning a normally-smooth surface for the read/write heads to glide over into an impassable obstacle course.
If we don't do something about that dust, any replacement set of heads we try in the drive would simply crash into these dust particles and explode into a ball of flaming debris (well, okay, not really). But using specially-designed burnishing equipment, our data recovery engineers can clean off that dust and give the heads a smooth—and safe—surface to glide over.
Data Recovery Software to recover
lost or deleted data on Windows
If you've lost or deleted any crucial files or folders from your PC, hard disk drive, or USB drive and need to recover it instantly, try our recommended data recovery tool.
Retrieve deleted or lost documents, videos, email files, photos, and more
Restore data from PCs, laptops, HDDs, SSDs, USB drives, etc.
Recover data lost due to deletion, formatting, or corruption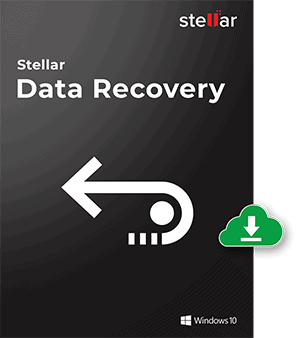 Why Even Clean Room Data Recovery Is a Race Against Time
After the first round of repairs, it became clear that this Western Digital recovery case would require more than just one run through our data recovery lab. Hard drives are very picky. They don't take kindly to having other hard drives' parts shoved inside them. Even the most compatible replacement parts won't play nicely with the rest of the drive. As a result, a repaired hard drive's condition will gradually degrade until its data becomes unrecoverable. This happens even in a clean room lab, one of the safest places for a failed hard drive. The clean room environment, however, does give the hard drive much better chances at lasting long enough for a skilled engineer to actually retrieve valuable data from it.
The more times an engineer has to replace a hard drive's parts, the shorter the drive's artificially-augmented lifespan becomes. Each repair attempt made makes any subsequent repair attempt less fruitful. But when data recovery is the name of the game, our engineers have to keep going until we've gotten every last bit we can get.
Western Digital Recovery Results
After multiple trips to our clean room data recovery lab for read/write heads replacements, hard disk platter burnishing, and other repairs, our data recovery engineers recovered everything they could from this Western Digital hard drive. Unfortunately, due to the damage to the platters, too much of the hard drive's used area had suffered irreversible damage. With 31.7% of the sectors on the platters read, our engineers could read 99.9% of the drive's file definitions. We fully recovered 76% of the client's files and partially recovered many more of their files.
Fortunately, though, we'd not only met, but exceeded the goals of this Western Digital data recovery case. For every case that enters our lab, we work with our client to determine what "success" looks like. For this case, our client would consider the case a success were we to fully recover 90% or more of their lost documents and photos.
With the help of Gillware's data recovery software platform, our engineers could strategically target our client's important documents and photos. We could recover 93% of their critical documents and 91% of their photos before the drive's condition degraded to the point of no return. This Western Digital recovery case was a success; we ranked it a 7 on our ten-point scale.