Our client in this data recovery case came to us for help with HP hard drive recovery. They had been having some difficulties with their HP desktop PC, which would no longer boot. When turned on, although the fans would come to life, nothing would show up on the monitor—not even the HP logo. A long diagnostic process eventually pinned the blame on the computer's RAM sticks. Our client then pulled out the drive's hard disk drive and brought it to a computer repair shop to have its valuable data pulled off. There they found that the technician couldn't access any of the data on the hard drive.
As the saying goes, it never rains, but it pours. At this point, the client had a computer that, according to HP, needed its RAM replaced, and also a hard disk drive that, according to the computer repair guys, wouldn't boot up. It was an unfair digital double-whammy, but such is life. (At least our client was fortunate that this time, bad things did not come in threes.) Fortunately for our client, help was on the way. The HP hard drive recovery experts here at Gillware were ready and willing to do our part to make things right for them again.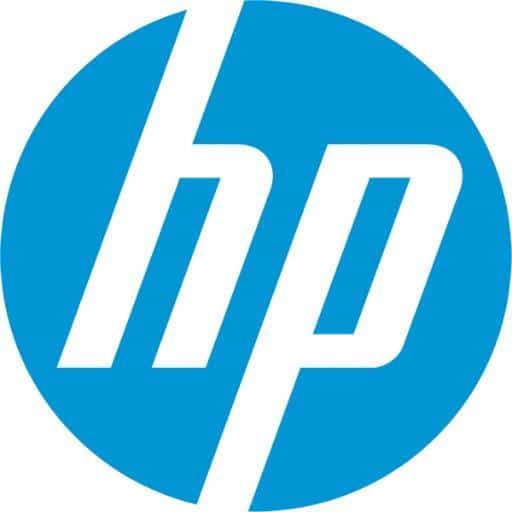 ---
HP Hard Drive Recovery Case Study: The Usual Suspects
Drive Model: Seagate ST2000DM001
Drive Capacity: 2 TB
Operating/File System: Windows NTFS
Data Loss Situation: Computer wouldn't boot to BIOS screen. User talked to HP troubleshooting over the phone and they diagnosed the problem as bad RAM. User took the hard drive out and brought it to a local computer repair shop, but they could not access the drive.
Type of Data Recovered: Photos, videos, Quicken documents
Binary Read: 21.4%
Gillware Data Recovery Case Rating: 9
---
The Usual Suspects of PC Failure
When your computer stops working, you have a veritable police lineup of potential culprits right there in your PC. Picking them out takes some sleuthing, some working out of various context clues, and tedious diagnostics. All the while, of course, you're wondering if all of your important documents, your family photos, your music library, and any other assorted projects you've kept on your computer are still safe. For those of us who store huge portions of our lives on our computers, it's a gut-wrenching feeling.
When our client talked to HP, the technicians over the phone used context clues related to the client's situation (as they described it) to diagnose the issue. The fact that the client's HP PC never progressed beyond a black screen and didn't even show the HP logo hinted that there could be something wrong with the motherboard, or at least preventing it from working.
The splash screen that appears right away when you turn your computer on is the BIOS screen. The BIOS doesn't live on your hard drive, but rather on your motherboard. If it won't appear, the culprit is either the motherboard, or a piece of hardware connected to it. The HP technician had our client remove and individually test both RAM sticks, one at a time. When this did not revive the computer, the technician concluded that faulty RAM must be preventing the motherboard from working.
Still, even diagnoses made using all available evidence can prove misleading—or, at least, only show a part of the bigger picture. In this case, all the context clues pointing toward the computer's RAM did not reveal the fact that the hard disk drive, as well, had failed. It took a computer repair technician, who discovered that the hard drive wouldn't show up in a Windows or Linux machine when plugged in, to figure that out.
HP Hard Drive Recovery Results
Our HP hard drive recovery specialists took this hard drive into our cleanroom for inspection and evaluation. We've had plenty of experience with HP data recovery cases, and this one wasn't a particularly unusual one. The problem with our client's hard disk drive lay in its firmware, which is akin to the operating system of a computer. Hard drive firmware regulates the behavior of the drive. When it develops a glitch and becomes corrupted, it can kill the hard drive.
Hard drive firmware is so delicate and complex that manufacturers don't want anyone touching it. That part of the hard drive is very effectively walled off from just about everybody. Or at least, everybody except for data recovery professionals (like us) with special tools to access and modify the hard disk firmware zones. Our HP hard drive recovery work would have to go to one of our data recovery specialists with intimate understanding of hard disk firmware, honed over years of hands-on experience.
With the firmware bug fixed, our engineers could fully restore all of the lost files on the client's hard drive. We ranked this HP hard drive recovery case a perfect 10 on our ten-point rating scale.