Seagate ST3750330AS 750 GB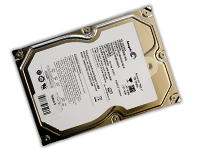 After a successful replacement of one of the read/write heads we were able to recover all of the data that Mainsail Printing & Graphics in Savannah, Georgia was looking for.
Rob King, writes:
I am a graphic designer and Gillware saved my business. I just received my hard drive from Gillware and it is flawless! 100% of my data was recovered. The price was half of what others wanted and the turnaround was faster too!

My business relies on this data, so waiting a month was simply not an option. The entire process with Gillware took just over 1 business week, which includes shipping, and was very much worth the price. Thanks again, guys. You rock!
Thanks Rob, happy we could help!