Windows 10 October 2018 Update Deleted Your Files — What Do You Do?
Last week, Microsoft released a doozy of an update for Windows 10, and many users who were first to install the patch quickly discovered that the Windows 10 October 2018 Version 1809 update wasn't functioning quite as intended–unless the intent for Microsoft had been to do some seasonally-inappropriate spring cleaning to their customers' computers.
Not everybody suffered these adverse effects, but many who allowed the automatic update to go ahead discovered upon rebooting their PC that a huge chunk–or even all–of their documents, photos, music, and other personal files had vanished.
The Windows 10 October 2018 update appears to have deleted files from users' Documents folders and other libraries. Users who did not use Microsoft's OneDrive cloud file storage service seemed to be most likely to suffer data loss due to the update. Microsoft has claimed it can recover files lost due to the Windows 10 October 2018 update, but its advice seems to consist mainly of instructing users to run System Restore and roll back the update. Few users who've taken this advice have actually gotten their deleted files back using this method. Thankfully, Microsoft has pulled the update and will redistribute it after fixing this error, so if you haven't installed it yet, you have nothing to worry about. But if you're one of the unlucky victims of the latest Windows update, don't despair. Microsoft might not be able to help you, but Gillware can.
Data Recovery Software to recover
lost or deleted data on Windows
If you've lost or deleted any crucial files or folders from your PC, hard disk drive, or USB drive and need to recover it instantly, try our recommended data recovery tool.
Retrieve deleted or lost documents, videos, email files, photos, and more
Restore data from PCs, laptops, HDDs, SSDs, USB drives, etc.
Recover data lost due to deletion, formatting, or corruption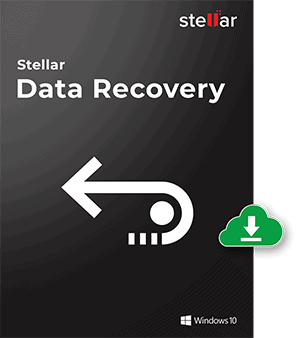 How Can Gillware Recover Files from the Windows 10 Update?
The most recent Windows update may have plunged your data into a digital abyss, but that doesn't mean it's gone forever. And while Microsoft support might be less-than-helpful when it comes to getting your data back, we here at Gillware can do a lot more for you.
At Gillware, our technicians recover deleted files all the time. The data recovery software tools our experts use are far more powerful than any data recovery software you can buy or download for free, and with our extremely well-trained specialists manning the controls, we can dredge up deleted data from the depths of your PC's hard drive even when no one else can.
All of our data recovery work gets done inside our lab in Madison, Wisconsin. Every single step we take in the data recovery process is designed to make sure your data is handled in the safest and most secure way possible, and every step in our process is financially-risk-free and carries no upfront costs.
We provide our customers with prepaid UPS shipping labels to cover the price of shipping, our in-lab evaluations don't cost a dime, and we don't charge you for any of the work we do unless we recover what's important to you at a price that makes sense.
How to Stop the Windows 10 October Update?
If you feel leery about Microsoft's propensity to force updates on their customers' computers, especially after a debacle like this, that's understandable. A lot of people have not been happy about the way Windows 10 handles automatic updates since the OS's first appearance, and the Windows 10 October 2018 update does not exactly instill any confidence in that process. After all, sometimes you're just paranoid, and sometimes, there really is someone out to get you.
Here's how to disable automatic Windows 10 updates:
Click on the Windows symbol in the corner of your taskbar
Type "administrative tools" and open it
Click on "Services"
Scroll down and click on "Windows Update"
Click on the "Startup Type" field and select "Manual" (if you only want to check for updates when you want to) or "Disabled" (if you want to stop Windows from checking for updates altogether)
If the field is grayed out and you cannot access it, contact your admin for help
Here's how to stop a Windows 10 update in progress:
After Windows has automatically downloaded the install package for the latest update, it will prompt you to choose when to install it (basically, your choices amount to "now" or "soon"). Choose an option that gives you some time before the update begins to install itself and follow these steps:
Like before, click on the Windows symbol in the corner of your taskbar
Type "administrative tools" and open it
Click on "Services"
Scroll down and click on "Windows Update"
Select "Stop"
Please note that many updates are designed to provide useful quality-of-life adjustments and patch security holes that can be used by cybercriminals against you, so disabling Windows 10 updates does carry some degree of risk. However, an update can harm your PC experience by adding unwanted features or removing something you liked, even when it doesn't carry the risk of accidentally deleting your files or doing other heinous things to your computer. So you're stuck with quite a catch-22.
Needless to say, the way Microsoft foists updates on users, some of which cause more problems than they solve, has not endeared itself to many people. And after the past week, trust in Microsoft isn't likely to rise anytime soon.
If you must disable automatic updates, make sure to do your due diligence and install them manually after you've confirmed that the update isn't likely to harm your PC.
How to Protect Yourself from Windows Update Data Loss
The Windows 10 October 2018 update isn't the first update from Microsoft to inadvertently damage peoples' computers and wipe out important data. And it probably won't be the last.
Make sure to keep your data backed up so that if anything happens, you can restore it. You can use OneDrive to automatically back up your files on Microsoft's cloud storage platform or do the same with Google Drive. If you have dozens or hundreds of gigabytes of files to back up, external hard drives with several terabytes of data storage capacity are cheap and data backup software is plentiful.
Sometimes, though, despite all your preparations and despite your best efforts, your PC might find some way to toss out your important files. Thankfully, you've got our data recovery services to turn to when the worst happens.