Cody, a tablet data recovery specialist here at Gillware, found that a failure of the SSD controller was preventing us from accessing the SSD through an external recovery environment. From prior experience with Surface Pro tablets, Cody was prepared to deal with one of two possible tablet data recovery situations. Either the SSD's firmware needed fixing, or there was a short somewhere on the circuit board of the PCIe SSD.
In some situations, making these repairs requires Cody to completely dismantle the tablet. Unfortunately, dismantling the tablet to get at the SSD would render the tablet utterly unusable, as it would require destroying the LCD screen. This used to be a more common procedure. However, thanks to new developments in our lab, Cody can salvage data from tablets suffering from these sorts of problems without fully dismantling them.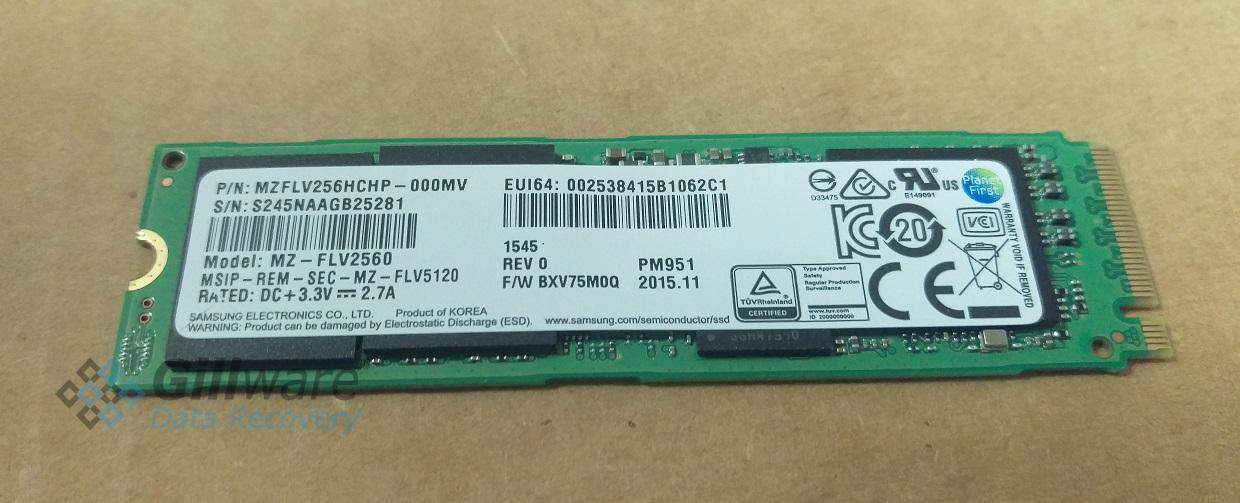 The PCI SSD our tablet data recovery expert needed to fix to solve our client's Microsoft Surface Pro 4 boot loop issue.
Surface Pro 4 Tablet Data Recovery Results
With the client's consent, Cody dismantled the Surface Pro 4 tablet and got to work. Once he'd fixed the SSD's firmware issue, he could salvage all of the client's critical data. We rated this tablet data recovery case a 10 on our ten-point case rating scale.