Data Recovery Tampa, Florida
From east coast to west coast, from sea to shining sea, from tip to toe, Gillware Data Recovery serves the entire United States from our data recovery lab in Madison, Wisconsin. We don't let distance get in the way of our world-class data recovery services. We even offer our services to cities such as Tampa, Florida. With free inbound shipping, financially risk-free data recovery services, and affordable data recovery prices, Gillware is by leaps and bounds the best choice to meet your data recovery Tampa needs.
Gillware Data Recovery can recover data from storage devices with high success rates. Whether your failure is logical, such as file deletion or corruption or an accidental reformat or system restore, or physical, such as a dropped external drive or a bent thumb drive, Gillware has the tools and expertise to help you out.
Data Recovery Tampa, Florida
Gillware's data recovery experts excel at data recovery from all sorts of storage devices. Hard drives are our specialty. Our data recovery lab sees well over one hundred failed hard drives on a weekly basis, many of which need to be opened up to be repaired. A hard drive's internal components are extremely delicate and sensitive, and opening one without the proper tools and training or outside of the proper environment can result in irreversible data loss. Our cleanroom workstations are independently audited four times a year to make sure we are repairing our data recovery Tampa clients' hard drives in a contaminant-free environment.
Our data recovery engineers are also experts at recovering data from SSDs, RAID servers, and virtual environments.
My customers depend on me to provide data recovery when things go wrong. Often enough, things go wrong; in spite of my efforts to encourage customers to backup their data. I found Gillware a few years ago and have never looked back. They are the ONLY company I would trust with my customers data recovery needs. Gillware recently did another fantastic job for a customer; recovering all data from a hard crash. Thank you, Gillware!
Steven Alexander
Owner at Technical Resource Management Co.
Brandon, FL
When you have a data recovery situation, you need the best and that is why Gillware came highly recommended to me recently. I had a malfunction with my raid array and had to send it in for inspection. Gillware Data Recovery was able to save years of valuable photographs, as well as many media files. They are the consummate pros with regard to data recovery and customer satisfaction at all levels. I highly recommend Gillware for any hard drive data recovery issues.
Joe Gaudet
Owner at G2 Digital Media
Pinellas Park, FL
Affordable, World-Class Data Recovery Tampa Services
Gillware Data Recovery's services are, on average, 40-50% cheaper than our competitors. But these lower prices don't mean our data recovery Tampa clients receive lower-quality services. Gillware is one of the best consumer data recovery labs in the world. With state-of-the-art platter burnishing equipment and specialized fault-tolerant forensic imaging tools, Gillware can salvage data from failed hard drives after other labs have thrown in the towel.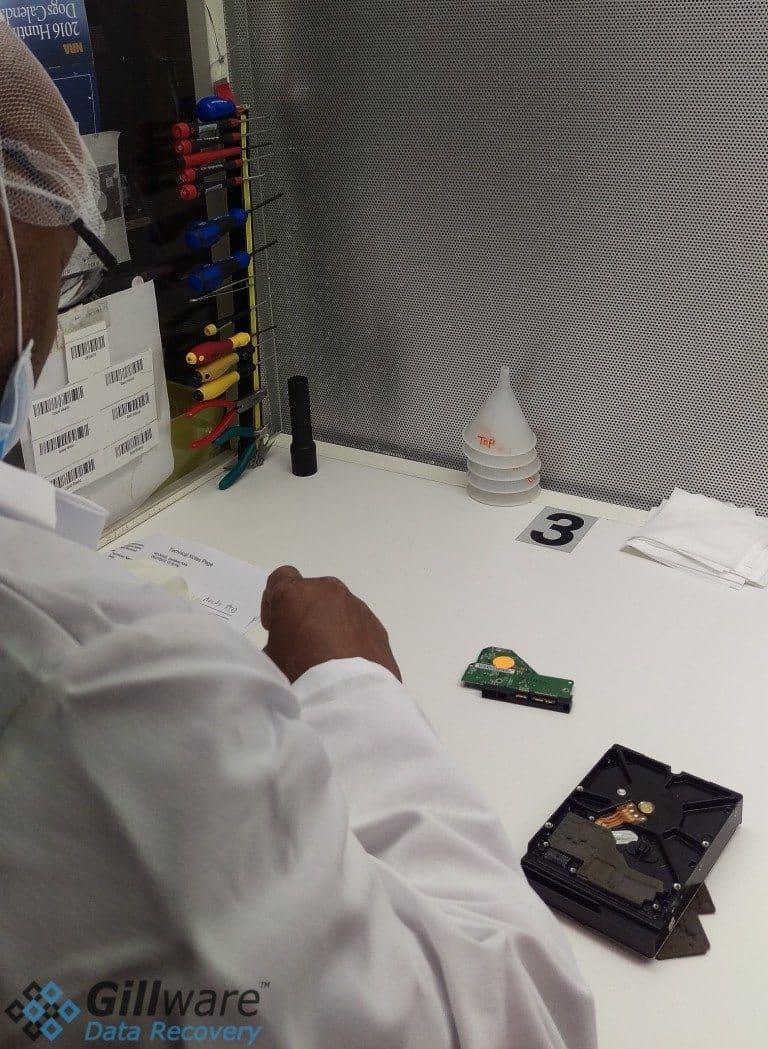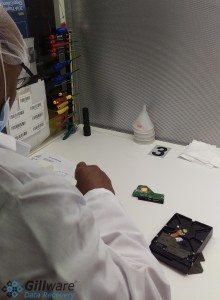 Gillware has partnered with solid state device manufacturers, helping us make leaps and bounds in the field of SSD data recovery. Our computer scientists have developed groundbreaking methods for recovering data from flash memory storage devices, mobile phones, and virtual environments such as Hyper-V and ESXi virtual machines. Our data recovery experts have solved and successfully restored data from thousands
of failed RAID arrays from servers, SANs, and NAS devices over the past twelve years.
At Gillware Data Recovery, it's not enough that our data recovery Tampa services are merely affordable. Our data recovery services are financially risk-free as well. We here at Gillware Data Recovery have stuck to our guiding "no data, no charge" principle since we opened our doors in 2004. We cover the cost of inbound shipping for our data recovery Tampa clients with prepaid UPS shipping labels. The initial evaluations of our clients' failed storage devices are always free. We only go ahead with our recovery efforts upon client approval of our engineers' price quote. And our clients only pay us for our services after we've successfully recovered their critical data.
Even our expedited emergency services, which are generally three to four times faster than our standard data recovery services, operate under our "no data, no charge" principle. No matter what, our data recovery Tampa clients are only ever charged for successful data recovery efforts.
Contact Gillware Today for Your Data Recovery Needs
If you are faced with data loss, you need look no further. Gillware Data Recovery is the best choice for your data recovery needs. Our data recovery Tampa client advisers are more than happy to help you set up a case on our website and send your failed device to our lab.
Why choose Gillware for Data Recovery Tampa Services?
Gillware's data recovery services are affordably priced, technologically innovative and completely secure.
Technology
Best-in-class engineering and software development staff
Gillware employs a full time staff of electrical engineers, mechanical engineers, computer scientists and software developers to handle the most complex data recovery situations and data solutions
Strategic partnerships with leading technology companies
Gillware is proud to be a recommended provider for Dell, Western Digital and other major hardware and software vendors. These partnerships allow us to gain unique insight into recovering from these devices.
RAID Array / NAS / SAN data recovery
Using advanced engineering techniques, we can recover data from large capacity, enterprise grade storage devices such as RAID arrays, network attached storage (NAS) devices and storage area network (SAN) devices.
Virtual machine data recovery
Thanks to special engineering and programming efforts, Gillware is able to recover data from virtualized environments with a high degree of success.
Security/Privacy
SOC 2 Type II audited
Gillware has been security audited to ensure data safety, meaning all our facilities, networks, policies and practices have been independently reviewed and determined as completely secure.
Facility and staff
Gillware's facilities meet the SOC 2 Type II audit requirements for security to prevent entry by unauthorized personnel. All staff are pre-screened, background checked and fully instructed in the security protocol of the company.
We are a GSA contract holder.
We meet the criteria to be approved for use by government agencies
GSA Contract No.: GS-35F-0547W
HIPAA compliant
Our entire data recovery process can be handled to meet HIPAA requirements for encryption, transfer and protection of e-PHI.
Pricing
No obligation, no up-front fees, free inbound shipping and no-cost evaluations.
Gillware's data recovery process is 100% financially risk free. We only charge if the data you want is successfully recovered.
Our pricing is 40-50% less than our competition.
By using cutting edge engineering techniques, we are able to control costs and keep data recovery prices low.
Instant online estimates.
By providing us with some basic information about your case, we can give you an idea of how much it will cost before you proceed with the recovery.
We only charge for successful data recovery efforts.
We work with you to define clear data recovery goals for our technicians, and only charge you upon successfully meeting these goals and recovering the data that is most important to you.
Gillware is trusted, reviewed and certified
Gillware has the seal of approval from a number of different independent review organizations, including SOC 2 Type II audit status, so our customers can be sure they're getting the best data recovery service possible.
Gillware is a proud member of IDEMA and the Apple Consultants Network.