---
Data Recovery Services by Gillware

Gillware offers personable, professional, and completely financially risk-free data recovery services.
Free Inbound Shipping - Free Evaluation
---
---
---
Data Recovery Clients
---
Over the past 15 years, Gillware has solved over 100,000 in-lab data recovery cases. There's no data-loss situation our engineers cannot handle.
Data Recovery Professionals
---
Gillware is comprised of an extensive team of electrical engineers, computer scientists, mechanical engineers, client advisers, and customer-service specialists. Our entire team is based in our Madison, WI, office and provides recovery services all over the world.
ISO-5 Class 100 Clean Room Environments
---
Gillware's ISO-5 Class 100 cleanroom environments ensure the best chance of success during invasive recovery procedures. Never try to recover data from a hard drive outside a dust-free environment.
IT Companies Recommend Gillware
---
Our network of IT professionals who recommend their clients to Gillware for data recovery services is always growing. We work with our partners to provide the best service possible to their clients.
---
Complete Gillware's recovery case submission form to receive an instant price estimate and further instructions on sending your device to Gillware's recovery lab:
---
Gillware's Data Recovery Services, Digital Forensics Services, and eDiscovery Services
---
---
Why Choose Gillware for Data Recovery Services?
---
We Only Charge for Successful Data Recovery Efforts

We work with you to define clear recovery goals for our technicians, and only charge you upon successfully meeting these goals and recovering the data that is most important to you.

Instant Online Estimates

By providing us with some basic information about your case, we can give you an idea of how much it will cost before you proceed with the recovery.

Our Pricing is 40-50% Less Than our Competition

By using cutting edge engineering techniques, we are able to control costs and keep the prices for our data retrieval services low.

No Obligation, No Up-Front Fees, Free Inbound Shipping and No-Cost Evaluations

Our services are 100% financially risk-free. We charge no evaluation fees, offer free shipping labels for inbound cases, and only charge if the data you want is successfully recovered.

HIPAA Compliant

Our entire recovery process can be handled to meet HIPAA requirements for encryption, transfer and protection of e-PHI.

Facility and Staff

Gillware's facilities meet the SOC 2 Type II audit requirements for security to prevent entry by unauthorized personnel. All staff are pre-screened, background checked and fully instructed in the security protocol of the company.

We are a GSA Contract Holder

We meet the criteria to be approved for use by government agencies..

SOC 2 Type II Audited

Gillware has been security audited to ensure data safety, meaning all our facilities, networks, policies and practices have been independently reviewed and determined as completely secure.

Virtual Machine Recovery

Thanks to special engineering and programming efforts, Gillware is able to recover data from virtualized environments with a high degree of success.

Strategic Partnerships with Leading Technology Companies

Gillware is proud to be a recommended provider for Dell, Western Digital and other major hardware and software vendors. These partnerships allow us to gain unique insight into recovering from these devices.

Low Cost Data Recovery

Professional data recovery is a very specialized service. At Gillware, we use our streamlined process, proprietary recovery software and hardware, and our experienced recovery professionals to get your data back as quickly and cost effectively as we possible can. Call us or click Submit a Case below to get started and get a no obligation quote

Emergency Data Recovery

Gillware Data Recovery's priority and advantage recovery service options can get your data back as soon as possible. Our engineers will work 24/7 any day of the week to get your data back to you as soon as possible. We understand the damages being without your data can cause, and we are here to help you get it back as soon as possible. Click Submit a Case below to get started immediately.

Server and RAID Data Recovery

Whether you're a small business owner or a corporate IT director, the RAID and server recovery experts at Gillware can put their years of in-depth knowledge to work and help you recover from crippling data loss.

Trusted, Recommended, Reviewed

Gillware offers professional, world-class hard drive data recovery services. We come recommended from vendors including Dell, Western Digital, and VMWare, along with over 5,000 computer repair and IT professionals across the US.

RAID Array / NAS / SAN data recovery experts

Using advanced engineering techniques, we can recover data from large capacity, enterprise grade storage devices such as RAID arrays, network attached storage (NAS) devices and storage area network (SAN) devices.

Best-In-Class Engineering and Software Development Staff

Gillware employs a fulltime staff of electrical engineers, mechanical engineers, computer scientists and software developers to handle the most complex data loss situations and come up with new and innovative solutions to these problems
---
---
Gillware's data recovery services are trusted, reviewed and certified
Gillware has the seal of approval from a number of different independent review organizations, including SOC 2 Type II audit status, so our customers can be sure they're getting the best service possible. Gillware is a proud member of IDEMA and the Apple Consultants Network.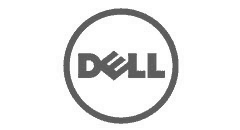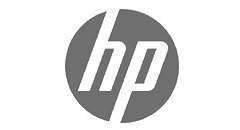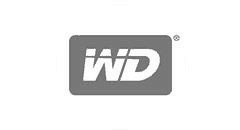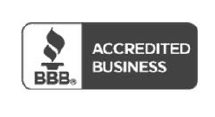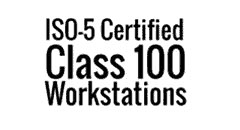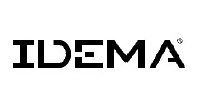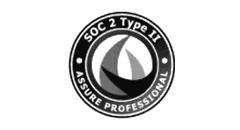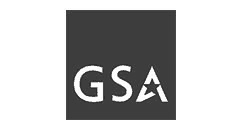 With a customer-friendly process, sensible pricing, and world-class facilities, you can trust Gillware to provide professional and secure data retrieval services whether you're a home user, a small business owner, or the head of a corporate IT department. We perform recovery for hard disk drives, USB thumb drives and jump drives, SSDs and other flash media, NAS devices, servers, SAN devices, as well as most mobile devices.