Data Recovery Services at Gillware
Gillware is passionate about getting your data back. For two decades we have been at the forefront of the fight against data loss. Since 2004 we've successfully recovered data from well over 100,000 storage devices. We have the best equipment and the best home-grown recovery software. Our processes are well-defined and have stood the test of time. More importantly, we have the seasoned recovery engineers with a combined 200,000 hours of professional data recovery experience. Gillware is the best value in data recovery services with leading edge technology at competitive pricing. We look forward to assisting you in getting your critical data back.

Hard Drive
Data Recovery
We are the worldwide leader in damaged hard drive recovery. Since 2004 we have successfully recovered data from over 100,000 broken hard disks. We are able to recover data from hard drives displaying a number of different symptoms, including beeping and clicking.

Flash
Data Recovery
We lead the world in advanced flash recovery. We are the experts to turn to for broken thumb sticks, SD cards that had photos deleted, or solid state drives (SSD) that fail to detect in BIOS. We are here to assist with all your flash data recovery needs.

Virtual Server
Data Recovery
We have seen and done it all with virtual server recovery. Whether your SAN crashed, or someone deleted your ISCSI target files or LUNs, we can get your virtual machines back. We are VMFS experts and are recommended directly by VMWare.

RAID
Data Recovery
Whether it be a NAS device or an enterprise-class server crashed, our RAID recovery engineers are able to recover your data, even from the most severely damaged storage arrays. Not a day goes by that we don't recover data from RAID-5 arrays with multiple drive failures.

Emergency Data Recovery
With our emergency service tier, our clients get preferential treatment in our case queues to make sure our engineers recover your data as quickly as possible. Our recovery staff will work nights and weekends to get the job done rapidly when time is of the essence.

What Does Data Recovery Cost?
It is difficult to provide an accurate price estimate for data recovery services without speaking with an experienced staff member. There are many factors to consider: type of device, data loss scenario, any physical or electrical damage to the equipment, and the speed our clients require. Click the link below to learn more about the various costs of data recovery.
A cut above the rest
---
We're not your average data recovery company.
Here are some of our favorite reasons why.
Our Commitment
We are relentless in our pursuit of advanced recovery technology. We create our own in-house hardware and software to deal with the most difficult data recovery situations. Some of our biggest partners are other data recovery labs, who refer clients to us in the most complex and dire situations.

Our Team
They say it takes 10,000 hours to become in an expert in a field. Our data recovery engineers have a combined 200,000 hours of data recovery experience. We employ legitimate computer scientists, electrical engineers and mechanical engineers. We recover data with science, experience, and passion.

Our Approach
We are always evolving. Day in and day out we look for new methods, new clues, and new procedures to provide top-notch data recovery services. Our clients in the continental US start with a complimentary inbound shipment via UPS and complimentary evaluation. We take pride in recovering your data at a competitive price.

Our Clients
We are the luckiest. To us, our clients are far more than a case number. We understand how important your data is and do everything we can to get you back on track. Nothing gives us more pride than having helped thousands of businesses and consumers out of data disasters. There is real joy in assisting people out of these jams.

Our Referral Network
Over 2,000 managed service providers and computer repair facilities refer their clients to us when they need data recovered. Why? They know we are the best value in data recovery and we offer the best chance to recover the data at a competitive price. Large companies like Dell, Micro Center and VMWare directly refer clients to us as well.

Our Success Rates
We leverage our experience and unique, home-grown hardware and software to provide the highest success rates possible. We have spent millions of dollars to ensure we have the best specialty software and lab equipment to recover data at an optimal rate. This equipment not only drives our leading success rates but also our efficiency and competitive pricing. Real science makes things cheaper and better.

Our Clean Rooms
Our lab has world-class tools and environment for hard drive repair and logical device recovery. In our cleanroom, our engineers work at ISO 5 Class-100 certified modular cleanroom benches. Our unique burnishing equipment gives us legitimate chances when platters are scratched and damaged. We develop 100% unique tooling in house for performing micro surgeries on the most modern and high density hard disks.

Your Data Security
Keeping your data safe and secure is as important to us as recovering it in the first place. Your data will never be exposed to the internet. Our employees are background checked and trained to respect your privacy at all times. 99% of files can be quality assured using our in-house software, so humans don't need to do manual testing or inspection of files. Data is returned on encrypted drives, and our forensic copies of your data are verified destroyed one week after you receive your data from us.

Virtual Server
Data Recovery
VMware/ESXi Recovery
Deleted Virtual Machine
Hyper-V Data Recovery
Deleted LUNs
Our Partners

VMWare
VMWare recommends Gillware to their customers for their data recovery needs in virtual enterprise environments.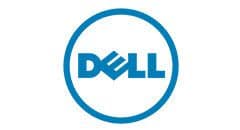 Dell
Gillware is the only data recovery company listed on Dell's website and works with support agents to provide both software recovery and in-lab recovery for Dell customers.