Digital Forensics for Samsung Galaxy S5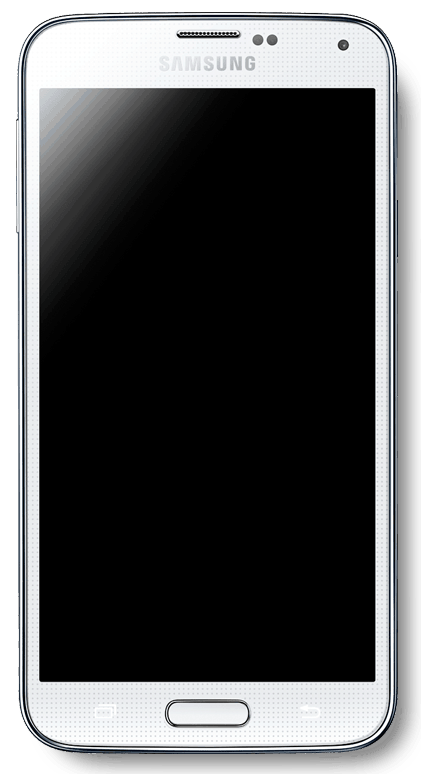 Samsung Galaxy S5 (source)Today, our cell phones carry a wealth of personal information. A skilled forensic investigator knows how to glean all sorts of tidbits from a smartphone. The data contained on any smartphone can provide crucial evidence for your investigation. At Gillware Digital Forensics, our forensic and data recovery specialists, led by industry expert Cindy Murphy, excel at forensic extraction from mobile phones of any brand and model, including the Samsung Galaxy S5. The evidence locked away in a cell phone can hold just the breakthrough your case needs. If you need Samsung Galaxy S5 forensics services, Gillware Digital Forensics is here for you.
Samsung Galaxy S5 Overview
As of the first quarter of 2016, Samsung's Galaxy and J-series smartphones comprised over 24% of the global market share—that's seven percent higher than the share commanded by the iPhone, and an order of magnitude higher than most competing Android smartphone manufacturers. If you're conducting an investigation and find a smartphone, there's a good chance it will be a Samsung model like the Galaxy S5.
The Samsung Galaxy S5 was unveiled in February 2014 and released that April and became the fastest-selling phone in Samsung's history, surpassing its predecessor, the Galaxy S4. Like the Galaxy S4, the Galaxy S5 uses one of two chipsets. One is the Samsung Exynos 5 Octa 5422 chipset. The other is the Qualcomm Snapdragon 801 MSM8974AC chipset.
Also like the Galaxy S4, the Exynos chipset contained a heterogeneous octa-core CPU made from two quad-core Cortex CPU clusters. One processor was more powerful than the other, and the phone could dynamically switch between the two as needed—using the more powerful core when high performance was required and the less powerful core when a longer battery life was needed. In the Galaxy S5, the Exynos chipset can also use both cores simultaneously, which could not be done with the Exynos chipset used in the S4.
Like other smartphones, the Samsung Galaxy S5 has several locations where it stores data. These locations include the SIM card and a NAND chip connected directly to the chipset. Most of the user's data and apps can be found on the phone's eMMC chip and removable microSD card, but important information for forensic analysis lives on every part of the phone that stores data.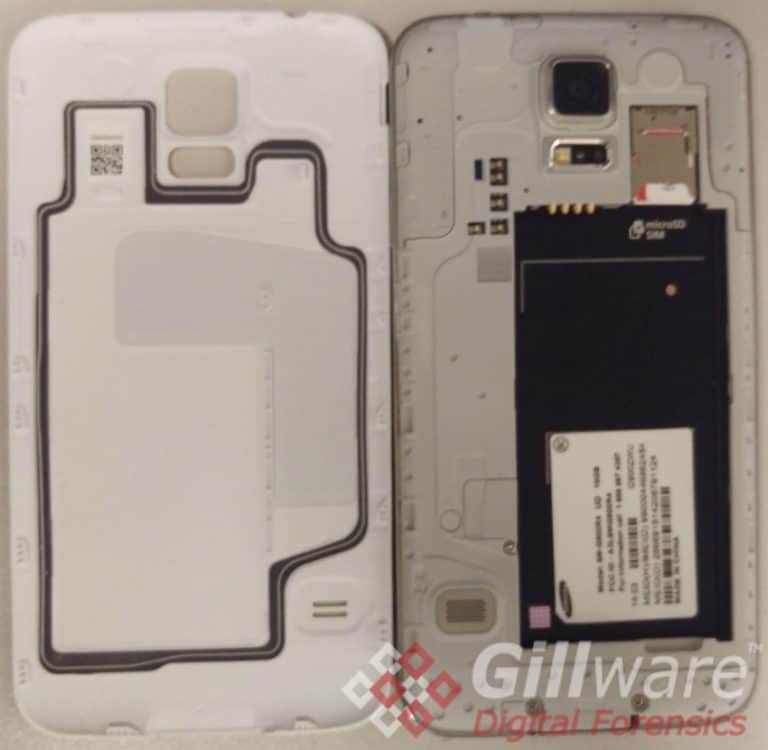 Samsung Galaxy S5 Forensics
One of the benefits, drawbacks, and potential headaches for mobile forensics investigators about Android phones is that each phone is just a bit different from its neighbor. Everything from what filesystem the phone uses to where the data the user creates goes differs slightly from model to model. And every new version of the Android operating system adds new features forensic analysts must contend with. Due to O/S fragmentation, any given collection of mobile phones can feature a wide variety of various Android O/S revisions.
The Samsung Galaxy S5 was originally shipped with Android 4.4.2 "KitKat", and could be upgraded to Android 5.0 "Lollipop" and Android 6.0 "Marshmallow". With each new revision, we see new features that can help or hinder forensic investigation. For example, Android 5.0 added opt-in full device encryption for the user's phone upon startup.
One feature of the new Android 6.0 that can provide an additional hurdle for mobile forensics is the network setting reset feature and the RAM manager. These features allow the user to manipulate some of the metadata on the device, such as RAM usage, paired WiFi and Bluetooth connections, and cellular data, that forensic investigators rely on in their investigations.
In Samsung Galaxy S5 forensics situations, the most challenging part is often accessing the phone and acquiring the data on the phone's storage media. But after clearing that hurdle, there is a lot of additional hard work to be done, especially with some of the new features introduced in Android 6.0. It takes a skilled and experienced forensic investigator to sift through the device's contents and paint a picture of how the phone has been used.
Gillware's Services for Samsung Galaxy S5 Forensics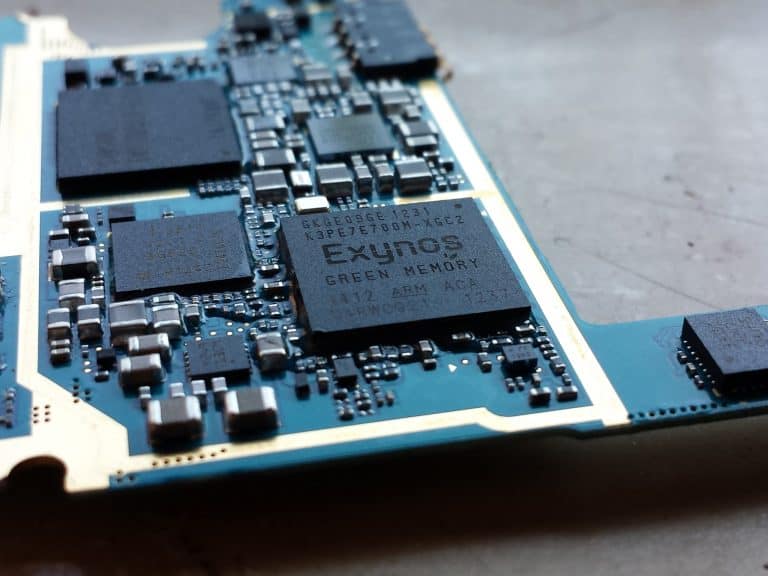 Leveraging the over 3 decades of law enforcement experience of our president Cindy Murphy, who spent 17 of her years in the field as a digital forensics expert for the Madison Police Department, Gillware Digital Forensics has the talent, techniques, and tools to meet your forensic needs.
Gillware Digital Forensics' skilled forensic investigators can assist you in every step of the Samsung Galaxy S5 forensics process. From our initial forensic assessment to our full forensic evaluation, including repair and recovery by our data recovery experts if needed, Gillware Digital Forensics can help you acquire the data you need.
Smartphone forensic investigation can answer a whole host of questions about its user—questions whose answers can prove indispensable for your investigation. A Samsung Galaxy S5 forensics analysis can tell you what apps the user had on their phone—including unwanted or potentially unwanted apps, such as malware, trackware, or spyware. Our forensic experts can tell you who the user called and whose calls they missed (and when those calls occurred), as well as recover deleted text messages.
Our engineers can acquire the data from a Samsung Galaxy S5 smartphone, even if software forensics toolkits fail you. Gillware's data recovery lab features some of the best and brightest minds in NAND flash memory data recovery. With the help of computer engineering experts who really understand the ins and outs of solid-state memory, complicated data acquisition techniques such as JTAG and chip-off acquisition are our specialty.
Samsung Galaxy S5 Forensic Data Recovery
Smartphones are fairly resilient, due in part to the lack of moving parts in their NAND flash memory storage devices. They can stand up to damage that would render a portable external hard drive or a laptop computer inoperable. The Samsung Galaxy S5, with its tough Gorilla Glass screen and IP67 certification for dust and water damage, is a tough cookie. It can resist water damage for up to thirty minutes under one meter of water pressure. But even it has a tolerance limit. With the help of our data recovery experts, Gillware Digital Forensics can assist you, even if the Galaxy S5 you need analyzed is broken or damaged.
The cell phones you find in your investigations, unfortunately, won't always be in the best shape. While a Galaxy S5 can survive being dropped or submerged with nary a scratch, it might not be so lucky after a long jaunt underwater, or a few seconds under the wheel of a car, or a few minutes in a fire. This is where our data recovery lab comes in.
When your phone is barely holding together—or in pieces—it takes mobile phone data recovery experts to move the forensic investigation forward. Our data recovery experts have recovered data from catastrophically damaged cell phones of just about every make and model, including the Samsung Galaxy S5. It can be difficult to recover data from the NAND and eMMC chips in a damaged Galaxy S5. Occasionally it requires sophisticated hands-on data reconstruction by Gillware Data Recovery's resident flash memory experts.
At Gillware Digital Forensics, our Samsung Galaxy S5 forensics experts are ready to help you with everything you need for your investigation, from forensic analysis and data recovery to expert testimony in court.
To get started on a case, follow the link below to request an initial consultation with Gillware Digital Forensics.