Windows File Recovery: Recovering from a Reinstall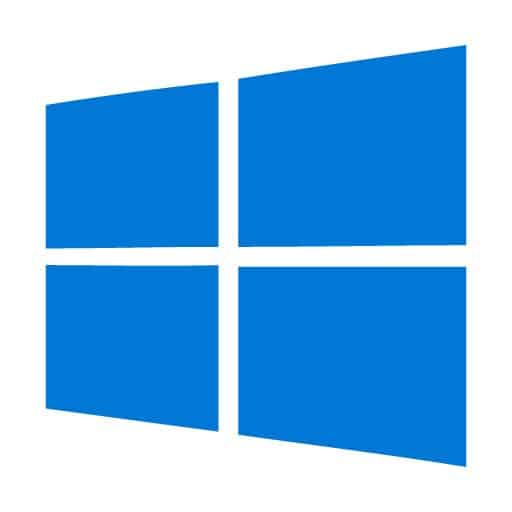 It happens to the best of us sometimes. You reformat your PC's hard drive and install a nice, fresh version of Windows on it. You get a little bit of that figurative "new computer smell" back in your life. Life is good. But then you realize that some of your files aren't where they should be. You missed a few. Or a lot. Hopefully you have a well-maintained backup system in place. But maybe you don't. Maybe your backups are a.) out-of-date, or b.) non-existent. It can be hard to know where to turn or what to do. But in these Windows file recovery situations, the specialists at Gillware Data Recovery can help you out.
---
Windows File Recovery Case Study: Recovering from a Reinstall
Drive Model: Liteon L8H-256V2G-11
Drive Capacity: 256 GB
Operating/File System: Windows NTFS
Data Loss Situation: Computer was reformatted and had Windows 10 reinstalled to the SSD
Type of Data Recovered: EFS encrypted documents in old user profile
Binary Read: 100%
Gillware Data Recovery Case Rating: 9
---
How to Recover Files After Reinstalling Windows: A Step-By-Step Guide
When you realize you've just installed a new Windows operating system over a bunch of files you didn't have backed up, it can be hard to know what to do next. Is there anything you can do to get your data back?
Data Recovery Software to recover
lost or deleted data on Windows
If you've lost or deleted any crucial files or folders from your PC, hard disk drive, or USB drive and need to recover it instantly, try our recommended data recovery tool.
Retrieve deleted or lost documents, videos, email files, photos, and more
Restore data from PCs, laptops, HDDs, SSDs, USB drives, etc.
Recover data lost due to deletion, formatting, or corruption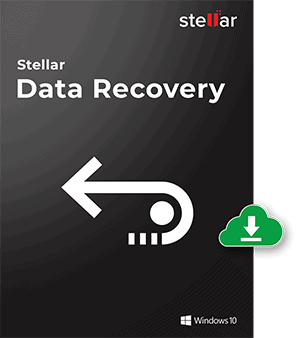 Never fear: We here at Gillware have prepared a step-by-step guide for how to recover your files after reinstalling Windows.
Step 1: As it says in the Hitchhiker's Guide to the Galaxy—Don't panic. It's easy to feel like the sky is falling when you find yourself in these situations. This can lead you to make rash (and, ultimately, regrettable) decisions. Fear is the mind-killer. Take some deep breaths, turn your PC off and remove your hard drive or SSD, and go take a walk, run a hot bath, or eat a hearty meal—or do all three. (Never underestimate the importance of self-care.)
Step 2: Get in touch with our recovery client advisers here at Gillware Data Recovery. Our recovery client advisers can answer any questions you may have, provide you with a price estimate for our services, and walk you through shipping your hard drive or SSD to our data recovery lab in Madison, Wisconsin. You can also submit a case on our website.
Step 3: Let the professionals at Gillware handle it. Our data recovery technicians have years of experience and can make use of all the industry-leading data recovery tools and techniques developed in our lab. Our experts are far more likely to yield successful results than you or a computer repair or IT technician using inexpensive or free software data recovery tools could.
Windows File Recovery: What Happens to Your Data When You Reinstall An Operating System?
Unfortunately, reinstalling your operating system can do a lot of damage to your data.
When you do a quick format of your hard drive or SSD, you haven't changed very much about the drive. All you've done is make a new filesystem on top of the old one that says the drive is blank. Most of your old data, and in many circumstances even the old filesystem architecture, still exist underneath as a sort of modern-day palimpsest.
But all of the space on your drive that used to be marked as full of your data now claims to be "empty space" (even though your data still lives there). When you try to write new data to the drive, your computer sees all that "empty" space as fair game. When you overwrite a sector, you can't undo it and "roll back" a sector to a prior state. Dumping new data on top of old data has irreversible effects.
The bad news is that installing a fresh operating system after a quick format writes a lot of new data to your hard drive or SSD. A clean install of Windows 10 can take up around 10-12 gigabytes of disk space, and the size of Windows' footprint grows the more you add.
The good news is that you haven't destroyed all of your data. Although the more data you write to the drive, the higher your chances of losing your old data, it is still a matter of chance. It all depends on where on the disk platters your data lives, and where your computer writes the new data. Not all of the data you create on your computer lives in one giant, monolithic mass. While the new data you write is bound to destroy something, there is always a chance that some of your most important data could survive. And whatever has survived, our Windows file recovery specialists know how to salvage.
Windows File Recovery Results
Our data recovery technicians, with the help of our proprietary analytical tools, could analyze the contents of our client's Liteon SSD for traces of the files they'd lost. By sniffing out the characteristic "scents" of filesystem metadata, our technicians could uncover portions of the file directory structure and file definitions that hadn't been overwritten, along with any files that hadn't been overwritten.
The contents of the client's old user profile had been encrypted using EFS encryption, a form of file-level encryption built into Windows' NTFS filesystem. EFS-encrypted files are no harder to recover than any normal file. Due to the encryption, however, only the user can actually access or verify the status of the recovered files.
Our client successfully verified that the most important documents we had recovered from their SSD were functional. We rated this Windows file recovery case study a 9 out of 10 on our case rating scale.