Toshiba Data Recovery: Send In the Clones
The client in this Toshiba data recovery case came to us after their CNC milling machine stopped working. They investigated the milling machine itself and found nothing wrong. They then took a look at the computer controlling the machine. There they found the problem: the computer wouldn't boot! The client removed the hard drive from the computer and examined it. The drive spun up properly and didn't make any clicking noises. But the client couldn't read or copy over any data from the drive.
---
Toshiba Data Recovery Case Study: Send In the Clones
Drive Model: Toshiba MK1724FCV
Drive Capacity: 262 MB
Operating System: Windows
Situation: Hard drive from CNC milling machine control computer spins up but doesn't read
Type of Data Recovered: Control programs and files
Binary Read: 100%
Gillware Data Recovery Case Rating: 10
---
This hard drive was very old. Manufactured in 1995 by Toshiba, it boasted an adorably quaint 262 megabytes (not gigabytes) of storage space. The drive had lived to a ripe old age (for a hard drive), but now had decided to kick the bucket. The client was in a bind. That hard drive had a 21-year-old program installed on it that managed and directed their milling machine. While the files themselves on the drive were important, of equal importance was the operating system and the control software itself—how easy is it to properly acquire software that's old enough to drink?
Without their hard drive, the client's business ground to a halt. The only way out was a perfect recovery from our data recovery experts. At the recommendation of one of our many computer repair partners across the nation, they sent the old hard drive to the Toshiba HDD recovery specialists at our data recovery company.
Toshiba Data Recovery – When Hard Drives Go Gray
Hard drive lifespans tend to vary wildly, depending on their frequency of use. A consumer-grade hard drive running 24/7 in a server will typically die after four or five years. The same hard drive seeing use in a personal computer might last twice or even three times as long. Use a hard drive lightly enough (and store it in the proper environment) and it could live for 20 or 30 years.
Whether they live to be three or thirty, though, all hard drives fail, and not just due to accidents. Young hard drives can break due to manufacturing defects; old hard drives due to their parts just wearing out. And their exact causes of failure can vary wildly in their severity. This client's Toshiba hard drive hadn't suffered a severe head crash. Its motor wasn't stuck, and its control board hadn't burnt out. It had just gotten too old. Its read/write heads simply took too long to read the sectors on the drive's platters.
To your computer, hard disk drives are a bit like racehorses: when they break a leg, you take them out back and shoot them. If your hard drive takes up to 30 seconds to read a single sector, or if it takes five or even ten minutes to detect in BIOS, most computers will throw up their hands and give up. As far as they are concerned, the drive is as dead as dead can be. But we know better.
When a hard drive grows old, adaptive drift slowly renders its components less and less compatible with each other, resulting in this kind of behavior. This same kind of behavior also happens, on a much faster timetable, with repaired hard drives. So, of course, inside Gillware's data recovery lab, our engineers use proprietary hard disk imaging tools with a high degree of fault tolerance. With assistance from these tools, our hard drive repair technicians could make a complete disk image of the hard drive in this Toshiba HDD recovery case.
Data Recovery Software to recover
lost or deleted data on Windows
If you've lost or deleted any crucial files or folders from your PC, hard disk drive, or USB drive and need to recover it instantly, try our recommended data recovery tool.
Retrieve deleted or lost documents, videos, email files, photos, and more
Restore data from PCs, laptops, HDDs, SSDs, USB drives, etc.
Recover data lost due to deletion, formatting, or corruption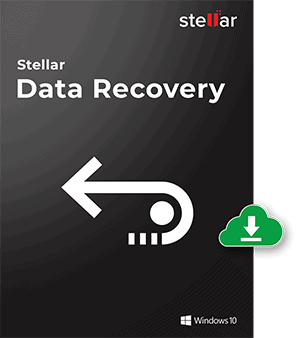 Toshiba Hard Drive Recovery – A Clone of Their Own
Our client was in a bit of a pickle. They didn't just need the user-created files from the failed Toshiba hard drive, like most clients—they needed everything. To get their milling machine back up and running, they needed the same type of hard drive (with the same exact contents) to put back into their computer! The first part wasn't so much of a problem—you can find functional models of twenty-year-old hard drives on Ebay without much difficulty. But to get their computer running, they needed an exact duplicate of not only their files, but their programs, their operating system, and the filesystem metadata itself!
Fortunately, our engineers had a 100% read of the hard drive's contents. Every last sector was accounted for. We had a complete disk image of the client's failed Toshiba hard drive, thanks to our data recovery specialists and fault-tolerant data recovery tools. And we could take that disk image and burn it to a new hard drive of the exact same model as the original. We had a perfect clone for the client. Everything, down to the last little binary bit, was as close of a match as possible. This Toshiba data recovery case netted a perfect 10 on our case rating scale. As for a client—they were back in business.