Hitachi HTS545032B9SA02 not booting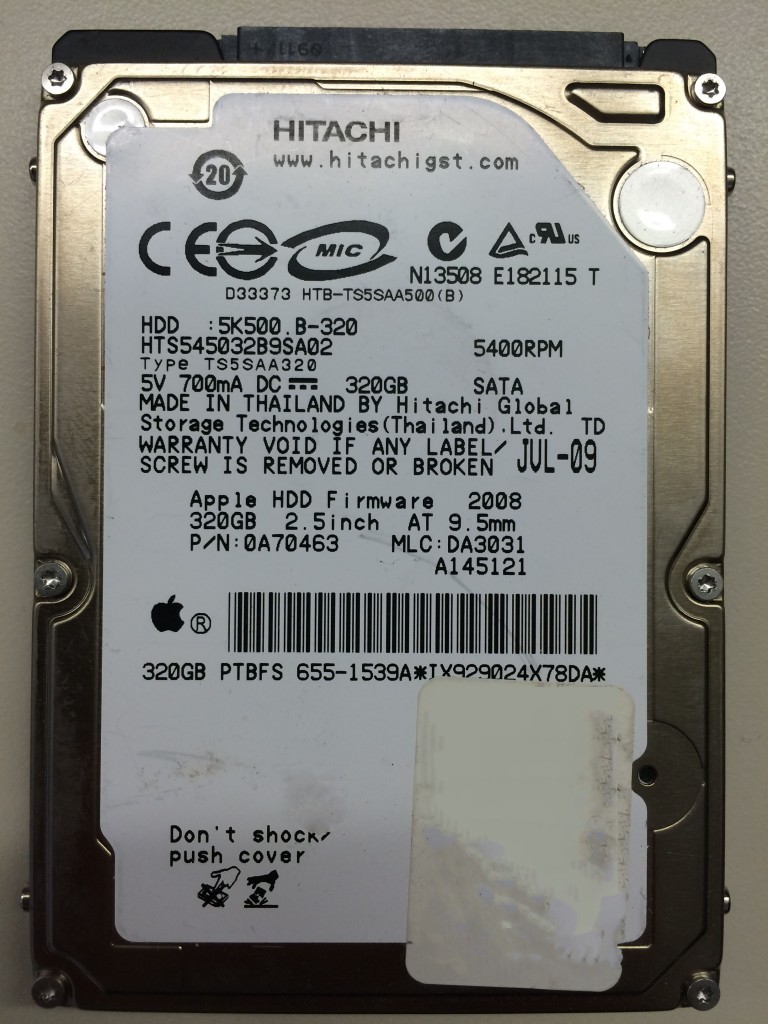 Recovery Type: Laptop
Drive Capacity: 320GB
Manufacturer: Hitachi
Model Number: HTS545032B9SA02
Operating System: Apple
Main Symptom: Not booting
Type of Data: Photos, documents, audio and video
Data Recovery Grade: 9
Binary Read: 66.6%
Background:
Most people will agree that going through airport security is one of the more annoying parts about travelling. In this case, the minor inconvenience became a major problem when the customer's Mac laptop went through airport security. After TSA waved a magnetic wand over the laptop, it stopped working, leaving all the user's data stranded on the hard drive.
Evaluation:
Upon receiving the drive in our lab, Gillware engineers determined that the drive was mechanically healthy. Although this is good news, there were still logical issues still posed barriers to recovering the lost data.
Recovery:
When a drive is not experiencing a mechanical failure, or after a mechanical repair has already been made, engineers still face the challenge of retrieving lost files from the failed device, which can often be made more difficult due to logical issues. That's where Gillware's proprietary data recovery software platform HOMBRE comes into play.
In order to address logical issues like bad sectors or data corruption, engineers use HOMBRE, which was developed in-house and is not used outside of Gillware's lab. In this case, HOMBRE was able to recover the lost data without much of an issue.
Results:
After being processed by HOMBRE, engineers were able to recover 100% of the file definitions and 99.9% of the files from the drive. We love a happy ending, and as with most cases that require software processing in our lab, we got the results we were looking for.
If you've got a device suffering from similar symptoms, get in touch with our Recovery Client Advisors to learn more. If you want to learn more about the software Gillware uses to recover data, check out our accompanying blog post.