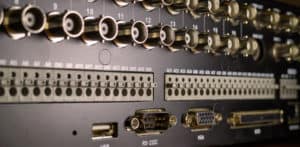 Security Digital Video Recorders (DVR) are installed on almost every business's premises in the United States, and security DVRs are becoming increasingly popular in residential "smart" homes. Security digital video recorder devices are usually impeccably reliable, with many lasting 10+ years without incident; however, our data recovery experts at Gillware are receiving security camera DVR media more frequently. Our objective is to salvage any critically important CCTV camera video footage.
We rarely receive the entire security DVR device, unless we are attempting recovery on a fire or water damaged appliance. Instead. If possible, we request our clients to send only the DVR enclosed hard drive because, in the majority of cases, we only need the disk to get back your data. Only a very small percentage we see are the result of a catastrophic hardware failure.
Most cases we undertake involve missing data, lost CCTV camera video recordings, or corrupt video playback files. If data is needed from security camera systems, you can guarantee that the urgency for these cases is very high.
Does CCTV footage get deleted automatically?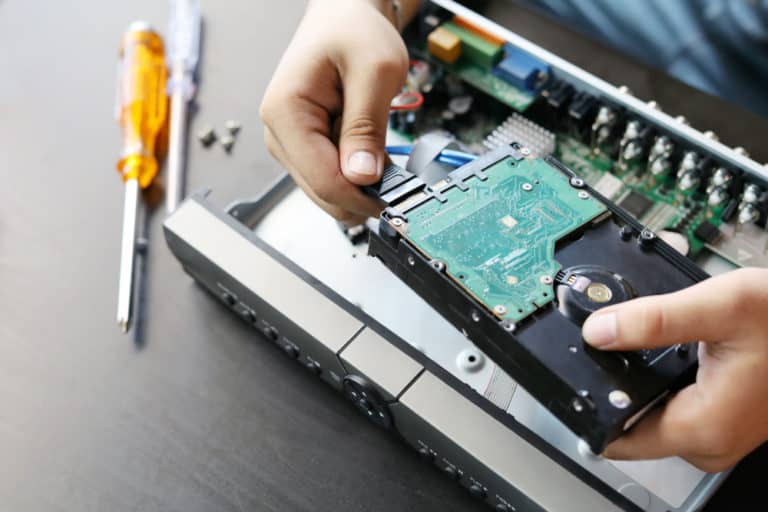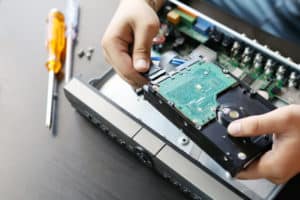 Our engineers see the full spectrum of reasons why DVR video footage gets deleted. The security camera video footage may have been deleted in error; for example, a tired employee may have pressed the wrong button after a long night shift. Accidental damage may have been caused to the DVR or the security camera feed.
Video footage can be deleted automatically by the DVR itself. This operation is expected, as a security DVR only has a finite amount of storage. Each user purchases enough DVR storage to fit their use case. Data might be saved on a rolling 30-day, 60-day, or 90-day schedule; consequently, the video footage is overwritten automatically after the security camera system rolls over its video storage. Therefore, we highly recommended that the client should have a backup strategy for video from security cameras that they do not want to be deleted by this automatic rollover process.
However, data can also be deleted by intent! The security camera video we receive frequently contains a business-critical surveillance video of an incident, and potentially the security camera's video may have been tampered with. The security cameras may form part of a high profile investigation, or contain vital information about a robbery, or a bad actor taking advantage of their employer.