Data Recovery Portland
From our lab in Madison, Wisconsin, Gillware Data Recovery is happy to serve the city of Portland, Oregon and its neighbors. With our free inbound shipping and free data recovery evaluations, getting your failed data storage device to Gillware is as easy and painless as bringing it to any local computer repair shop. In fact, many computer repair shops in Portland and across the state of Oregon happily recommend Gillware to all in need of data recovery Portland services.
In both my MSP and my chain of retail computer repair stores, I have used Gillware dozens of times to perform data recovery on drives that looks 100% non-functional and dead. I highly recommend them for all of your data recovery needs, they are professional, easy to work with and very responsive to our needs.
Zac Cramer
Happy Hamster Computer Repair
I've been using Gillware as my go to data recovery service for several years now. They provide quick service, are very clear about the process and the costs involved, and are very good at customer service. Having worked with other Data Recovery providers in the past, I can't tell you how pleased I am to have settled on Gillware.
Douglas Glatz
Geekoids.com
Tigard, OR
Live in the Portland area and need data recovered?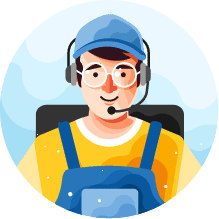 Gillware Data Recovery is staffed with extremely skilled data recovery engineers and computer scientists. We recover data from all kinds of storage devices. These include hard drives, USB thumb drives, SD cards, mobile phones, and solid state drives. We recover data from failed RAID servers as well as VMWare and Microsoft virtual environments such as ESXi and Hyper-V virtual machines. Our engineers can even recover data from tape drives and other unique and unusual storage devices. Our data recovery experts have successfully solved thousands of data recovery cases over the past twelve years.
Data Recovery Portland Services
If you've lost data, there's no better choice than Gillware for data recovery Portland services. Data loss can take many forms. Files can be deleted. Databases can become corrupted. External drives and thumb drives can be accidentally reformatted or broken. Hard drives can (and do) fail physically, requiring invasive cleanroom repairs. RAID servers can crash, no matter how redundant they are.
Any of these things happening can be devastating, whether it's your years of family photos or your business' SQL or Exchange mail server database that's been lost. But fortunately for you, Gillware Data Recovery is here to help.
Our ISO 5 Class 100 cleanroom workstations allow us to make repairs to hard drives suffering from physical failures. The innards of a hard disk drive are very sensitive, especially to outside contaminants. A system that provides clean airflow and keeps foreign particles from falling into an open hard drive while our engineers do their repairs is a must. Gillware's modular cleanroom benches are examined four times a year by an independent third-party auditor to make sure that the hard drives that enter our lab for repairs are at no risk of contamination.
When a storage device has suffered a logical failure, from boot sector corruption to file deletion and accidental reformats, Gillware Data Recovery's skilled logical recovery technicians are on the case, with the help of our specially-designed forensic data recovery tools.
Using state-of-the-art technology and techniques, Gillware can recover data from failed hard drives with scratched platters, complicated RAID arrays and virtual servers, and failed SSDs with excellent success rates. Gillware is an industry leader in flash memory recovery and virtual machine recovery techniques and methods.
Gillware's "No Data, No Charge" Recovery Services
Since 2004, one of Gillware Data Recovery's guiding principles has been financially risk-free data recovery. This is a guarantee we extend to all of our data recovery Portland clients. At Gillware Data Recovery, there are no upfront charges. There are no evaluation fees—we will evaluate your data recovery needs at no cost to you. We even offer to cover inbound shipping for all clients in the continental United States. With our free UPS shipping labels, sending in your failed hard drive, flash drive, or RAID server won't cost you a dime.
Once our data recovery experts have evaluated your data recovery needs, we present you with a firm price quote. We only go ahead with the recovery work if you are comfortable with the price quoted. And we don't charge you for our recovery work until we have successfully recovered your critical data.
Gillware Data Recovery offers expedited emergency services for data recovery Portland clients. When your small business is facing a data loss situation, the consequences of not being able to retrieve that data quickly can be severe. A standard recovery case tends to take, on average, six to eight business days to complete, from the day it enters our lab to the day the data is shipped back to our client. Our expedited cases can be completed in as little as one business day. With complimentary overnight inbound shipping and secure FTP file transfers to get your most important files back in your hands, a priority-level case can be completed in less than three business days. And, of course, our emergency data recovery services are financially risk free.
Get in touch with one of our data recovery Portland client advisers to set up your case with us today!
Why choose Gillware for Data Recovery Portland Services?
Gillware's data recovery services are affordably priced, technologically innovative and completely secure.
Technology
Best-in-class engineering and software development staff
Gillware employs a full time staff of electrical engineers, mechanical engineers, computer scientists and software developers to handle the most complex data recovery situations and data solutions
Strategic partnerships with leading technology companies
Gillware is proud to be a recommended provider for Dell, Western Digital and other major hardware and software vendors. These partnerships allow us to gain unique insight into recovering from these devices.
RAID Array / NAS / SAN data recovery
Using advanced engineering techniques, we can recover data from large capacity, enterprise grade storage devices such as RAID arrays, network attached storage (NAS) devices and storage area network (SAN) devices.
Virtual machine data recovery
Thanks to special engineering and programming efforts, Gillware is able to recover data from virtualized environments with a high degree of success.
Security/Privacy
SOC 2 Type II audited
Gillware has been security audited to ensure data safety, meaning all our facilities, networks, policies and practices have been independently reviewed and determined as completely secure.
Facility and staff
Gillware's facilities meet the SOC 2 Type II audit requirements for security to prevent entry by unauthorized personnel. All staff are pre-screened, background checked and fully instructed in the security protocol of the company.
We are a GSA contract holder.
We meet the criteria to be approved for use by government agencies
GSA Contract No.: GS-35F-0547W
HIPAA compliant
Our entire data recovery process can be handled to meet HIPAA requirements for encryption, transfer and protection of e-PHI.
Pricing
No obligation, no up-front fees, free inbound shipping and no-cost evaluations.
Gillware's data recovery process is 100% financially risk free. We only charge if the data you want is successfully recovered.
Our pricing is 40-50% less than our competition.
By using cutting edge engineering techniques, we are able to control costs and keep data recovery prices low.
Instant online estimates.
By providing us with some basic information about your case, we can give you an idea of how much it will cost before you proceed with the recovery.
We only charge for successful data recovery efforts.
We work with you to define clear data recovery goals for our technicians, and only charge you upon successfully meeting these goals and recovering the data that is most important to you.