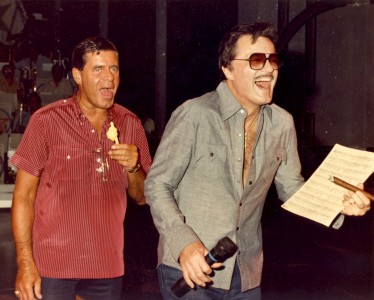 We recently completed a successful data recovery on a Western Digital 1TB external hard drive. While this might not seem remarkable considering Gillware performs over 15,000 recoveries on drives just like this each year, the contents of the drive were truly one of a kind.
This case was sent to us by Vera Goulet, wife of the late Robert Goulet. A Grammy, Tony and Emmy award winning star of screen and stage, Robert Goulet's phenomenal talent was preserved through hundreds of hours of video and audio of his performances stored on his wife's external hard drive. Vera had been working on accumulating and editing these archives of recordings, many of which were not available elsewhere.
Just days before Thanksgiving, Vera discovered that the drive containing all of Robert Goulet's unpublished performances, interviews and other irreplaceable items was not being recognized by her computer. She tried attaching the drive to another computer, but the drive was still not accessible. Vera consulted with a family friend who recommended Gillware after discovering that we are a recommended data recovery provider for Western Digital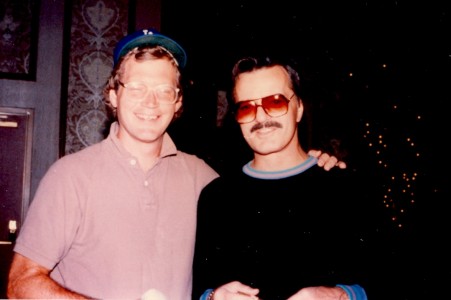 Vera sent the drive to Gillware and eagerly awaited the case results. Our engineers discovered physical damage to the drive, which made for a challenging recovery. Thanks to Gillware's new platter restoration hardware, engineers were able to successfully recover all of the data on the drive.
Vera got the good news about the complete recovery on November 26th, which is Robert Goulet's birthday! All the priceless memories were intact and allow Robert's legacy to live on.
"To say that I was overjoyed would be an understatement. Such wonderful news and a what a priceless gift to receive on this very special day! I want to thank everyone at Gillware, especially the engineers for saving decades of Robert's work and legacy," Vera said. "I commend and highly recommended Gillware Data Recovery, for they truly made this Holiday Season extremely joyous for me."
Need to get your important data recovered from a failed storage device? Learn more at http://gillware.com.
To learn more about the technical details of this recovery, visit our accompanying post: https://www.gillware.com/data-recovery-case/recovering-legend-technical-details-recovering-robert-goulets-legacy
Photos courtesy of Vera Goulet and robertgoulet.com
To view more photos from the recovery, view our album: http://imgur.com/a/BGJqi