SATAFIRM S11 and SATABURN S11 Data Recovery
SATAFIRM S11 or SATABURN S11 error code. What does it mean?
If you are experiencing the SATAFIRM S11 or SATABURN S11 error code on your solid-state drive, you have come to the right place! The engineers here at Gillware recently brought this common failure to my attention. We have been seeing a steady increase of this type of firmware failure in the lab over the past couple of months.
These cases are currently most common in the CS900 series of PNY SSDs. But what are the failure symptoms? The most common failure symptom is the ability to boot your device but the inability to access your information and data. Unfortunately, there is nothing that can be done to fix your device. However, we can get your precious data back for you! We have been successful in recovering photos, office documents, videos, QuickBooks, and more from these SATAFIRM S11 and SATABURN S11 cases!
Do you need data recovered from your PNY Drive?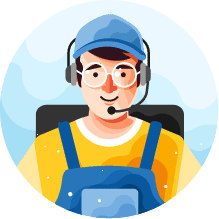 If you run into further questions or concerns regarding these unique firmware cases, contact our client advisors below!