Windows Error Code 0xc00000e9: What Is It and How To Fix
What Is Error Code 0xc00000e9?
Error code 0xc00000e9 is a specific boot error code you might see if your PC is having difficulty booting up. Instead of the familiar Windows logo upon booting up your computer, you'll see a blank screen with a cryptic message such as "The system registry file is missing or corrupt" on it.
The 0xc00000e9 error is one of the most common Windows error codes since there are a lot of different things that can cause it. As a result, it's particularly vexing to troubleshoot.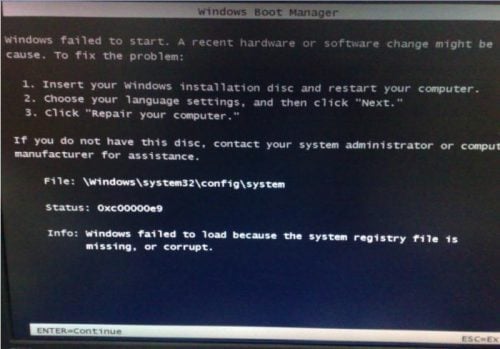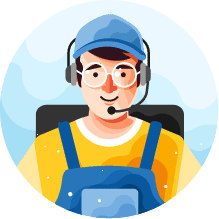 What Does 0xc00000e9 Mean?
The 0xc00000e9 error code comes in many forms. Because it has so many possible causes, finding out what is causing the error can be frustrating. The text accompanying it can clue you in on what the root issue might be. For example, a message like "an unexpected I/O error has occurred" could mean that the components of your PC, such as your hard drive, have had a momentary "hiccup" and stopped communicating with each other properly. A message like "the system registry file is missing or corrupt" could mean that there are important operating system files that no longer work or cannot be found.
RELATED ARTICLES:
What Causes Error Code 0xc00000e9?
A Windows error code 0xc00000e9 can be caused by many issues, such as:
Corruption of the file system of your PC's hard drive: Depending on the severity of the corruption, you may be able to salvage any data from the hard drive using data recovery software, then reinstall the operating system without losing any data. However, if the corruption is bad enough, you may need to send your hard drive to a data recovery lab if there are any important files on your PC that aren't backed up.
Loose/damaged connection between your PC's motherboard and hard disk drive: If the SATA cable connecting your hard drive to the motherboard comes loose, it can produce a 0xc00000e9 error code. Open up your computer and make sure the cable is securely connected, or try replacing the cable altogether.
Corrupted registry files: Registry corruption caused by a failed operating system install or update, shutting down your PC in the middle of an update, or a virus can lead to boot issues and a 0xc00000e9 error. Fortunately, repairing your operating system can usually fix corrupted registry files without erasing any of your data.
Hard drive failure: As your PC's hard disk drive ages, the sensitive moving parts in it start to wear down and eventually break. This often results in corrupted data being written to your hard drive's firmware, which prevents your hard disk drive from working properly. If your hard drive is broken, you will have to replace your hard drive and install a fresh operating system. If there were important files on your PC that you didn't have backed up, you will need to send your hard drive to a professional data recovery lab to have them retrieved.
Have questions about data recovery pricing?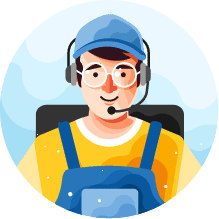 How to Fix Error 0xc00000e9
There are many different possible causes of a 0xc00000e9 error, which can make fixing it a chore. Try these steps to fix the error and get your PC back up and running:
 Turn your computer off and check the SATA cable between your hard drive and your motherboard. Make sure the cable is secure, or connect the drive to another SATA port using another cable (your PC likely has multiple ports and cables, even if you only have one hard drive installed).
If the problem persists, go into the BIOS and check the boot devices. Your PC's hard drive should be at the top of the list; if it has somehow moved, this can cause a 0xc00000e9 error.
Boot your computer from a Windows rescue/repair USB drive, run the command prompt in the Recovery Console, and use Chkdsk to check for hard drive errors by typing in chkdsk /f /r
If your hard drive seems fine, but you're still getting boot errors, run the command prompt in the Recovery Console and type sfc /scannow /offbootdir=c:\ /offwindir=c:\windows to check the integrity of Windows system files (if your Windows drive isn't c:\, use the appropriate drive letter instead).
If neither of those fixes the issue, try rolling back your PC to an earlier system restore point by going to Advanced Recovery Options.
If you are still experiencing issues, select Startup Repair in the Advanced Recovery Options to automatically scan your computer and repair damaged system files.
Rebuild the Windows bootloader configuration (BCD) by opening the command prompt in the Recovery Console and typing in the following commands before restarting your computer:
bootrec.exe /FixMbr 
bootrec /fixboot 
bootrec /scanos 
bootrec /rebuildbcd
If nothing else works and your hard drive is still healthy, make sure your data is backed up and re-install your operating system. If your hard disk drive has failed and you haven't backed up your data, contact us for help.
Lenovo Data Recovery Case Study: Error Code 0xc00000e9
Note: this case study was originally published in June 2017 and has been updated.
Drive Model: Hitachi HTS725050A7E630
Drive Capacity: 500 GB
Operating/File System: Windows NTFS
Data Loss Situation: Lenovo boot error code 0xc00000e9: Failed Lenovo hard drive diagnostics test. The system registry file is missing or corrupt.
Type of Data Recovered: Documents, photos
Binary Read: 99.9%
Gillware Data Recovery Case Rating: 10
The client in this Lenovo data recovery case was having a frustrating time with their computer. It just wouldn't boot up anymore. Upon powering on the computer, the familiar Lenovo BIOS loading screen would give way not to the Windows logo, but to an ugly Windows boot error message. The boot message had the error code 0xc00000e9, indicating that "the system registry file" was "missing or corrupt".
Bad news for their computer, bad news for them.
And further bad news: the drive failed Lenovo's hard drive diagnostic tests.
It looked like this hard disk drive just wasn't in any position to give up its data. Removing the drive and plugging it into another computer confirmed it: This drive was bricked.
No matter what the user plugged the hard drive into and what data recovery software they tried to run, they couldn't mount the drive and retrieve any of the data stored on it.
Since the unfortunate end user didn't have their important documents and photos backed up, it seemed like all those irreplaceable, invaluable files were gone forever.
To make matters worse, the hard drive had full-disk Bitlocker encryption. Of course, full-disk encryption is a great thing to have. It keeps data from falling into the wrong hands and helps you maintain your privacy, which is constantly under attack.
But when you have to struggle to retrieve data from a failed or failing hard disk, full-disk encryption starts to become somewhat of a pain. After all, everything has its drawbacks—hard drive encryption included.
That said, this error code wasn't anything our data recovery engineers hadn't triumphed over before. Our Lenovo data recovery specialists were fully prepared to do whatever it took to recover our client's important business documents and family photos from the failed Hitachi hard drive they'd removed from their PC.
Read on to learn more about what, exactly, was wrong with the hard disk drive in this user's Lenovo laptop and how the Lenovo data recovery specialists in our lab managed to salvage their valuable data from an error code 0xc00000e9 problem.
It just so happened that soon after this case was finished, our software developers finished an update to our proprietary data recovery software making it much easier for our engineers to deal with Bitlocker-encrypted storage devices, allowing our engineers to decrypt the data on-the-fly and making their jobs much more convenient. From now on, recovering data from Bitlocker encrypted hard drives will be much more convenient for both our engineers and our clients!
Data Recovery Software to recover
lost or deleted data on Windows
If you've lost or deleted any crucial files or folders from your PC, hard disk drive, or USB drive and need to recover it instantly, try our recommended data recovery tool.
Retrieve deleted or lost documents, videos, email files, photos, and more
Restore data from PCs, laptops, HDDs, SSDs, USB drives, etc.
Recover data lost due to deletion, formatting, or corruption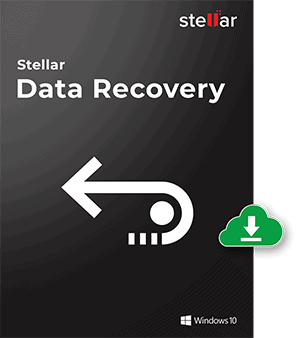 Why This Hard Drive Produced Its Error Code
Any sort of failure will prevent a hard drive from passing a diagnostic test. But some failures are worse than others. The drive could have intermittent read/write errors due to dying read/write heads or a faltering circuit board preventing data from reliably being read or written. These are signs that a hard drive is on its last legs, although it hasn't completely failed yet.
It could also have severe physical issues preventing access to the drive altogether and requiring cleanroom intervention. Usually, severe physical issues make themselves known with loud, abnormal sounds, such as hard drive clicking or beeping.
In this Lenovo data recovery case study, our client's failed hard drive had a bug in its firmware, causing error code 0xc00000e9.
Firmware works like the "operating system" of the drive, regulating and managing its behavior. Firmware controls how the drive reads and writes data, and how it handles changes in operating conditions (such as sectors on the disk platters wearing out). When this complex firmware fails, it can grind the drive's operations to a halt.
Firmware differs from one brand of hard drive to the other, just like how Windows 10 differs dramatically from OS X or Ubuntu. To repair the firmware in a Hitachi drive, one of our expert technicians with in-depth knowledge of how Hitachi firmware works must use special tools to access and carefully modify the affected firmware module.
Lenovo Error Code 0xc00000e9 Data Recovery Results
After getting the hard drive up and running again, our Lenovo data recovery engineers could make a nearly-complete disk image of the encrypted drive. With the help of our fault-tolerant data recovery tools, we could read and copy all but a few of the sectors on the hard drive's disk platters.
One of the hurdles encrypted hard drive recovery places in our engineers' paths is that, unlike with unencrypted disks, we can't always target used areas of the drive. Because everything is encrypted, there's no way to distinguish between used and unused areas. This means using more machine time to image the whole drive instead of just the parts with data on them. That in itself isn't such a big deal for our engineers, because machine time is much less valuable than a living engineer's time. But it's a big issue when a drive requires physical repairs because our engineers can't strategically target the client's data.
Fortunately, the issue with this client's hard drive did not require any physical repairs and ran smoothly once our Hitachi hard drive recovery experts had fixed its firmware.
With the hard drive nearly completely imaged, we could move onto decrypting it. With the client's password in hand (of course—if we didn't need their password, it would defeat the whole purpose of encryption, wouldn't it?), we could create a new, decrypted disk image and explore its contents, making sure the few sectors we hadn't read didn't happen to lie smack dab in the middle of any of the client's important files.
All of the client's most important photos and documents functioned perfectly. We rated this Lenovo error code 0xc00000e9 data recovery case a perfect 10 on our ten-point case rating scale.