Seagate Hard Drive Recovery
Seagate hard drives are some of the most reliable in the world. That said, no technology is perfect, and losing data from any hard drive is possible. This is why Gillware offers Seagate hard drive recovery.
What is Seagate?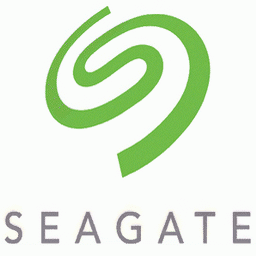 Seagate is a computer hardware manufacturer that specializes in electronic data storage. Seagate's commitment to research and development is largely responsible for their long term success. A perfect example of this commitment is Seagate's advanced prototyping facility in Longmont, Colorado. It should come as no surprise that after nearly 50 years in the data storage industry, Seagate has produced a wide variety of hard drives.
Need Seagate Data Recovery?
We Can Help!
Talk to an expert about your Seagate data recovery needs and getting your data back. Get a no-hassle consultation today!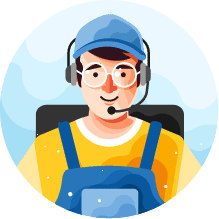 Seagate Hard Drives
The core of Seagate's business has always been producing high quality hard drives at affordable prices. There are several noteworthy drives that are still on the market, and an array of drives that were relevant in the past but are no longer being produced. A cornerstone of any laptop or desktop is the devices internal hard drive, which is why Seagate has dedicated significant time, effort, and resources to producing excellent internal hard drives (like the Barracuda). While internal hard drives are a necessity for all computer users, many individuals also value being able to transport or back up their data using external hard drives. Fortunately, Seagate has a number of high performance external hard drives as well. One such series is the Seagate Gaming Drive collection. While gaming drives and internal hard drives are primarily intended for consumers, Seagate also produces hard drives like the IronWolf that are engineered to perform well in advanced storage applications like network attached storage (NAS).
Seagate Barracuda Hard Drives
With respect to nature, the barracuda is an extremely fast, killer fish. With respect to data storage appliance, the Barracuda is an extremely fast, killer drive. No, the Seagate Barracuda isn't some kind of deadly hard drive, but it is an extremely popular high performance device. The 1993 release of the Barracuda was a significant milestone for Seagate, as this drive was the first hard drive that ever offered a 7200 RPM spindle motor. This hard drive has seen a number of significant upgrades over the last ~30 years. The 2002 Barracuda Serial ATA V was the first commercially available with the Serial AT Attachment (SATA) interface. SATA is still a widely used interface for hard drive data transfer. While the first Barracuda had a capacity of 0.002TB (2GB), one of the most recently released BarraCuda models offers 14TB of storage.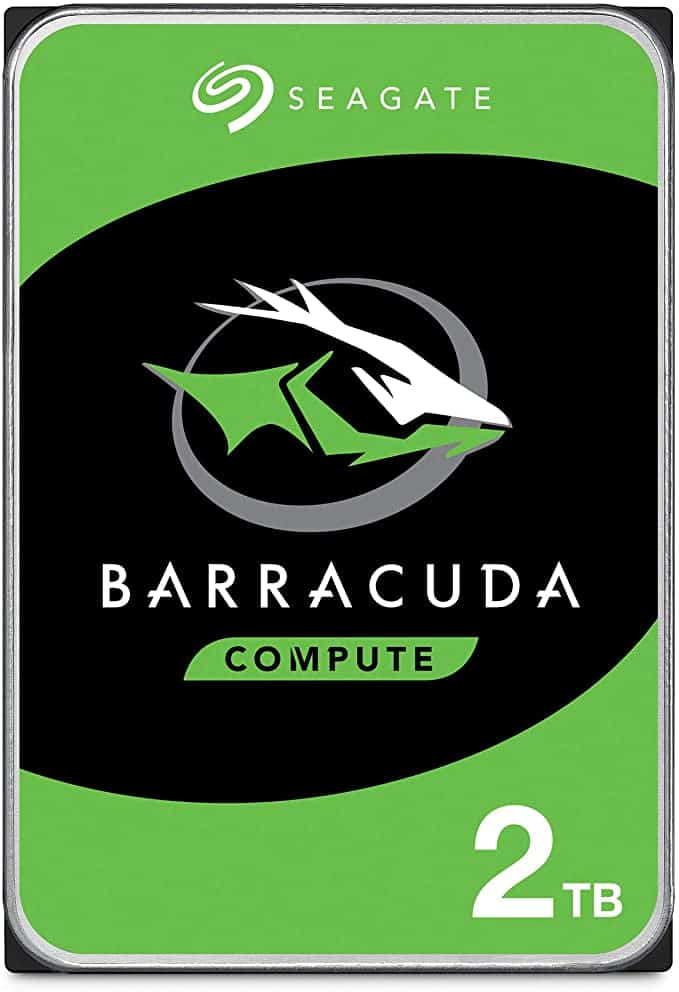 Seagate Gaming Drives
Many households own some type of video game console. Many modern games require over 100 GB of storage (for one game!). With games this large, console's internal hard drives offer limited storage. This is why Seagate offers a line of gamer focused hard drives. While a standard external hard drive will likely encounter performance limitations if you attempt to play a game from it, Seagate Xbox and PlayStation gaming drives are designed for seamless operation with each console's unique system architecture and file system. Seagate gaming drives for Xbox can provide up to 8TB of additional storage space and Seagate gaming drives for PlayStation offer up to 5TB of storage.
Seagate IronWolf NAS Hard Drives
While the Barracuda and gaming drive series' are primarily intended for consumer markets, the IronWolf series is directed at the enterprise market. IronWolf drives are designed to provide exceptional reliability in high-performance appliances like RAID and NAS. RAID stands for redundant array of independent disks, and Gillware has a wide variety of articles going into great detail on RAID. NAS stands for Network Attached Storage, and NAS devices are a widely appliance by organizations and individuals that benefit from being able to transfer, save, and access files in a network environment. IronWolf drives are currently available between 2TB and 20TB and are capable of sustaining a 300TB / year workload.
Seagate Hard Drive Recovery
The introduction mentioned Seagate hard drive recovery briefly, and before we get into any more details about that, it is important to re-emphasize that Seagate drives are extremely reliable devices. This phenomenon is hardly specific to Seagate. Virtually all electronic devices have an expected lifetime. Some brands will even estimate this lifetime, and base their warranty around it. While the average device will likely begin to experience issues around the end it's estimated lifetime, other devices will continue to function after this time period. When a device lasts longer than expected, most users will simply continue to use it. These individuals are by far the most likely to experience issues with their device, and end up looking into Seagate hard drive recovery.
Fortunately, for this unfortunate crowd, Gillware has nearly twenty years of experience with Seagate hard drive recovery. Don't hesitate to reach out to Gillware if you have lost important files from a Seagate Barracuda, Seagate gaming drive, or Seagate IronWolf. Gillware is the optimal solution for a number of reasons. First and foremost, our engineers have educational backgrounds in electrical engineering and computer science, as well as tens of thousands of hours of hands on data recovery experience. Secondly, our equipment and facility gives Gillware an advantage over essentially any competitor. The Gillware data recovery laboratory is equipped with a ISO 5 class 100 clean room, proprietary hardware for reading damaged hard drives, and proprietary software for assessing bad sectors and corruption issues.
Need Seagate Data Recovery?
We Can Help!
Talk to an expert about your Seagate data recovery needs and getting your data back. Get a no-hassle consultation today!