Purple Screen Of Death (PSOD) Data Recovery
Businesses throughout the United States rely on VMware virtualization products for day-to-day business operations. Despite the rise of cloud computing, VMware has remained a very popular solution used by small, medium, and large enterprise organizations. The core VMware products are VMware ESXi, and ESXi underpins nearly everything. It is a host operating system known as a hypervisor that is installed directly onto the server, and its core function is to share system resources to multiple virtual machines built on top of it.
What Is the Purple Screen of Death Error (PSOD)?
When you use VMWare ESXi for your server host, you may be unfortunate enough to encounter a PSOD message on your screen. A "Purple Screen of Death" (PSOD) on the hosts' console screen – so named because of the error message displayed on a bright purple screen background with white type – is a diagnostic warning when ESXi encountered a problem. The Purple Screen of Death usually results in a core dump or register dump, and device typically will freeze, crash, or reboot.
Windows PC users might note that it's very similar to the well-known and dreaded Windows PC "Blue Screen of Death" message (BSOD). Ironically, Windows 8 and Windows 10 now have their very own "Purple Screen of Death" error screens, but please note that these Windows PC errors are completely separate from VMWare's PSOD. (As if PC issues weren't confusing enough!)
If you need some questions answered before sending in your device showing a Purple Screen of Death error, contact a Client Advisor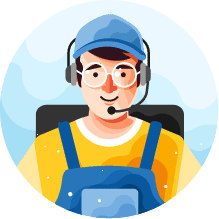 Why Is My Screen Turning Purple?
The Purple Screen of Death, or the 'ESX/ESXi host purple diagnostic screen' per VMware official documentation, is a diagnostic information screen that is displayed when the VMKernel of your ESXi hosts encounter a critical error. The ESXi host error renders the kernel inoperable and terminates any background running virtual machines. The PSOD message screen, a purple screen with white text, displays diagnostic information, such as the memory state at the time of the crash, and error messages relating to the failure or machine check exception, such as the exception type (the exception type can help identify the cause of the issue).
Almost any kind of hardware issue can cause trigger a Purple Screen of Death, including any out of band management warnings caused by RAM and CPU issues, or hardware failures such as damaged CPU's, fried memory sticks, failed system boards, and damaged internal riser cards.
How Do I Troubleshoot ESXi Purple Screen?
Experienced server admins may want to attempt to fix purple screen of death issues. The first fix should be to hit the power button to shut down the device. Power it back on and see if ESXi boots up; you may be able to get to the server console the ESXi log files after reboot. You can check the log for driver versions, firmware revisions, and update driver software.
CPU and RAM errors will throw either a Machine Check Exception (MCE) or Non-Maskable Interrupt (NMI) in the log. Sysadmins can reference the VMware website for any hardware error codes and identify the exception type, if relevant. Troubleshoot the PSOD using the diagnostic information log provided; you should see the server uptime and the hardware clock rate, and the log can help you figure out where the problem lies.
The problem may lie within the hard drives containing your virtual machines, whether the VMs are on local storage or on a storage area network (SAN). Look for error messages in the log such as "device mpx.vmhba0:C0:T9:L0 is stuck" or "boot disk is not found or not responsive."
With any PSOD error related to disk issues, there is a good chance of data loss. The severity will vary depending on if the fault is on a VMware boot disk or attached datastore volumes. It will also depend if you are using local storage or VMware VSAN virtual storage and if you have any RAID configuration set up. Your VMs may become corrupt and inaccessible.
How Do You Fix Purple Screen of Death Errors?
In most cases, you will need the services of expert PSOD recovery providers to retrieve to fix purple screen of death issues and retrieve the filesystem's valuable contents. When a PSOD results in lost files, you can count on the experts at Gillware to provide professional, affordable PSOD recovery.
Gillware's engineers are experts in all forms of data recovery, and we have specialists who can fix purple screen of death errors recover files from any virtual infrastructure, be it VMware, Hyper-V, Xen, or Openstack. As VMWare ESX and ESXi are enterprise-class hypervisors. This means they typically see use on enterprise-class servers and SANs like the Dell PowerEdge or Synology RackStation.
The servers we see typically see for ESXi recovery typically contain between four and one or two dozen hard drives. These drives are usually arranged in a RAID-5 or RAID-6 array, or a nested RAID-10. Nested RAID arrays with extreme fault tolerance are less common, but we do see them on occasion.
There are many ways a SAN can fail. When these failures happen due to the hard drives inside them, you could lose valuable files from your ESXi virtual machines. It may seem unlikely that your RAID-6 or RAID-10 configuration might see enough drives fail to make it crash and not work properly. But at Gillware, we've learned over thousands of server recovery cases that it isn't so unlikely. Servers fail every day. Even if your RAID device has two or even three drives' worth of redundancy, it can fail. We've seen cases in which four drives in a RAID-10 configuration failed at once because of a power surge. Even though RAID is built around redundancy, RAID is not a backup, and it's a good idea to have a proper backup even when you have a RAID storage solution.
Data Recovery Software to recover
lost or deleted data on Windows
If you've lost or deleted any crucial files or folders from your PC, hard disk drive, or USB drive and need to recover it instantly, try our recommended data recovery tool.
Retrieve deleted or lost documents, videos, email files, photos, and more
Restore data from PCs, laptops, HDDs, SSDs, USB drives, etc.
Recover data lost due to deletion, formatting, or corruption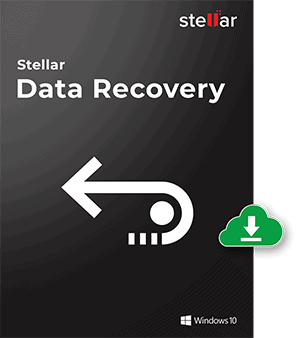 PSOD Recovery with Gillware
Gillware provides excellent PSOD recovery services using our groundbreaking ESXi data recovery techniques. Recovering files from failed VM servers with a purple screen problem is a game of translation. Failed hard drives translate to disk images. Disk images translate to VMFS file systems. VMFS file systems translate to virtual disks. Virtual disks translate to physical disks. And those physical disks translate to disk images.
At other computer recovery labs, important status information could get lost at each step of the "translation" as the engineers delve deeper into the digital Matryoshka doll. This is because the engineers have to use different tools for various steps. As a result, the quality of their recovery efforts can suffer. Corruption and blank spaces go undetected during the various middle stages. In the end, the technicians return damaged or corrupted files to the user, and cannot easily trace the damage or error to its source when the user comes back to complain about the quality of the recovery.
At Gillware, our computer scientists have designed recovery software so reliable that they can perform every step in the virtual machine recovery process with the same software. As a result, we can have a much more accurate gauge of our success. This is very important for us here at Gillware; our affordable and financially risk-free data recovery process rests on our customers only paying if we can successfully meet their recovery goals.
At Gillware, we work hard to make our PSOD recovery services as customer-friendly, affordable, and high-quality as possible for ESXi users, no matter your ESXi version and build. After we resolve purple screen of death issues and successfully recover the files from damaged or corrupted ESXi virtual machines using data recovery best practices, we also assist our clients with reintegrating the recovered data so they can start working smoothly after their PSOD errors with as little pain as possible.
If you need some questions answered before sending in your device showing a Purple Screen of Death error, contact a Client Advisor