The Data Recovery Experts at Gillware regularly see Maxtor hard drives in the data lab, not because they are unreliable, but because they have been around for nearly 40 years. The symptoms we see vary significantly, but we can witness a Maxtor hard drive that appears dead, with no motor activity, spindle noise, or sound from the headstack. Other examples include Maxtor hard disk drives that emit an audible clicking and beeping, or we see users that are experiencing constant crashing/hanging of their personal computer.
Are you experiencing a problem with your Maxtor hard disk drives and are concerned about data loss? Gillware, the data recovery experts are here to help. Contact [email protected] or call 877-624-7206 to speak with one of our data recovery advisors.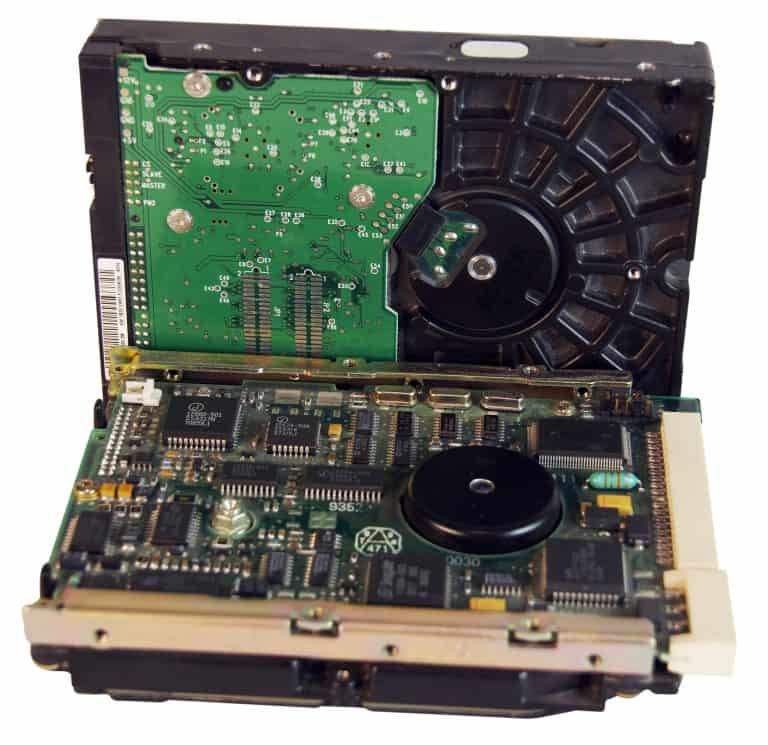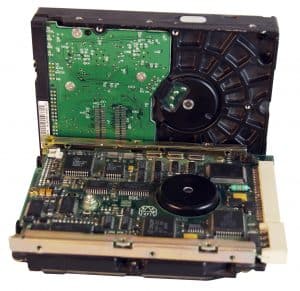 About Maxtor
The Maxtor Corporation was founded in 1982 and quickly became a household name throughout the United States. They were the third largest hard disk manufacturer in the world, were widely known for their excellent range of external hard drives, and were later popular in the server market.
In 2006, Maxtor was purchased by Seagate Technologies for nearly $2 billion USD. The Maxtor brand continued to grow in popularity, and you can still buy a Maxtor hard drive today, including portable external drives. and mechanical / SSD server disks (including Flash Drive). The DiamondMax lineup is still an incredibly popular product.
Need Help Now?
Our Experts Can Recover Data from Maxtor Hard Drives
Talk to an expert about recovering your data from a Maxtor Hard Drive. Get a no-hassle consultation today!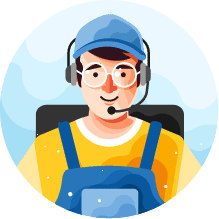 How do I recover Maxtor hard drive data?
The good news is that Gillware's data recovery specialists are well versed in all things Maxtor data recovery. These storage devices have been around for many years, and as a result, we've seen Maxtor drives in various conditions, so the data recovery experts at Gillware are well-acquainted with Maxtor data recovery situations.
It is not unusual for our clients to attempt a home fix using a data recovery tool prior to contacting Gillware; after all, these Maxtor hard drives usually contain a vast amount of personal data, family photos, private documents, and lots of precious personal information.
Losing access to your precious files or experiencing issues with your storage devices can be frustrating, especially when data loss is a real possibility. You may be tempted to look for a software solution online or experiment with a partition recovery tool to retrieve your data from Maxtor hard drives. Unless you are an experienced, confident user who is willing to potentially lose access to this data permanently, Gillware would not recommend using a data recovery tool or any other home fix for Maxtor hard drive recovery. Get your Maxtor drive to a data recovery company like Gillware.
Gillware was founded on the principle that data recovery shouldn't be a prohibitively expensive service and our process reflects this idea, ensuring that quotes are fair and our clients do not have to pay if we are not successful.
How do I fix my Maxtor hard drive?
In a Maxtor data recovery case study, a Gillware data recovery services engineer was called upon to help a customer with a potential data loss scenario affecting personal data and photo recovery on a failed Maxtor drive. The customer had already attempted a home fix as they had correctly suspected that the hard drive was already on its way out. Halfway through backing up the critical data files to another device, the drive gave up, the motor stopped and the Maxtor hard drive appeared dead. Of the data that the customer had managed to copy over, the majority were fully corrupted Maxtor hard drive data files in an unreadable data format.
The customer reached out to Gillware for Maxtor hard drive recovery after receiving a personal recommendation from a local computer repair shop. We immediately arranged for the Maxtor hard disk drive to be delivered (free of charge) from the computer repair shop to our data recovery HQ in Madison, Wisconsin. Upon arrival, the Maxtor data disk was cataloged and a client account was created on the Gillware website, allowing the customer to track the progress of our data recovery solutions and the Maxtor's journey through the Gillware data lab.
Once in the hard drive recovery lab, our specialist diagnosed the problem, and we quickly learned the Maxtor hard disk drive was not spinning up. When a hard drive stops spinning up, there are two possible culprits. Either the motor has stopped spinning, or the control board (PCB) has stopped supplying it with power. Gillware has a number of hard drive recovery specialist cleanroom benches throughout our data lab; these are atmosphere-controlled units, free of unwanted particles, that provide a clean environment for us to open up the storage device.
To replace a PCB, our engineer first opens up the Maxtor drive inside the cleanroom, but to remove the existing board, we must first source identical replacement parts. Gillware has an extensive spare parts library on-site, parts for almost any hard drive available. On the extremely rare occasion that we don't have the part, we have an excellent partnership with each leading hard drive manufacturer around the globe, so bringing parts for the broken device in is no problem.
To replace a failed control board, a skilled engineer must take a healthy control board from a compatible hard drive and solder the failed board's ROM chip to the donor board. The ROM chip contains drive-unique calibrations that the hard drive cannot run without first consulting. If the Maxtor hard drive is encrypted, the ROM chip holds the key to unlocking the data on the device.
The next element for the engineer to check is the hard drive motor and the spindles on the failed Maxtor hard drive. When a control board starts misbehaving and eventually dies, the power running to the hard drive's spindle motor abruptly cuts out. The motor will be checked for wear and tear to ensure the problem isn't with the motor. Some of the Maxtor disks we see are well over 10 years old, so motor failure is not uncommon.
A power outage or ungraceful system shutdown can cause hard drive component failure, especially the read/write heads. If a hard drive loses power suddenly, the read/write heads might crash onto the HDD platter surfaces before they can retreat back to their safe zone. This can cause physical damage to the HDD platters, such as deep scratches. Our engineers have to take this into account when repairing a Maxtor hard drive. But in this Maxtor data recovery case, the hard drive's other components appeared to be in good shape after the successful control board replacement.
Data Recovery Software to recover
lost or deleted data on Windows
If you've lost or deleted any crucial files or folders from your PC, hard disk drive, or USB drive and need to recover it instantly, try our recommended data recovery tool.
Retrieve deleted or lost documents, videos, email files, photos, and more
Restore data from PCs, laptops, HDDs, SSDs, USB drives, etc.
Recover data lost due to deletion, formatting, or corruption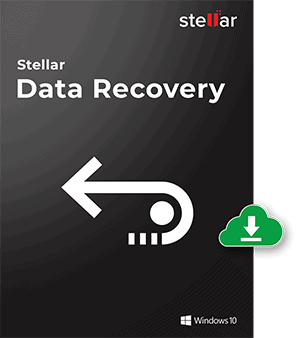 Can data from the hard drive be recovered?
After our data recovery engineer has repaired the physical Maxtor hard drive, the next step is to recover the data. In all data loss situations, no matter the hard drive brand, recovering the data after a hard drive failure is the most important aspect for the customer.
Gillware has an amazing proprietary data recovery software tool called Hombre which is capable of recovering data from Maxtor hard disk drives. You will not find Hombre software anywhere else in the world as we do not sell it; you can only find it at Gillware. Hombre was created and is constantly updated by the data scientists at Gillware R&D, and we have a very good success rate for our prized data recovery software.
We attach the repaired storage device/storage media with a data loss problem to the Hombre software and attempt to image the disk. During this process, the data recovery software will go through all files line by line on the HDD and attempt to rebuild them using a complex software algorithm. In this example, using our proprietary software, we recovered 99.9% of the customer's files, and they received every document and photo that they were desperate for. The only things the software missed were a handful of unimportant system files in the root filesystem of the hard drive.
How can I recover my data from an external hard drive?
You might be wondering if the Maxtor data recovery solutions discussed here can be done at home. The answer depends on the data loss scenario you are facing with your Maxtor hard drive. If the hard drive is experiencing logical corruption, it is possible you can use some off-the-shelf data recovery software to fix the Maxtor hard disk.
Some words of warning regarding recovery software & data loss: there is a good chance that a Maxtor data recovery home fix or data recovery software solution will fail, and by attempting Maxtor hard drive recovery yourself, you could end up making the problem ten times worse for a Data Recovery company like Gillware. If you can accept the possibility of complete data loss, you are welcome to try an off-the-shelf data recovery software tool.
If you are experiencing a physical fault with the Maxtor hard drive causing data loss, we highly recommend you get the disk sent to a data recovery specialist at Gillware. The disk will most likely need to be opened up, and if this is not completed in a cleanroom environment, the chance of getting dirt and micro-particles inside the hard disk is much higher, and will likely break the Maxtor hard disk, cause permanent data loss, and eliminate the possibility of successful data recovery.
Need Help Now?
Our Experts Can Recover Data from Maxtor Hard Drives
Talk to an expert about recovering your data from a Maxtor Hard Drive. Get a no-hassle consultation today!