A clean room is an environment that is virtually devoid of contaminants. A clean room must control the potential for contamination, conduct frequent cleansing, and maintain legitimate isolation.
ISO 5 Certification
The International Organization for Standardization (ISO) has set standards for clean room classification.
To meet ISO 5 class 100 clean room standards a clean-room must have a concentration of fewer than 100 thousand particles larger than .1 micron in size / cubic meter.
Class 100 Clean Room Definition
---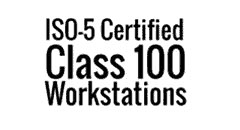 Gillware's Data Recovery Room
---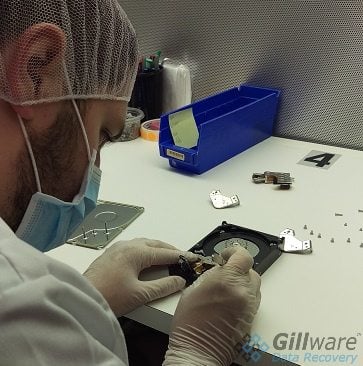 ISO-5 Class 100 Clean Room
Gillware operates a certified class 100 clean room compliant with ISO-5 standards. You may be surprised to hear that many data recovery services operate in an ISO-3 environment. While it's cheaper to build, maintain, and manage an ISO-3 clean room, Gillware places tremendous value on our client's data; we have no doubt that conducting HDD data recovery in an ISO-3 clean room poses an increased risk.
You may be looking for a HDD restoration option with a cheap data recovery clean room. If this seems like an appealing option, you should reconsider. If you really value your data, Gillware's class 100 clean room is the best option in the industry. Not only is Gillware's clean room class 100 certified, but Gillware makes use of proprietary data recovery tools that have been developed in-house since 2004.
Hard Disk Drive (HDD) Platters Explained
Hard disk drive platters (or disks) can be made of aluminum, ceramic, or glass. Hard drives derive their name from the inflexible material of which they're made (in contrast to more flexible floppy disks).
In certain instances, it's necessary to remove a hard drive's cover and access the interior platters. A clean room is necessary when the cover is removed, and the interior is exposed to environmental contaminants like dust, smoke particles, or human hair.
HDD with Exposed Platter
---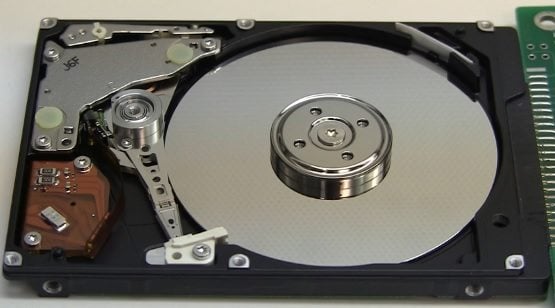 SOC 2 Type 2 Security Audited Clean Room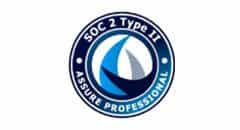 Gillware's ISO 5 class 100 certified clean room ensures your data is safe from environmental contaminants. We also protect the integrity of your data by following type 2 security and organization controls compliance, defined by the American Institute of Certified Public Accountants (AICPA).
Gillware's data recovery lab maintains stringent adherence to SOC 2 Type ii compliance.