Before being acquired by Western Digital in 2016, SanDisk was a computer hardware manufacturer that specialized in flash memory data storage technology. While SanDisk products provide reliable storage for reasonable prices, they are still susceptible to the same shortcomings as any other brand of data storage device. Read on to learn more about SanDisk data recovery with Gillware.
What is SanDisk?
While SanDisk is now a subsidiary of Western Digital, their brand has a storied history that spans one of the most exciting periods of the information age. Originally founded as SunDisk in 1988, SanDisk would go on to facilitate a number of acquisitions, before being acquired themselves. A noteworthy SanDisk achievement occurred three years after the company was founded. After a 1991 order by IBM, SanDisk fabricated the first solid state drive in the 2 ½ inch form factor that had previously only been utilized by hard disk drives (HDD).
While the principal SanDisk offerings were their SD cards, flash drives, and solid state drives, SanDisk also produced a line of portable MP3 plays known as the SanDisk Sansa. This device was launched in 2005 with the intent of competing with the Apple iPod, and just one year later, in 2006, the SanDisk Sansa was the 2nd most popular MP3 player in the United States.
The independent chapter ended for SanDisk in 2016, when hard drive manufacturer Western Digital acquired SanDisk for $19 billion USD.
SanDisk Data Recovery
As a company that specializes in flash memory devices, it's no surprise that SanDisk's major products are removable data storage mediums. SanDisk SD cards, external hard drives and flash drives are recognized for providing value that is competitive with any hardware manufacturer (with value being measured in GB / $). SanDisk products were not always a leader in value, the cost of NAND flash storage has steadily decreased for the entirety of the 21st century. That said, the Gillware marketing guy, JB Larson (the one writing in the third person right now), has been nothing but satisfied by SanDisk removable storage devices.
Did you Recently Lose Data from a SanDisk SD card, flash drive, or SSD?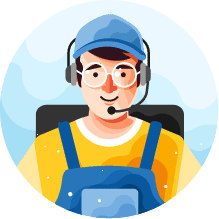 SanDisk Data Recovery from SD Cards
SD cards are one of the most popular classes of SanDisk products. Between standard SD cards, MicroSD cards, and miniSD cards, SanDisk offers a secure digital storage card in every major form factor. You may have noticed the photo of SanDisk storage devices at the top of this article. In the middle of that photo, you will notice a black shape that appears to be an SD card. While it is exactly the same dimensions as a standard SD card, this is actually an adapter for the MicroSD card sitting on top of it. The red and silver 128 GB SanDisk MicroSDXC is a perfect example of the previously mentioned value SanDisk provides. This device provides 128GB of storage space and costs $17.29 on Amazon. It's not a surprise to see SanDisk has a five star rating with 237,000+ reviews.
SanDisk Data Recovery from Flash Drives
If you refer back to the SanDisk device photo, the device at the top of the image is a monolithic USB flash drive. The device at the bottom of the image is a standard USB flash drive. Monolithic flash drives have become increasingly popular. Producing a device where the finished product is a single object can be done more cost effectively than producing a device with multiple parts. When a manufacturer is able to cut costs, they have the option of either keeping their prices the same and increasing their profit margin; or reducing their prices and passing the savings on to consumers. While many businesses may opt to increase their profit margin, the prudent executive would opt for passing the savings on to consumers. Don't delude yourself with idealistic visions of corporate interests, corporate executives have an obligation to act in the best interest of their stakeholders. When a hardware manufacturer lowers their prices, they can undercut their competitors. This happens with identical products, where the innovator can offer a (virtually) identical product below market prices. This also happens with different products, as the innovator may even have the capacity to offer a superior device for less than or close to the same price as a competitors product. Through this strategy, SanDisk became a dominant player in the data storage industry. Their specialization in NAND flash memory / NAND flash storage reinforced the relevance of their brand and products. SanDisk's flash specialization was also a noteworthy factor in Western Digital's $19 billion acquisition of SanDisk in 2016.
There are a number of events that can lead to data loss from SanDisk flash drives. Perhaps you accidentally formatted the flash drive that had your doctoral thesis instead of the empty flash drive. Maybe the USB connector on your flash drive snapped when you were trekking through the wilderness with your SanDisk flash drive. How you experienced the data loss may provide helpful insight for the Gillware data recovery team, but our engineers are as practiced as any in the world when it comes to SanDisk data recovery. Experiencing any manner of data loss is hard. It's distressing to know you're your files are gone and frustrating that you probably have a very limited capacity for resolving the situation independently. If you opt to work with Gillware, you can rest easy regarding your SanDisk data recovery.