How to Recover Deleted Photos [SOLVED]
Are you asking yourself "Can I Recover Deleted Photos"?
---
My Wife is Going to Kill Me!
Losing valuable memories is stressful. If only you had backed up your MacBook or iMac ahead of time!
There's no need to worry. Photo recovery with Stellar software is a painless and stress-free process.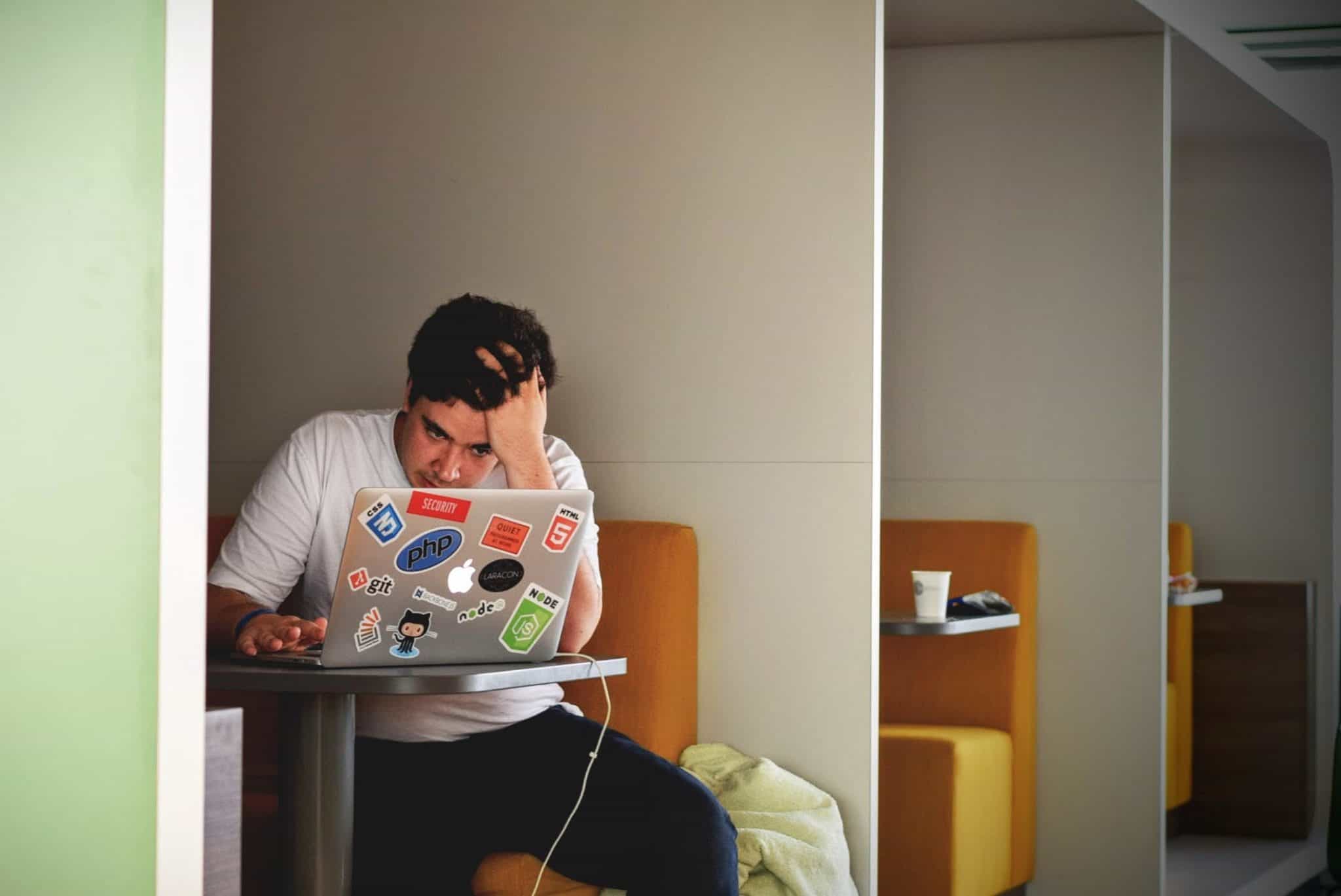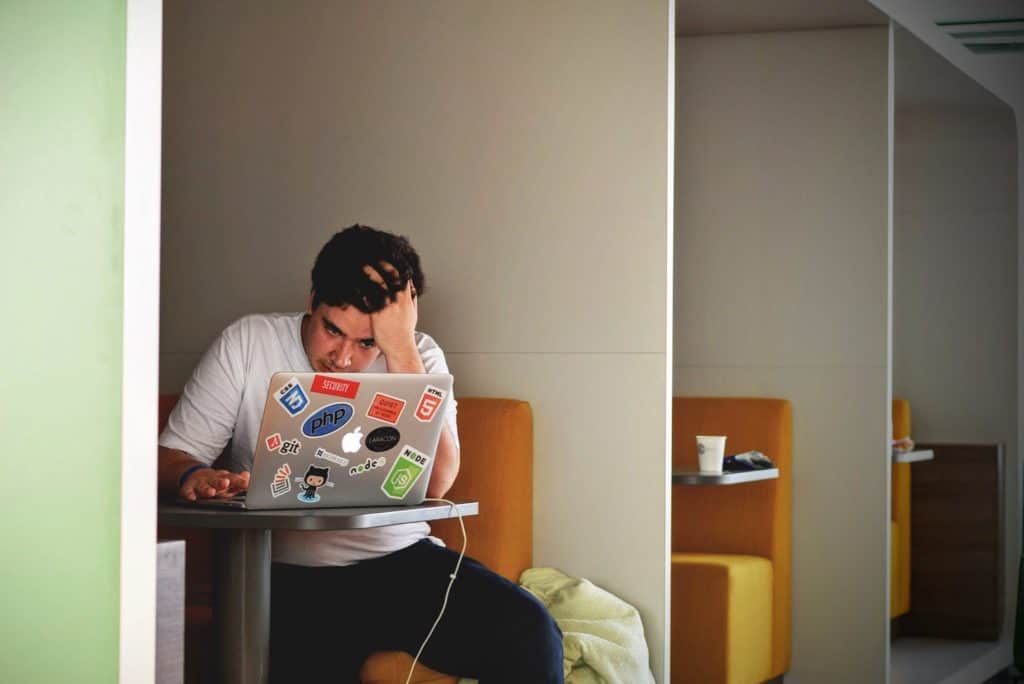 ---
Download Stellar Data Recovery Software for Mac
Also available for Windows
Recover Deleted Pictures
Did you just accidentally delete photos from your Macbook pro, Macbook air, or iMac? Did you reformat a SD Card, USB flash drive, or external hard drive without backing up the data? It's a terrible feeling when irreplaceable photos of your children, grandchildren, or deceased relatives disappears from your computer. Fortunately there's a solution to your problem. Stellar photo recovery software is the perfect tool for restoring your precious memories.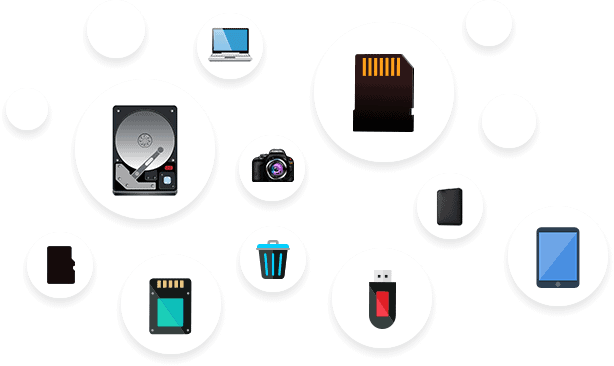 If you're having trouble retrieving photos from a hard drive, SD Card, USB flash drive; look to Stellar data recovery software, the best photo recovery software. Stellar software supports macOS Big Sur, Catalina, Mojave, High Sierra, Sierra, and El Capitan versions.
---
Walkthrough of Stellar Data Recovery Software for Mac
Step 1
Download the Stellar DIY Data Recovery Tool from a reputable vendor. (There's a download link available at the top of this article).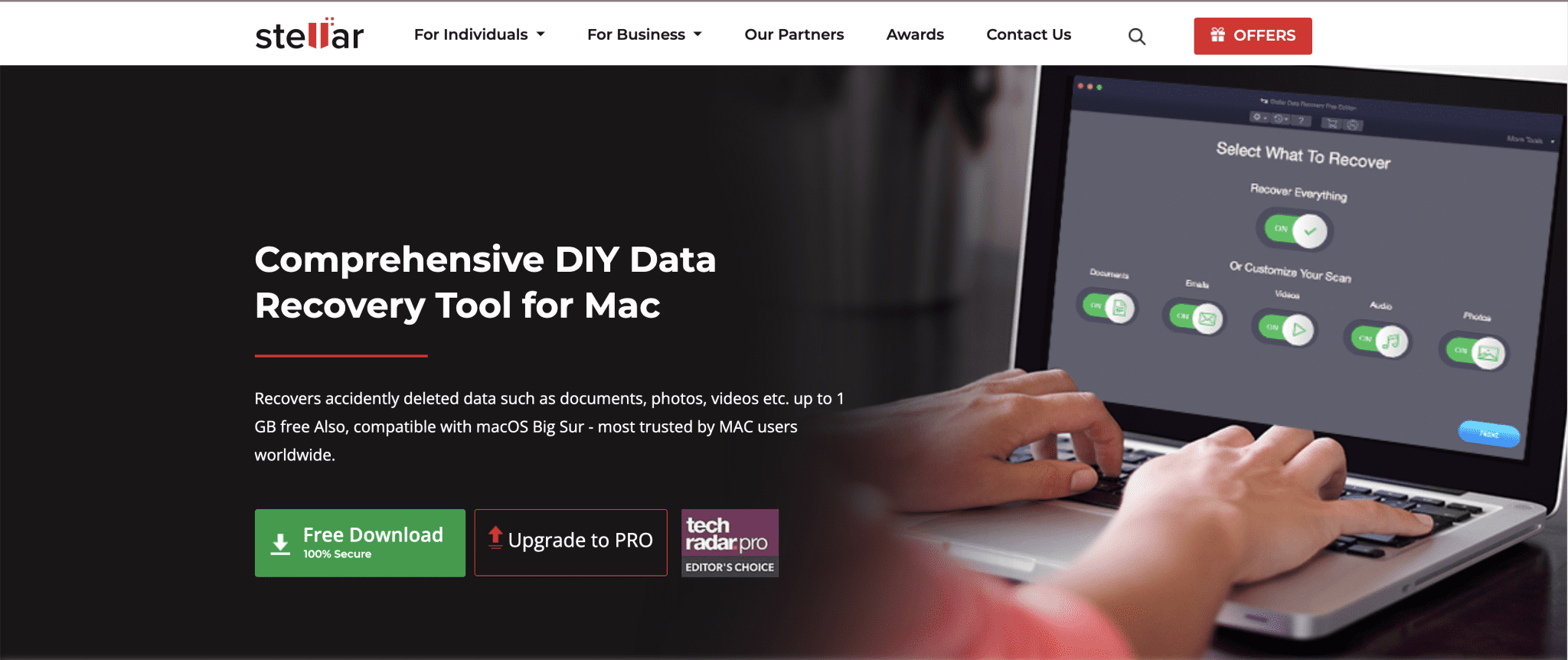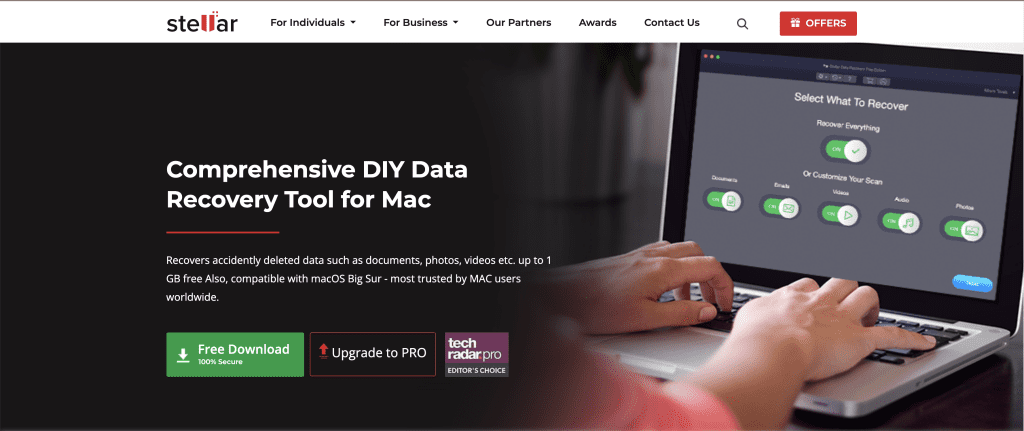 ---
Step 2
Navigate to the directory where you downloaded the Stellar file (it should end with .dmg). Open it. You'll see a prompt like this, where you can drag the Stellar application over to the applications folder.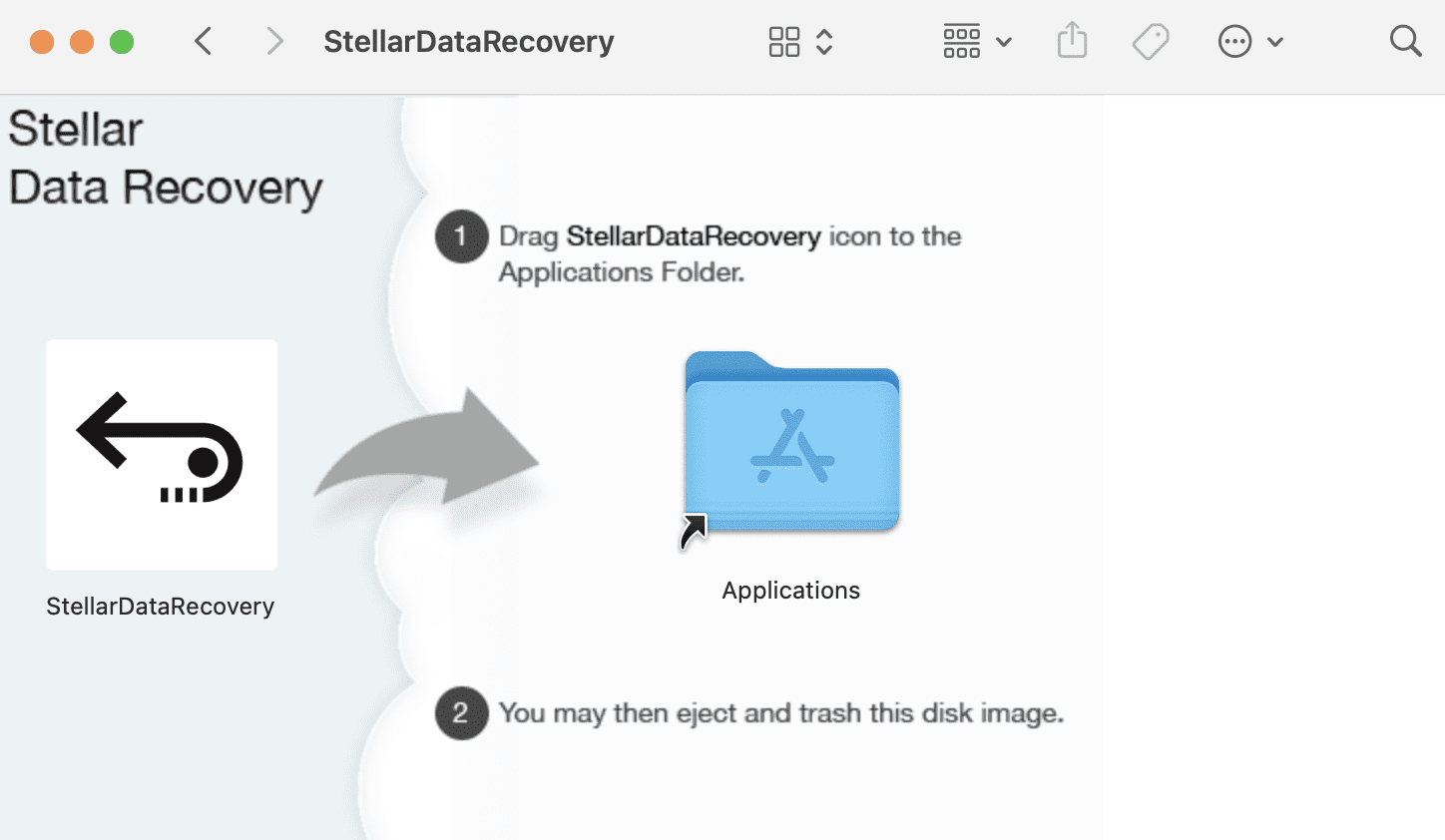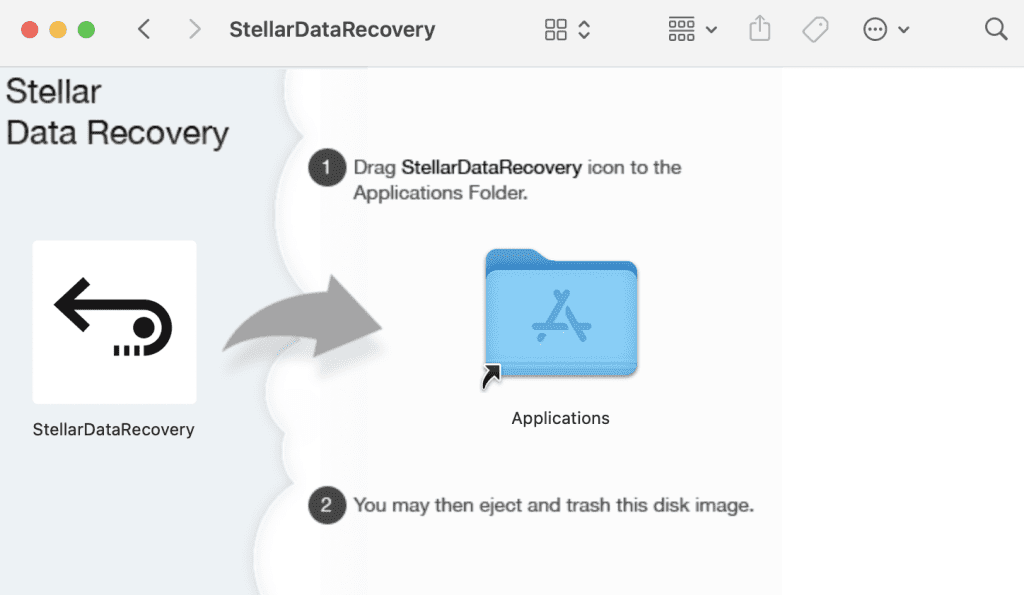 ---
Step 3
Select which types of file you want to recover, then click the next button. While this article is primarily concerned with photo recovery, Stellar data recovery software is also capable of document, email, video, and audio recovery.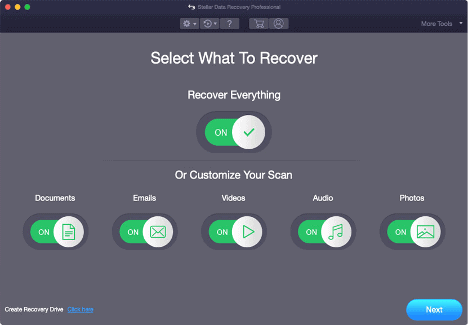 ---
Step 4
Select the storage location where you lost the files. This could be a directory on your hard drive (Desktop, Documents, etc) or an external storage device like an SD card, USB flash drive, or external hard drive.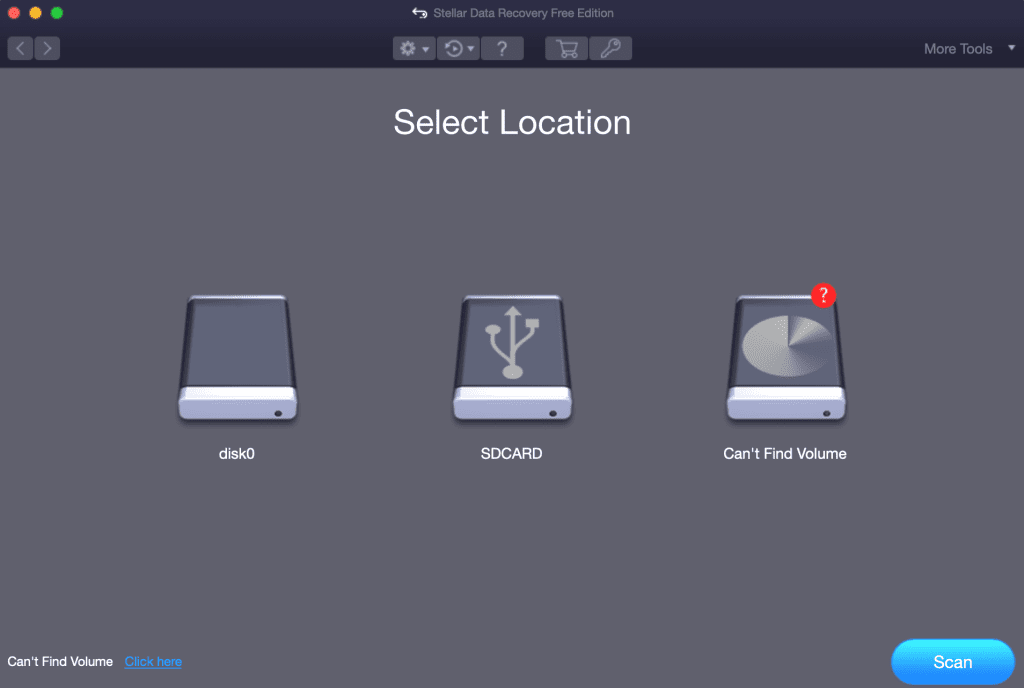 ---
Step 5
Wait for the scan to complete. This could take up to 10 minutes. If the surface level scan doesn't reveal any data, the "deep scan" option may be what you need. Stellar software automatically initiates the deep scan.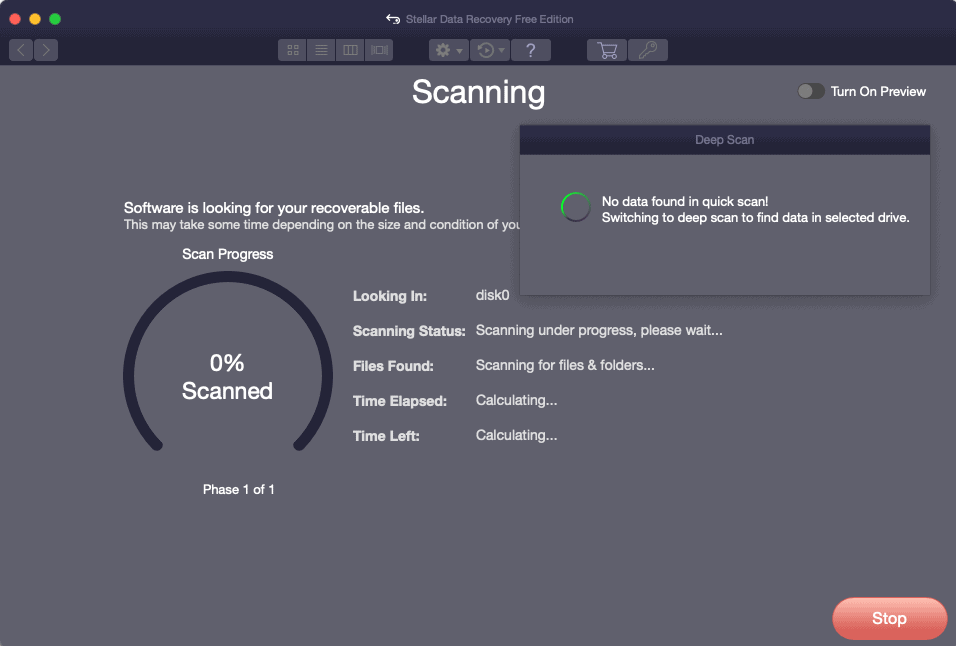 ---
Step 6
Preview the content that the Stellar data recovery software identified on your storage device. Select the photos you want to save and click recover.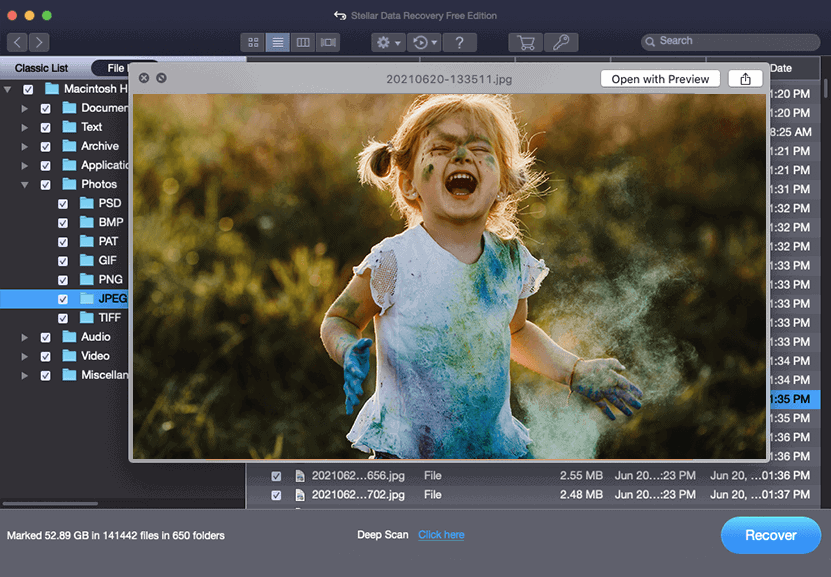 ---
About
Free vs Paid Stellar Photo Recovery Software
If you need a more powerful tool than Stellar free photo recovery software; the Professional, Premium, or Technician variants may be what you are looking for. Paid Stellar data recovery software also comes with complimentary 24×5 technical support. These plans also offer photo recovery from fusion drives and time machine devices.
Stellar Premium also offers photo repair tools that can repair damaged photos (TIFF, CRW, JPEG, CR2, and more). Stellar Premium is also capable of extracting thumbnails from corrupt images.
The Standard edition of Stellar Data Recovery can be purchased for $59.99 / year, while the Professional and Premium versions cost $89.99 and $99.99, respectively. The Technician variant is suitable for corporate photo recovery solutions, and costs $149.
The four lower levels of Stellar photo recovery software (Free, Standard, Professional, and Premium) offer a license for a single computer, while the Technician edition can be installed on up to 3 machines.
The paid versions of Stellar photo recovery software also enable users to recover more than 1GB of photos, videos, audio files, or documents.
Common Data Loss Scenarios
Where did all of my photos go?
Accidentally deleted my photo library.
iPhoto library missing.
iPhoto library photos gone after update.
Deleted iPhoto library.
How to recover deleted photo booth videos on Mac.
How to recover deleted photos from Mac trash.