A corrupt video file is a filmmaker's nightmare. A damaged video file refers to a media file that has a problem with the encoding of the video data, making it impossible to play video files or making it so that only part of the corrupted video files can be viewed.
Depending on the level of corruption, the video file may not open at all. Some common causes include a failure to save uncompressed video files from a camera to a storage device due to a software bug, or an incomplete media download resulting in a damaged media file that is missing sections of the film and has heavy artifacts or errors on screen when playing in a media player like VLC Media Player (often with garbled sound).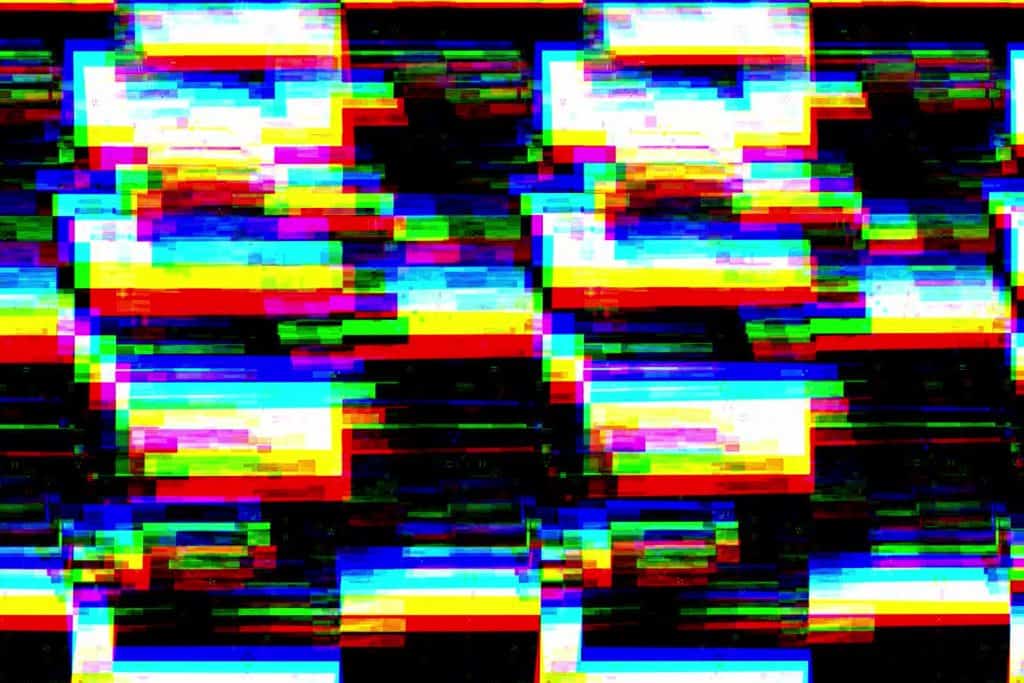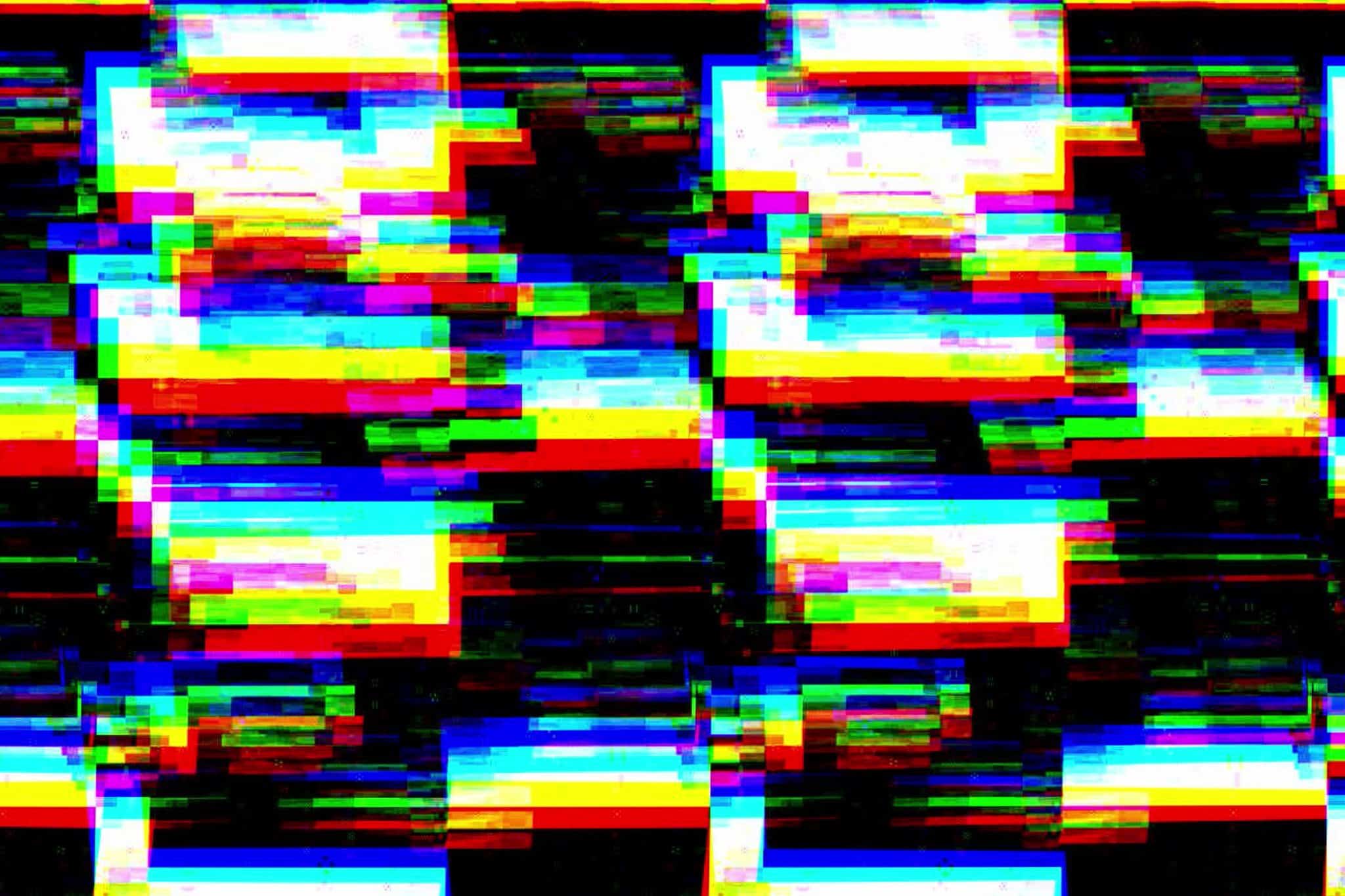 Corrupted video files should be treated exactly like any other corrupt file. Users need to assess the impact of losing access to the video file and determine whether it's worthwhile to attempt to fix corrupted video files. It's possible to repair some video files easily, but it is impossible to recover an incomplete AVI file download (just download it again).
Gillware Data Recovery Services are experts in the data recovery industry. We were founded on the principle of providing the best data recovery capabilities for a fair price. We specialize in recovering and repairing corrupt media files and have pioneered advanced data recovery techniques that can repair corrupt MP4 and MOV file formats – in fact, our video repair tool can repair any of the popular video file format.
Have You Experienced a Corrupted Video Error?
Talk to an expert about your corrupt video files and how to fix your corrupted video. Get a no-hassle consultation today!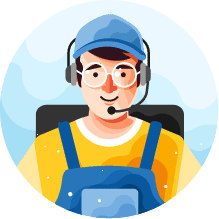 What Causes a Corrupted Video File?
The corruption of a video file occurs in the same way any other file on your computer may become corrupt. Video files are usually much larger than other files you may have. A typical movie downloaded from an internet streaming service like Netflix is around 4 GB in size, but if you have transferred content from a video camera or if you download larger file-size movies, the files can be huge depending on the format and resolution the movie was filmed at. The bigger the file, the higher the chance of the file suffering corruption.
Gillware data recovery experts have repaired videos for our clients from damaged and corrupted media. We have recovered hours of corrupted MP4 video files and videos of virtually any file format. Some of the video repair scenarios we have recovered include precious home family videos, CCTV footage for criminal investigations, and a whole host of urgent files for our clients, such as AVI video files, corrupt MP4 video, MOV video files, digital cameras, and digital multimedia container format (MP4/MOV) with a broken video file extension.
Our engineers know that there are many reasons behind any severely corrupted video file, and there are many scenarios that can cause damage to the video file format.
The most common issues we see are :
Video file corruption is caused by bad sectors on the hard drive or storage media, failed hard drives, or failed mechanical components inside the hard drive.
Logical corruption of the file system.
Errors occur when transferring video files between devices, particularly when the transfer is interrupted or if a user has mistakenly removed a cable (or media) prematurely.
Video file corruption caused by malware infecting a server.
Ransomware, although rare, can also lockout a user's files.
The majority of damaged videos we repair are caused by unexpected power cuts and physical damage to the storage media.
There are three main causes of video corruption. These are logical failures, physical damage, and mechanical faults. Most video files are stored on a hard drive, flash card, or perhaps a gaming console or media server, but the majority will be on a hard disk.
Mechanical Faults
We receive a lot of customer hard drives suffering from electrical issues. Electrical faults usually result in the hard drive appearing dead; it won't spin up. It's also very likely that your Windows PC or Linux Server will hang or crash as a result of the fault, or the media device may 'vanish' from your desktop, suggesting significant lost data.
We also see a lot of hard drives with head failures. This is where the head stack either fails or becomes stuck on the disk platters, typically caused by a head stack crash. On a hard drive, head stack failures are accompanied by a quiet clicking noise or sometimes a beeping noise, a typical sign of a hard drive physical failure.
If the hard drive is making a buzzing noise, it's most likely that the hard drive motor is failing. This could be a burnt-out motor or another form of an electrical fault affecting the PCB (Printed Circuit Board). This results in the motor failing to spin the disk platters on the storage device, making read/write impossible.
Physical Damage
Physical trauma to a hard drive or flash card is caused when the media is dropped, kicked, or suffers some other form of improper handling. If you attempt a home fix on physically damaged media in a non-cleanroom environment, you can inadvertently add physical damage to the media, introducing foreign contaminants to the sensitive internal components and severely corrupting any video files.
Logical Faults
Other faults that we see in our lab include media with firmware faults or drives that are overheating, have been dropped, or suffering some other kind of physical damage. Logical faults cause direct corruption of the file system of the media; the file system is essential to read and write your media files, any damage to it will result in corrupted AVI files.
Logical faults with the video file can also occur when saving video from a recording device to storage media; the output file can have video corruption due to missing headers and metadata, for example. This can occur with the connection between devices is ended before it is able to completely replicate video file data to the destination file. The good news is that logical errors have a high probability of successful data recovery and our technicians are skilled at the video repair process for files that are damaged in this way.
Data Recovery Software to recover
lost or deleted data on Windows
If you've lost or deleted any crucial files or folders from your PC, hard disk drive, or USB drive and need to recover it instantly, try our recommended data recovery tool.
Retrieve deleted or lost documents, videos, email files, photos, and more
Restore data from PCs, laptops, HDDs, SSDs, USB drives, etc.
Recover data lost due to deletion, formatting, or corruption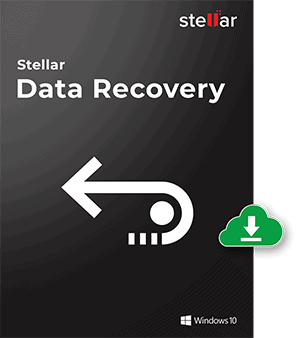 Is There a Way to Fix Corrupt Video Files?
Yes, it is possible to fix corrupted video files, but there are many caveats. If you have downloaded a movie and the video is corrupted, there is little Gillware can do to fix this problem. The easiest solution is to re-download the movie. However, if you have a video file that has played perfectly fine but has only recently become damaged or corrupt, then Gillware is standing by to help you with video repair.
You may be tempted to download video repair software from the Internet or upload your video to a site to be fixed online. Gillware does not recommend using video repair software, and while it is important for our customers to weigh up the risk of attempting a home fix, an unsuccessful video repair software fix will likely damage the file beyond repair. Additionally, there can be serious privacy concerns about using an online video repair process or video repair software.
The Gillware Data Recovery Service is available with a risk-free option that includes free shipping and free evaluation for your video repair. Our video repair engineers will only proceed with a fix once you are happy with the provided estimate. There is no sales pressure put upon our video repair customers; you can simply walk away if you want to, or you can instruct Gillware to recover your corrupt videos.
How Does Gillware Recover a Corrupt Video File?
A support case can be logged directly from the website, or if you prefer to discuss your case with the team, speak to our data recovery experts on 877-624-7206. Our team will provide a label to ship the storage device and media to our data recovery lab.
Our team will talk you through the shipping process, what to include, and what to exclude. Sometimes our engineers will need the entire device, such as a digital video recorder (DVR) or video camera, while other times they will only need the hard disk or media itself. We will let you know what is needed.
Upon arrival, the media is sent to the lab for an initial investigation. Our lab is located in Madison, Wisconsin, and each data recovery case will begin its journey at our 10,000 square foot facility. At this stage, our experts will investigate the root cause of the problem, provide an estimate of how long data recovery will take, and estimate what percentage of the corrupted videos can be saved with our video repair tool.
You can track the entire data recovery process on our website; simply log into your account (this is provided when your case is submitted to Gillware). In most circumstances, we can upload your repaired video files to the customer portal for easy download.
The primary goal of our data recovery process is to get the media into a readable state so that we can repair videos on the device. The way we do this will vary, depending on if the media is suffering from a logical failure, physical damage, or mechanical fault.
Mechanically and physically damaged hard drives or devices need to be disassembled in our clean room environment so our engineers can test the internal components and replace any defective parts. The team has access to an extensive spare parts library, and we have built great relationships with the major hard drive manufacturers, making it simple to order a part just in case we do not have the same device in stock.
When it comes to hard drives, may need to replace the spindle motor, PCB, or any number of sensitive internal components. This must be done in a cleanroom to ensure that no foreign contaminants are introduced. If the delicate spindles are scratched or damaged, Gillware has built a custom-made burnishing tool; this sophisticated tool will remove scratches and deep impacts on the disk platter, just one example of how Gillware is a different data recovery company, one that goes above and beyond other secure data recovery companies, putting the customer first!
Once the disk is readable, our team will attempt to image the hard drive before repairing videos. This will be done to avoid permanent data loss and to give us the best chance of recovering the entire video. We do this using a proprietary data recovery repair tool called Hombre. You will not find this data recovery software anywhere else as it was created by our very own Data Scientists and it is used exclusively at Gillware. It is operating system agnostic and can handle format conversion and various file formats.
The software will create a raw copy of the damaged video files; we can then apply any number of logical fixes to the hard disk file system. A logical fix can rebuild the layout of the hard drive and recover missing files and repair corrupt video files.
Once a corrupt video file has been located, we will approach the customer with a complete file list of exactly what data can be recovered and in what video file formats. Often the client is only looking for a particular video file, however, our video repair tool Hombre can reconstruct the disk, multiple disks, and even RAID configurations if needed, allowing us to access MP4 files, MOV files, AVI files, or other files that are saved on the device. We can then deliver it to the customer in the same format it was saved.
We can also repair corrupted videos that failed to save with the proper information – this is of particular importance to videographers who attempted to save raw video to a compressed format, only to find that their video is inaccessible. We have the expertise to repair corrupted video files like these and get the repaired video to you.
What Happens to My Recovered Data?
Upon completion of recovering the data, Gillware's engineers can upload your repaired files to a secure environment hosted on our website. If the repaired file is too big to upload, or if you do not want your data stored online, we can arrange for a copy of the recovered damaged file to be transferred onto another external hard drive that can be shipped directly for a small charge.
The customer can also provide their storage device for us to use. We just ask that you ensure that the external hard drive has enough storage capacity. Security is the number one priority for Gillware, so all data we hold will be protected to industry standards and data governance requirements when stored in our internal systems.
Next Steps…
Are you ready to get your critical data back? Got a corrupted MP4 file? Gillware has two decades of experience recovering data just like yours. Our professional data recovery services are available to all and we offer highly trained data recovery experts to all our customers.
Need things in a hurry? Why not use our priority service where our turnaround can be as little as 2 business days!
Have You Experienced a Corrupted Video Error?
Talk to an expert about your corrupt video files and how to fix your corrupted video. Get a no-hassle consultation today!