Customer Experience: 100 Percent Would Recommend Gillware
[vc_row][vc_column][vc_column_text]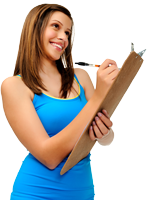 Early this summer Gillware retooled our customer satisfaction surveys. We wanted to learn more about ourselves from everyone we had contact with.
What we understood pretty well already is that data recovery is a fairly intense experience. Usually people are searching with urgency for a solution and trying to make a decision under pressure. After they've made their initial choice, there is a period of time when the results are unknown. The conclusion can be heartbreaking if data recovery is impossible. But for all the cases where data recovery is successful, the experience is shaped by whether time and cost expectations were met, as well as by communication along the way. And for the impossible cases, the bad news needs to be delivered with compassion.
What we wanted to know was how well we were actually performing in each of these areas, and how it might differ based on the client's recovery results. Were we treating those with scored platters and impossible data recovery cases with proper care and concern? Were we communicating clearly to those who considering us for data recovery but chose another option? Were those with successful data recovery cases satisfied with our efforts at every step of the way, or just at the end?
As we delved into our performance, we split our survey recipients into three groups:
Those who chose us for data recovery and paid for their data.
Those who chose us but did not pay for their data
Those who contacted us, but never sent us equipment for data recovery.
We found areas to improve, and took steps that we may explain more in the future. But as we went, we saw an encouraging pattern: The more involved people became with Gillware, the stronger the likelihood that they said they will recommend us to others.
This was highlighted in August after a summer of improvements. Across all three groups, 100 percent of respondents said that they were "very likely" or "somewhat likely" to recommend us to others. The percentage of those "very likely" to recommend us rose as they went through more steps of the Gillware data recovery process.
For those with the least contact with us – those who contacted us about data recovery, but did not move forward with a case – about 60 percent said that they were very likely to recommend us. The remaining 40 percent said that they were somewhat likely to recommend us.
Of those who sent us a case, but did not pay for data recovery – either because it was impossible, too expensive, or no longer desirable – 82 percent said that they were very likely to recommend us, with the remaining 18 percent of respondents somewhat likely to recommend Gillware.
For the clients with the most contact with us, those who paid for data recovery, (and this group had the highest number of survey respondents) 94 percent said that they were "very likely" to recommend us, and the remaining 6 percent said that their recommendation is "somewhat likely."
We want to thank all of our staff for their diligence and hard work to make this happen. We also want to thank our clients for their responses. The criticisms were valuable and helped us improve, and all the compliments were very much appreciated, too.[/vc_column_text][/vc_column][/vc_row]