Air Gap Backups for Home and Small Business
Living in a world where one inadvertent click can bring about total encryption of the data on your computer from ransomware, it is important to take a few extra precautions to help make recovery from these events a bit more bearable.
While many people and businesses backup their important data to the cloud, having a separate local backup can come in handy as well.
This is where air gap backups come into play.
What does "Air Gap" mean?
Pretty much every computer and servers are connected to a network, which is more than likely connected to the internet. This means that bad people can use nefarious means to get you to click on a link and infect your system with ransomware.
Most external drives and flash drives are kept attached to a computer when in use. External drive connected to laptop, laptop connected to internet, bag guys can now access your connected external drive and encrypt the data on it with ransomware as well.
Here is where "air gap" comes in. "Air gap" is a term to describe a data backup that is in no way connected to a network that has internet access. By being disconnected from the internet, an "air gap" is created, making it impossible for bad guys to access the backup and do bad things with it.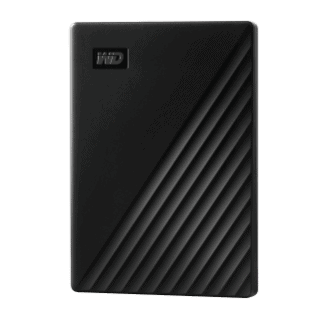 Air Gap Backup
Air gap backups are more often to be used by small business and homeowners. It gives them a way to have a backup of their data safe and readily available if the need arises.
There are many different types of ways to backup data, using many different types of hard drives, external drive, flash drives, etc., so no one way is correct.
Here is our suggestion:
Use an external drive, like a Western Digital My Passport, to copy your important data onto. We recommend the My Passport since you can password-protect the external drive using WD Security software. An extra layer of protection is never a bad thing!
Create a schedule for backing up your data. If you are a small business, maybe you want to make daily or weekly backups. If you are making backups of your personal pictures or tax documents, maybe you want to do it monthly. Pictures are the number one type of data people want recovered from cases we see in our lab. Maybe once a month, you download all the pics from your phones and cameras and put them on the external drive, or right after a vacation or family event. By creating a schedule, you will help remind yourself to make the backups regularly.
Once you are done doing your routine backup, properly eject the external drive from your computer, and then physically unplug it from your computer and take the external drive and store it somewhere safe. Make sure it won't get too hot or cold, and that it is safe from physical harm, like being knocked off a desk. This physical separation creates the "air gap", literally and physically. With no internet connection, no one can access the drive by any network.
If you are a small business, it may be smart to password-protect the external drive. In the event of a robbery or a disgruntled employee taking the drive, they will not be able to access the data on the drive without a password. If you are using the method at home, you may not need the password, depending on what kind of information you are backing up.
Data Recovery Software to recover
lost or deleted data on Windows
If you've lost or deleted any crucial files or folders from your PC, hard disk drive, or USB drive and need to recover it instantly, try our recommended data recovery tool.
Retrieve deleted or lost documents, videos, email files, photos, and more
Restore data from PCs, laptops, HDDs, SSDs, USB drives, etc.
Recover data lost due to deletion, formatting, or corruption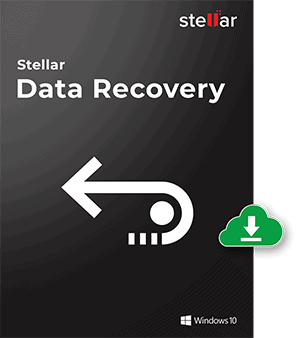 Backup Your Data
Whether you backup your data to the cloud, a local server, an external drive, or even a flash drive, having a backup is the most important part. If cloud storage doesn't work for you financially, an air gap backup is the next safest way to backup your data by keeping it out of reach from bad people who want to do bad things with your data.
So, backup your data and do so regularly. Use a combination of the cloud and an air gap local copy. When it comes to backing up data, redundancy is a good quality to have.