SnapServer Data Recovery
You've been relying on your SnapServer for a long, long time. You knew it was an old piece of equipment and probably should have been replaced, but it did such a good job for so long that you were caught completely off-guard when it broke down. Now all of the data you've been storing on it is gone forever–or is it? Gillware's RAID server specialists are just the allies you need when it comes to the difficult work of SnapServer data recovery.
SnapServer data recovery is commonly requested by small businesses who have a legacy SnapServer housing business-critical data. Even as the server nears the end of its expected service life, the data stored within it still has value to your business, and in some cases, data recovery is the last option available.
With our expert understanding of the RAID arrays found in SnapServer appliances, Gillware can help you recover data from a failed SnapServer.
No matter how stressful your situation is, our team of computer scientists and engineers will put their combined decades of experience to work to make getting your data back and getting you back on your feet as easy and painless as possible.
What Are SnapServers?
The Overland Tandberg SnapServer data appliances have been a prevalent choice for small-to-medium-sized enterprise organizations for data movement and data protection over the last 20 years. SnapServer appliances vary from smaller desktop-sized NAS devices to large-scale, rack-mountable NAS storage arrays.
SnapServers were very popular in the early 2000s, and many businesses purchased them as a centralized data solution to connect to multiple remote sites within one seamless data cloud. A central SnapServer manager can push and aggregate data to many remote locations. This was an advanced technology at the time that these devices were first introduced and allowed small businesses to utilize enterprise-class features with significant cost savings.
SnapServers were originally released in the late 1990s as the Meridian Data Snap Appliance; Meridian Data was later sold to Quantum Corp in 1999. In 2004, at the height of their popularity, Snap Appliance was sold to Adaptec for around $100M USD.
Soon after businesses started making the choice to join the cloud computing revolution with flexible cloud storage options, the popularity of the SnapServer appliances declined significantly. In 2008, Overland Storage bought the SnapServer appliance line for $3.6M. Overland advises that over 200,000 SnapServer products have been sold since the SnapServer emerged on the market.
Many models of SnapServer products have reached their end-of-life by now, meaning that their manufacturer no longer supports them, but still remain in use.
Need data recovered from your SnapServer?
Gillware is on your side.
Gillware's data recovery specialists have been recovering data from SnapServers and other RAID setups of all shapes and sizes for over 15 years.
We offer free inbound shipping to our data recovery lab, free in-lab evaluations by our engineers, expedited emergency data recovery options, no upfront fees, and a no data, no charge guarantee for unsuccessful data recovery attempts.
SnapServer Technical Details
SnapServer Appliances are considered affordable, reliable and extremely user-friendly devices. They are often bundled with SnapServer Management Software that enables centralized management of multiple SnapServer devices. Also bundled is SnapServer Security software to encrypt data at rest (and in transit), and data replication software to enable data protection between multiple sites, which can work over any internet connection or within a dedicated business WAN.
In newer SnapServer models, a Unix-based GuardianOS is used to present the storage and software to the end user. The operating system is built to maximize file I/O throughput across multiple network protocols. Supported protocols include TCP/IP, UDP/IP, iSCSI, Samba, NFS, FTP, and HTTP/HTTPS. The devices can integrate directly with Active Directory, uNIS (Unix Directory Services), LDAP (Linux Directory Services), ACL, TLS, CHAPS, and SMTP. This creates highly flexible connectivity capabilities to Windows, Linux, and MACOS server infrastructure.
In older SnapServer models, the BSD (Berkeley Software Distribution) Unix kernel is used. With BSD and GuardianOS, which are both highly customized Unix releases, we are seeing that organizations with limited IT professional capabilities are struggling to recover the SnapServer's data when things start to go wrong.
Data protection is provided at a hardware level using RAID (Redundant Array of Independent Disks). RAID configuration of RAID 0 (striping), RAID 1 (mirroring), RAID 5 (striping with parity), RAID 6 (striping with 2x parity) and RAID 10 (striped mirroring) are all supported.
The most common issues experienced are failed RAID arrays, damaged disk blocks or associated appliance hardware errors.
We have found that many organizations still rely on these SnapServers as the backbone of their business data, and the appliances were incredibly reliable and very popular at the time of their release. Many businesses continue to use them and occasionally failed disks are not spotted and replaced on time, resulting in the data arrays getting damaged or destroyed.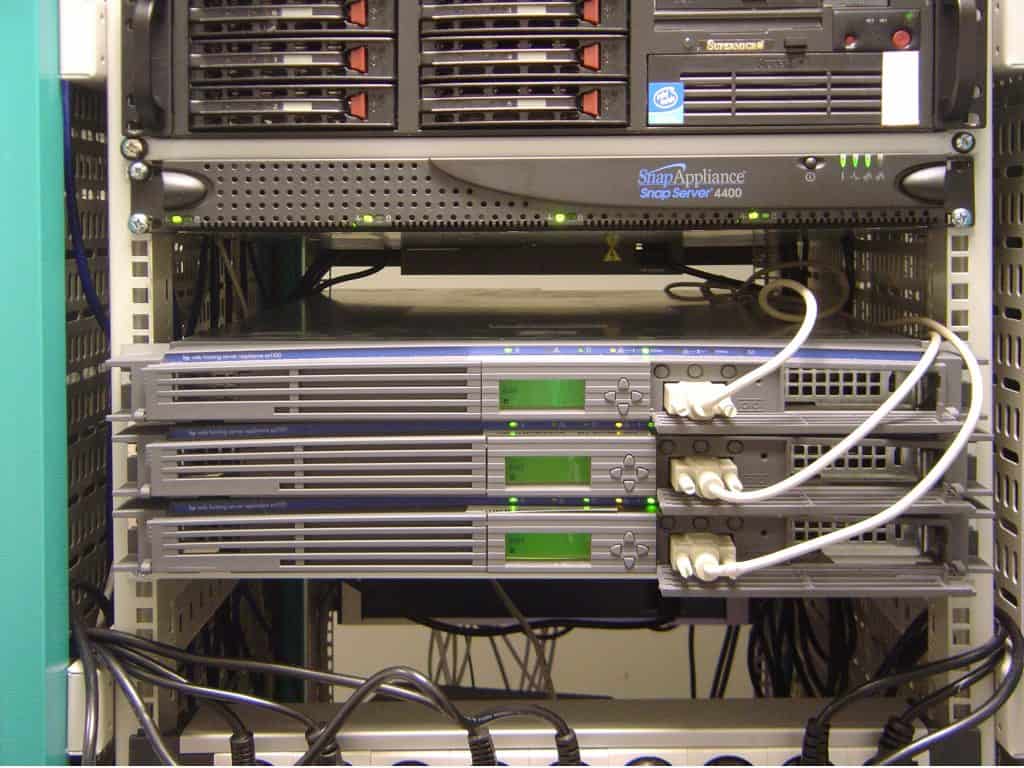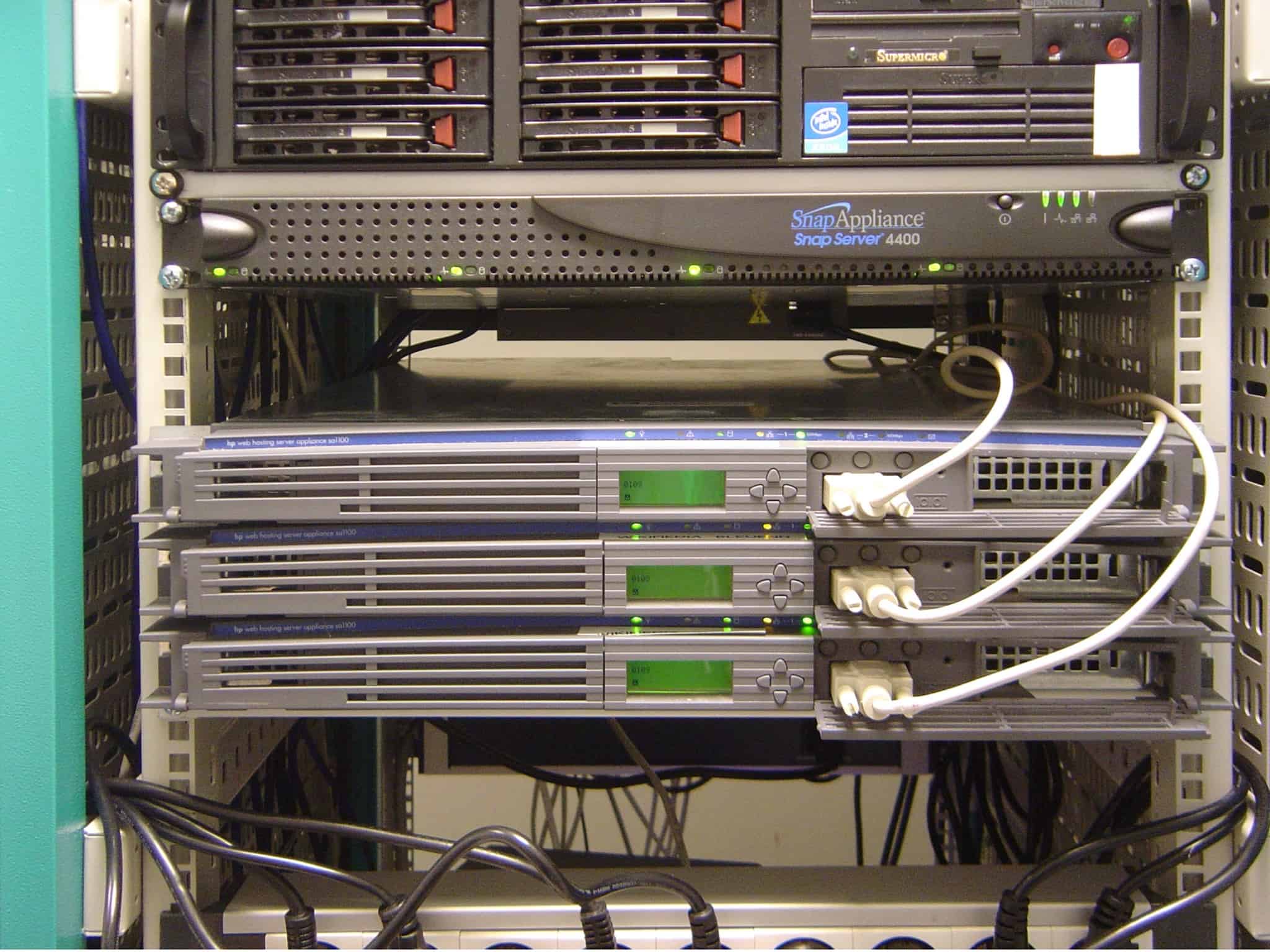 SnapStorage Manager (SSM)
The SSM is a Java-based application supported on nearly all versions of Windows, Linux, and MacOS. It enables remote administration on all discoverable SnapServer appliances. It enables administrators to remotely manage any SnapServer product, providing a monitoring overview, bulk upgrading capabilities, and system tasks such as restarts and shutdowns.
The ability to see the status of multiple SnapServer is a notable benefit to sysadmins, as the SSM can quickly discover hardware warnings or faults, provide real-time storage usage and current firmware/software versioning.
SnapServer Security
The built-in security features of the SnapServer are one of the reasons why data is difficult to recover from these devices for everyday users. The filesystem is protected by folder access permissions, usually provided by Active Directory services (or LDAP variations).
The security identifies users who can create shares, shared folders and/or delete files and folders. It also protects users' home drives from unauthorized access.
We have found that as organizations evolve, system admins who have left the business have often created a hierarchical structure on the SnapServer, protected by their system passwords; when they leave, it results in the organization being partly locked out of the SnapServer data spectrum.
There is no available feature on the SnapServer itself to salvage or undelete files. It is possible to recover from Snapshots (if performed), and connectivity is available via serial connection if you are having network issues, but even when connected by serial, you have very limited options to recover data or query missing information directly from the operating system.
If you need SnapServer data recovery, we highly recommended you stop using the SnapServer appliance immediately. Attempting to rebuild arrays or query disk data can result in hard disk data blocks being unintentionally overwritten, and this may have a detrimental effect of getting all your data back. The best course of action is to shut down the SnapServer and contact a Gillware data recovery specialist to diagnose the issue and provide you with an estimate of how much data is recoverable and the time it will take to recover it.
GuardianOS Web Management Interface
The GuardianOS WMI is the main configuration tool used when provisioning a SnapServer appliance. The WMI is the main dashboard where the entire appliance can be customized.
The web dashboard displays system information, capacity information, and any system alert messages (such as disk failures). The sitemap section displays detailed information about configurable options for the SnapServer and the associated network setup. It enables disk and storage management, security options (such as encryption), monitoring tools, and the ability to set scheduled maintenance tasks.
The main network configuration tools are available directly from the WMI; here, admins have direct access to set up the networking protocols, NIC bonding, and network authentication properties. SnapServers are very flexible, have extensive connectivity options, and are compatible with the vast majority of computing operating systems.
SnapServer Enterprise Data Replicator
Another popular enterprise feature of the SnapServer is the Enterprise Data Replicator (EDR), which provides server-to-server replication for data from a source to a target location. This feature is installed on all SnapServers but must be activated via the SnapExtensions utility on the WMI. Please note SnapServer provides a 45-day EDR trail license. To continue using EDR, you will need to purchase an additional license.
EDR essentially provides a 1:1 copy of client data from the source to the target. The EDR can be scheduled to work at set times of the day or as a policy to protect your data. Consideration needs to be given network bandwidth and bottlenecking to ensure your network runs efficiently.
Data replication enables real-time protection of data and should be used in addition to system backups. The status of the EDR needs to be monitored to ensure there are no issues with the replication such as jobs hanging or jobs running out of time to complete. Also, if you roll back your SnapServer to a pre-existing data snapshot, the EDR will need to be reconfigured.
When Do You Need SnapServer Data Recovery?
SnapServer data recovery is a difficult task as there are no tools included out-of-the-box to recover data. There are SnapSolutions available, such as backup schedules and replication which can provide you with additional protection; however, if the hardware breaks and the device is out of support with Overland, then getting it repaired and recovering your data becomes a challenging proposition.
When dealing with data that has been deleted or lost from an otherwise healthy SnapServer, the first rule of thumb is to stop using the device if you have essential business data on it. Attempting to recover the data or rebuild a storage array can often wipe or overwrite your data.
It is often the best idea to send the device to a data recovery specialist to copy your disk data, and then attempt to repair hardware using copies of data instead of the original disks. This approach ensures a roll-back is available should the worse happen.
If you've reached this point and are ready to speak to a data recovery specialist, contact us today for a quote on recovering data from a failed SnapServer.
What makes Gillware the best option for SnapServer data recovery?
ISO 5 Class 100 cleanroom data recovery lab for repairing failed hard disk drives
Secure data recovery facilities perfect for clients with HIPPA sensitive data and other security needs
Revolutionary data recovery tools and techniques
Expert computer scientists on staff with decades of experience with RAID arrays
Free inbound shipping, free in-lab evaluations, firm price quotes
Customer-friendly "no data, no charge" guarantee with no upfront costs
Expedited service options can reduce in-lab turnaround time to as little as a single business day
Gillware has been providing world-class professional data recovery services since 2003.
Over the past 15 years, Gillware has become the trusted provider of data retrieval services for over 5,000 computer repair shops, managed IT service providers, small businesses, and Fortune 100 companies across the US.
Every part of our data recovery process is designed to take your stressful situation and make it as painless and easy to resolve as possible.