MacBook Pro: No Power, No Data
MacBook Specifics:
Model: A1706 EMC 3163 (fourth-generation)
Storage: 256GB Onboard PCIe 3.0 (NVMe – Non-Volatile Memory express)
A few days ago, we received a MacBook Pro at our lab. The customer complained that the laptop would not power on.
They had taken it to a local repair shop to have it looked at. It was determined that the battery was not the issue but they could not find the cause for why the laptop would not power up.
Desperate to get their data back, they called Gillware for help.
This model of MacBook Pro was released mid-2017, part of the fourth-generation line.
The storage device/hard drive for this device is a 256GB Onboard SSD, PCIe 3.0 NVMe. Yes, onboard.
Most computers have removable hard drives, whether they are traditional spinning disk drives or solid state drives (SSDs) mounted in a slot in a laptop. A removable hard drive is easier to work with in regards to data recovery, especially when repairs to the drive are needed.
This onboard SSD is soldered to the logic board, making it non-replaceable/removable. In order to upgrade to a larger capacity drive, you owuld need to replace the entire logic board.
MacBook SSD Data Recovery
Due to the added complexity of the SSD being built-in to the logic board, many repair shops will try some off-the-shelf software to recover data, but will ultimately tell the customer that nothing can be done.
Well, something can be done and Gillware has done it. Using proprietary recovery software, and specialized techniques developed in-lab, our engineers were able to recover the customer's data. There were difficult barriers to overcome with the integrated SSD but overcoming difficult recovery situations is what we do.
Contact one of our Client Advisors and tell us about your failed MacBook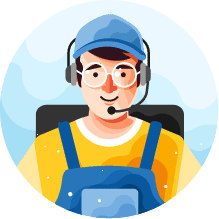 How To Recover Data from a MacBook Pro
If you find yourself in a similar situation as our customer's with your MacBook Pro, and you have been told that there is nothing that can be done, please contact us. We have the experience and know-how to overcome most difficult recovery scenarios such as this.
Due to the difficulty of this recovery, and the amount of research and development time needed to recover the data, this was not a "cheap" data recovery. Any lab that says they can recover data from a situation like this and do it cheap is a lab that can't get the data.
So, give us a call, email, or chat with one of our Client Advisors about your failed MacBook Pro. At the very least, you can send it in for a free evaluation so you can find out if the data is even recoverable and if so, get a price quote. If the data is important to you, having the peace of mind to know if it is recoverable is worth the time to talk with us and send your device in.
Please use the buttons below to either begin the recovery process or find ways to contact us.