7 Things To Know About Apple File System (APFS)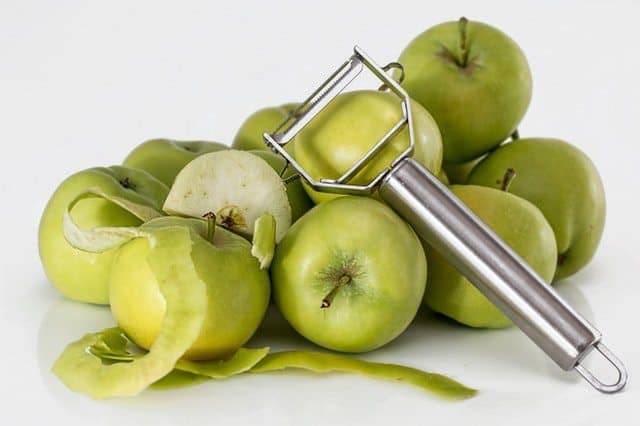 Our data recovery experts know computers backward, forward, inside and out. We have to. In this post, our Mac data recovery expert Charles talks a bit about the new file system introduced by Apple. Apple's new file system for macOS High Sierra and beyond, Apple File System or APFS, represents a clean break from 32 years of HFS and HFS+ tradition.
Along with its new operating system (macOS High Sierra), Apple rolled out an entirely new file system called Apple File System (APFS). Apple's programmers designed this new file system to operate on all Apple devices, not just desktops and laptops but iPads and iPhones as well. It addresses key issues that have been plaguing the old Hierarchical File System Plus (HFS+), which Apple has used for Macintosh computers since 1998. Its predecessor, HFS, debuted alongside Apple's first hard disk drive for Macintosh in 1985. Namely, APFS addresses file checksum, nanosecond time stamps, volume snapshots, and other features which were lacking under HFS+.
Additionally, APFS' primary optimization is for flash storage to increase read/write times on all their devices. With SSDs in most Apple computers and all mobile devices running on flash memory, the future of data storage is solid state, and now Apple has a file system that takes full advantage of that new reality. This was demonstrated during the Apple Worldwide Developers Conference in 2017 debuting APFS by comparing file transfer speeds against HFS+.
One of the coolest things about APFS is the way your computer upgrades to it. Instead of requiring a complete reformat to create the new file system while installing the new OS, in the process of upgrading to High Sierra, the file system upgrade happens completely in the background and preserves all of your files exactly as you left them. This is a bit like replacing every part of a car one-by-one, while it's still running, without losing anything in the glove compartment. It's an impressive feat of programming.
This is a bit like replacing every part of a car one-by-one, while it's still running, without losing anything in the glove compartment.
Perks of APFS
Apple invented the Hierarchical File System, or HFS, in 1985. HFS+ improved on HFS but shared the same foundation. APFS represents a clean break from the legacy of HFS and bold new territory for Apple. These are some of the features of APFS that improve on HFS+:
Ability to save snapshots of the OS
Optimization for flash storage improves file transfer speeds and device longevity
Checksum values to file system metadata prevents and mitigates file corruption
Space sharing makes all partitions dynamic instead of static, allowing them to grow and shrink on the fly
Volume container encryption supports both single-key and multi-key encryption
Sparse file support allocates storage only when the user needs it, allowing users to create logical volumes larger than the physical volume containing them
Fast directory sizing quickly computes available space
More data can be read at Apple Developers. Apple Developers plan to eventually release the technical specs of APFS sometime in the future.
---
Data Recovery from Apple Filesystem
Gillware's technicians can recover data from Apple Filesystem hard disk drives and SSDs when the storage devices break down. Logical issues such as filesystem corruption will require in-depth knowledge of how APFS works, requiring extensive research and development by Gillware's top logical experts.