Lenovo Error 1962 "No Operating System"
If you use a Lenovo computer, you may at some point experience the error 1962 "no operating system." This error code pops up at the Windows boot, typically after the restart. The 1962 error code can occur for a number of reasons. In some cases, it has to do with a faulty HDD or SATA cable connection. Other times error 1962 can be due to a corrupt startup or the wrong BIOS settings. If you are experiencing this error code there are a few different things you can try to solve the problem. The first thing you should do is make sure the drive is showing up in BIOS with the appropriate capacity. You should also check the cables of your device and make sure they are all connected properly.
If your drive is clicking or making noises…
chances are the drive is dead. If you have a backup of the data stored on your Lenovo device, we recommend buying a SSD and transferring all of your data to it as it will be inaccessible from the dead device. If you do not have a backup of your data, you're in the right spot! Here at Gillware, we provide financially risk-free data recovery services. Click the button below to get the data recovery process started and get one step closer to recovering the data from your Lenovo device.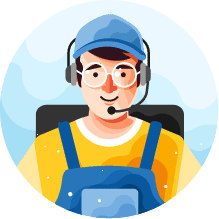 Other troubleshooting tips….
Run Startup Repair
Running startup repair is a fairly easy way to resolve a lot of issues that occur when your computer fails to boot into Windows, including the Lenovo error 1962. Follow the steps below to run startup repair.
Download the Windows 10 Media Creation tool and make a bootable device with the tool
Connect the bootable device to the computer experiencing error 1962 and boot windows from it
Go to the Windows setup page and select language, time and currency, keyboard output settings, then click "Next"
Select repair your computer, troubleshoot, advanced options, and then startup repair
You will then be prompted to choose your account and type your password. The startup repair should begin after you enter this information
If running startup repair does not solve the problem, you may need to try changing the boot order.
Change Boot Order in BIOS
If the cause of the error 1962 lies within the BIOS, changing the boot order, or priority, should fix the problem. Follow the steps below to change the boot priority.
When "Error 1962: No Operating System Found" appears on your screen, hold the "Ctrl+Alt+Delete" keys down to reboot your device
While your device is booting, press F12 multiple times to open BIOS setup, then press enter
Click the startup tab, select CSM, hit enter, and then select "enabled"
Select the boot priority option and hit enter, change current option of legacy first to UEFI first
Press the F10 key and choose yes. Your device should then reboot