The Gillware Digital Forensics Story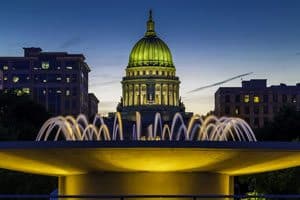 Founded in 2004, Gillware Data Recovery began as a small business venture started by Brian and Tyler Gill. The business came to fruition when Tyler's college hard drive failed and there were no affordable recovery services, most of which quoted over $3000 for a relatively simple recovery. Since then, Gillware has steadily grown in both size and reputation to become the cutting-edge data recovery lab it is today. Gillware is also SOC 2 Type II security audited and maintains ISO-5, Class 100 cleanroom facilities at their Madison, Wisconsin-based lab. With over 15,000 data recovery cases per year, proprietary recovery tools and a world-class team, Gillware has the expertise required to handle even the most difficult cases.
In early 2016, Gillware Digital Forensics was created to fully utilize Gillware's mobile recovery capabilities while also expanding service to law enforcement agencies, law firms and corporations. Their vast experience in data recovery combined with President Cindy Murphy's 17+ years in the digital forensics industry were a natural fit for launching a new, full-service digital forensics organization. Thus, Gillware Digital Forensics was born. Moving forward, they hope to maintain their status as industry leaders in cutting-edge recovery processes as they establish a presence in the digital forensics industry.