Data Recovery Services in Yonkers, New York
No matter what type of data recovery needs you have, we can help!
Gillware and Micro Center have partnered together to offer professional data recovery services to the greater Yonkers, New York area.
MICRO CENTER – YONKERS
ADDRESS:
750-A Central Park Avenue
Yonkers, NY 10704
STORE HOURS:
Mon – Sat: 10 – 9, Sun: 11 – 6
You've lost your precious photos. Now what?
No need to worry! Gillware and Micro Center encounters similar scenarios daily. We have helped thousands of people recover data from the following devices: external hard drives, desktop drives, laptops, solid state drives, SD cards, flash drives, etc.
Gillware has teamed up with Micro Center to help you get your data back! Gillware's proprietary software, alongside expertise at your local Micro Center location, gives you the best chance of success in recovering your data.
If your device is no longer recognizing, had some form of deletion, corruption, or was reformatted, all you need to do is take that device to the help desk at Micro Center. Micro Center will take it over from there! Below is a list of what services are offered in-store at Micro Center vs. shipping your device to Gillware Data Recovery.
Regardless of your data recovery situation, losing precious data can be worrisome and hectic. We are here to help! Whether you are an everyday at home user, a business user, or anything in between, we are here to assist you.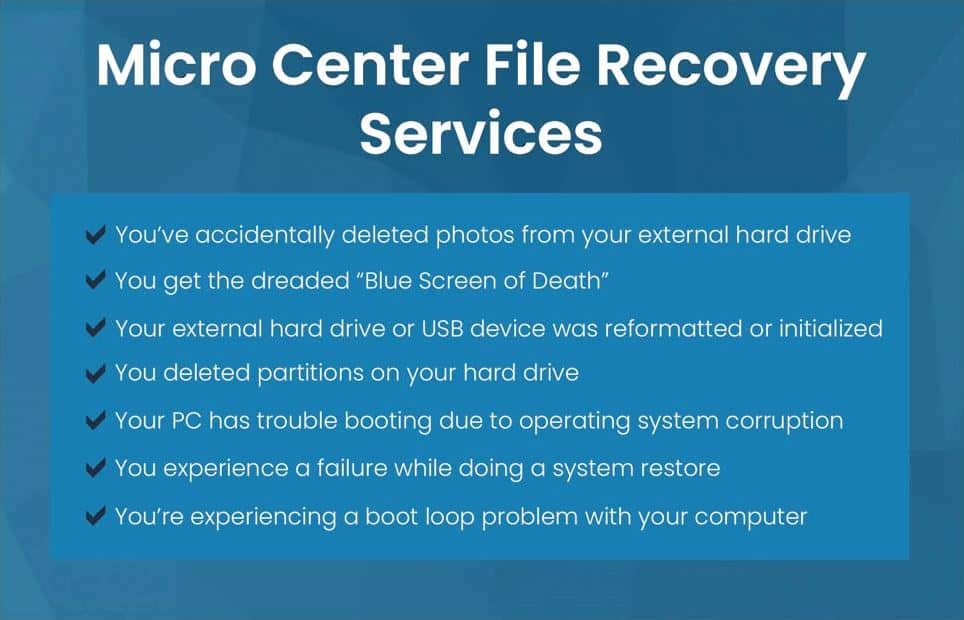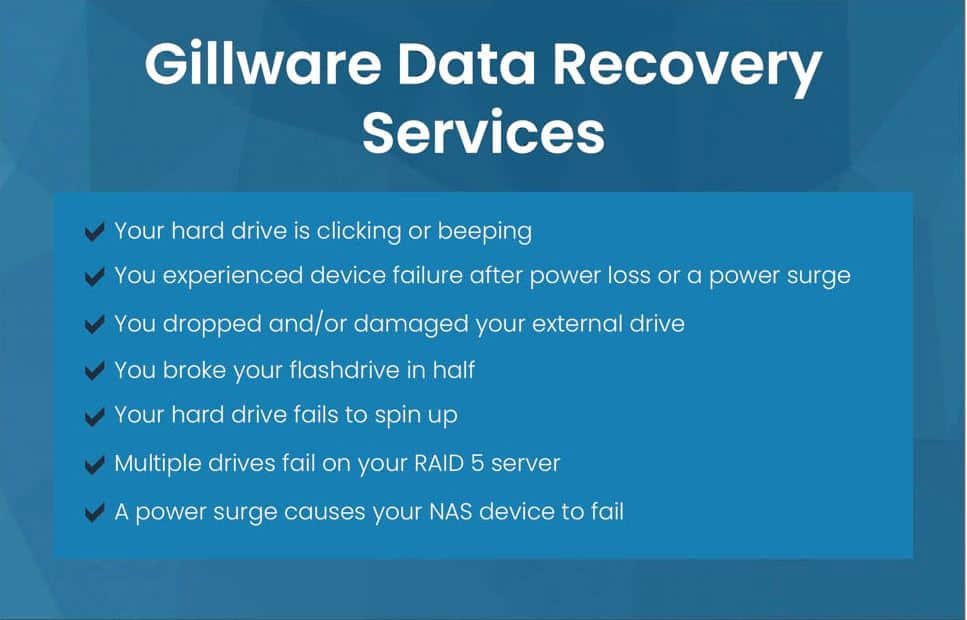 Gillware and Micro Center are your data recovery experts in Yonkers and the surrounding areas.
If you have questions about our process or pricing, please click on the button below for ways to contact us.