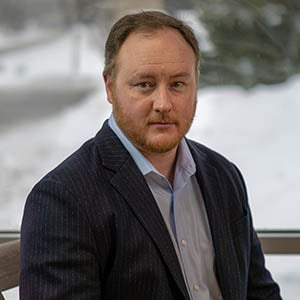 Brian Gill
Chairman, Gillware Inc.
Brian holds a B.S. degree in Computer Science from the University of Wisconsin, Madison. He is a software architect and data recovery expert. He is well-versed in the firmware architectures of all the major storage vendors. He is a co-founder of Phoenix Nuclear Labs and served on PNL's board from inception to when it decided to spin-off SHINE Medical Technologies. He also previously served on the board for the Madison Scouts Drum and Bugle Corps.
Brian co-authored the first edition of the WebLogic Server Bible, published by John Wiley & Sons in 2002. He was named one of Madison's 40 under 40 by In Business, even though sadly he is 40 now. He and his wife Kara have 3 sons, Charlie, Tanner and Eli. He is an avid but terrible fisherman and has never participated in even a single session of CrossFit. As CEO of Gillware, Inc, Brian oversees and assists all aspects of the business.