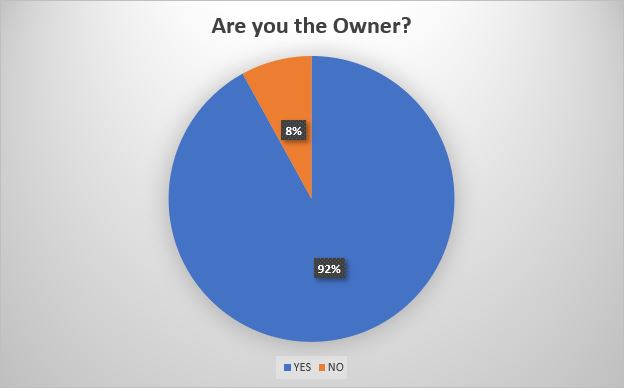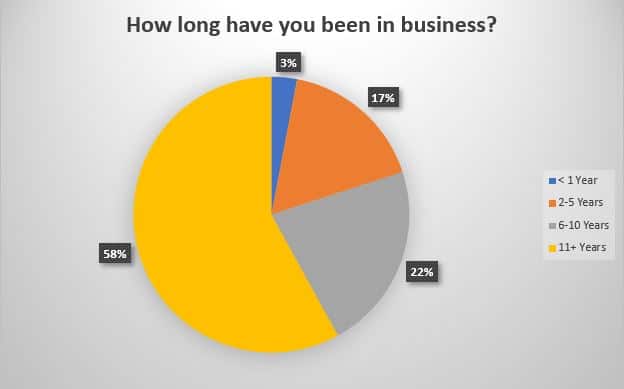 11+ YEARS: 58%
6 – 10 YEARS: 22%
2 – 5 YEARS: 17%
< 1 YEAR: 3%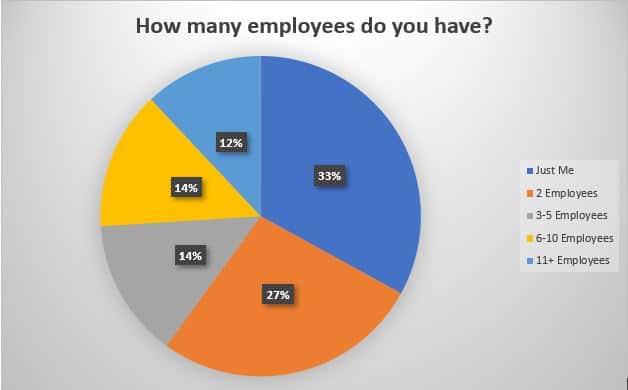 JUST ME: 33%
2: 27%
3 – 5: 14%
6 – 10: 14%
11+: 12%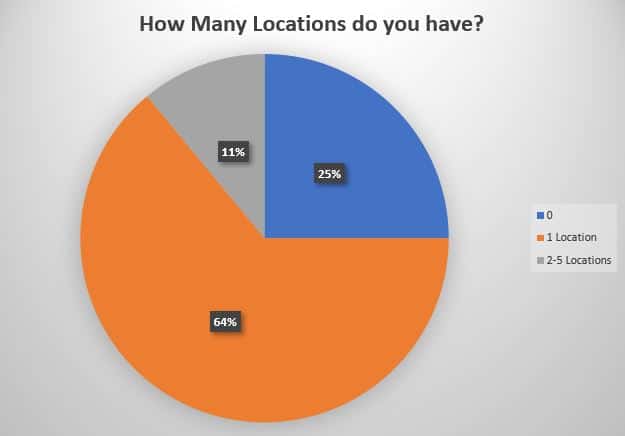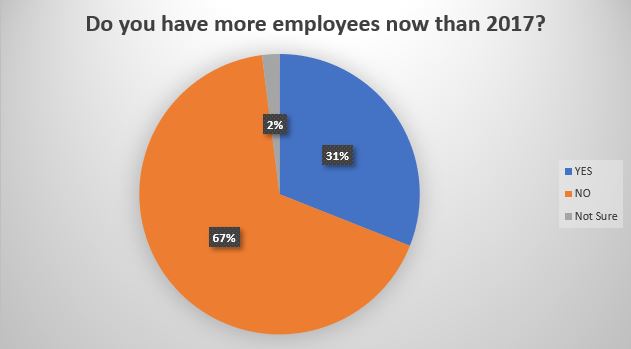 NO: 67%
YES: 31%
NOT SURE: 2%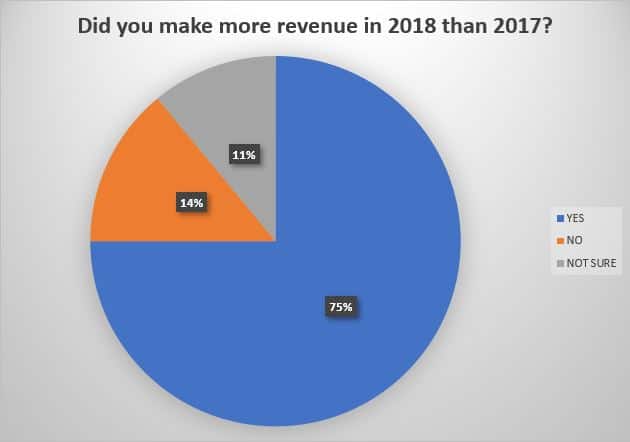 YES: 75%
NO: 14%
NOT SURE: 11%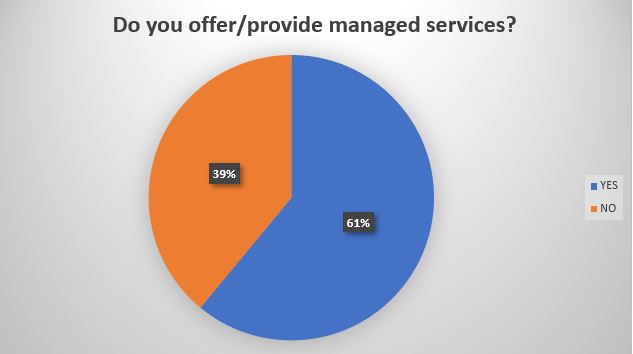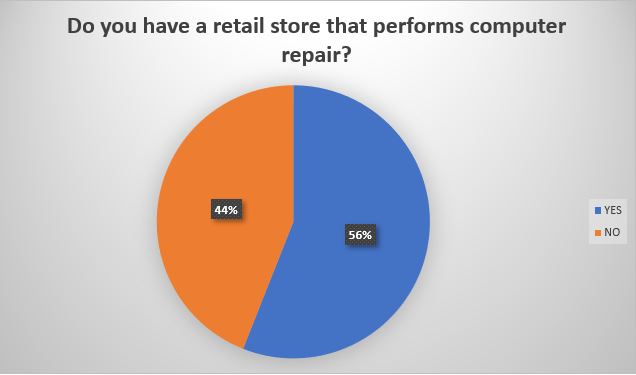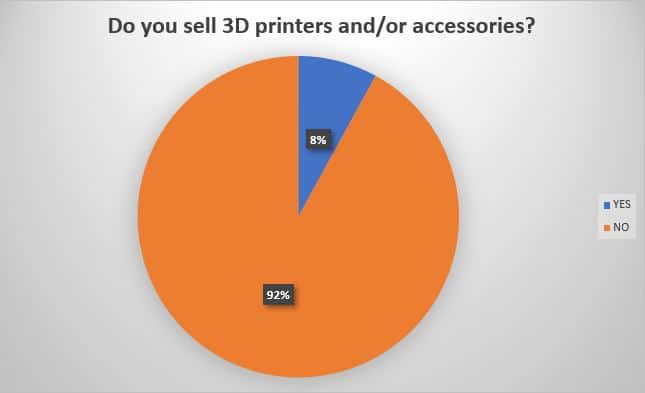 NO: 92%
YES: 8%
The 3D printing industry is growing fast and appears to stay that way in the foreseeable future. Selling 3D printers and/or 3D printing accessories could be another revenue source for your business.
NO: 94%
YES: 6%
Selling drones and/or drone accessories can be another source of revenue for your business.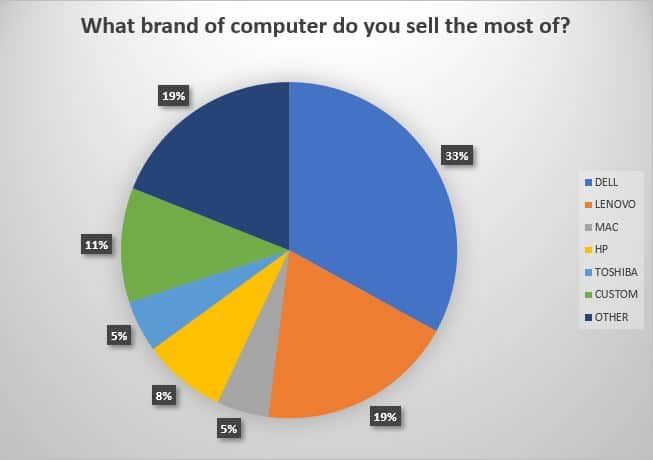 DELL: 33%
LENOVO: 19%
OTHER: 19%
CUSTOM: 11%
HP: 8%
TOSHIBA: 5%
MAC: 5%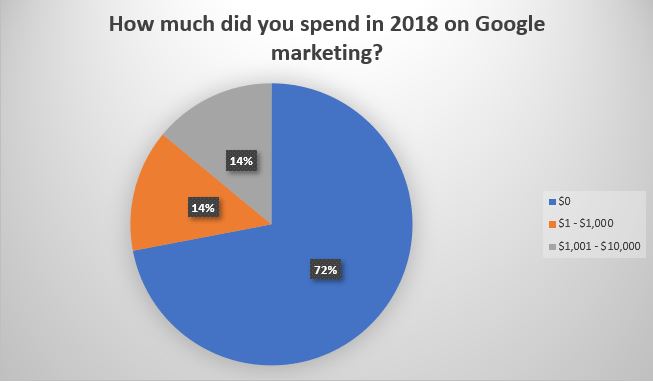 $0: 72%
$1-$1,000: 14%
$1,001-$10,000: 14%
Investing in Google marketing can help your business rank higher in local search results and therefore be more visible to those searching for the services & products you offer.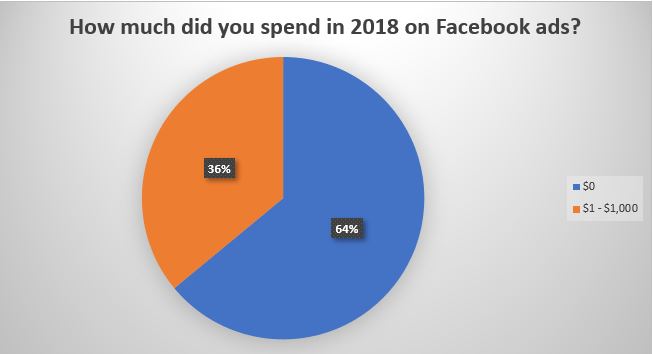 $0: 64%
$1-$1,000: 36%
Creating Facebook ads are easy to create and are a relatively inexpensive way to advertise your services and products.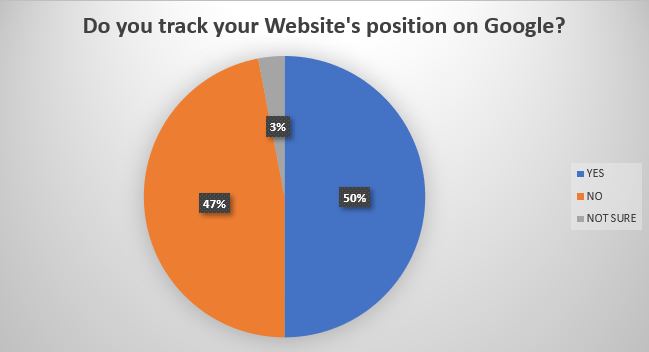 YES: 50%
NO: 47%
NOT SURE: 3%
Tracking where pages on your website rank in Google can help you identify which pages need more SEO optimization to help them rank higher and get more clicks.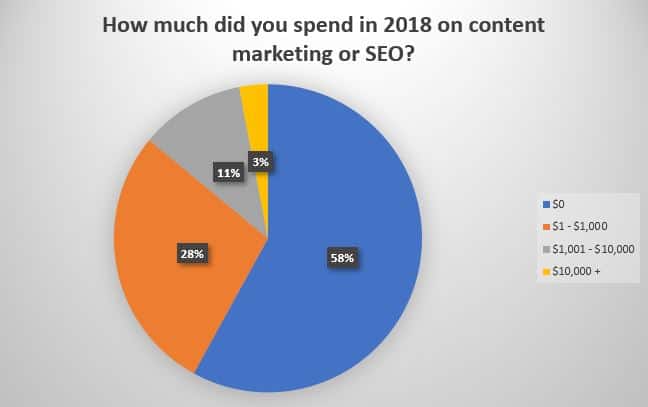 $0: 58%
$1-$1,000: 28%
$1,001-$10,000: 11%
$10,000+: 3%
Good relevant content is essential for better ranking in Google and getting traffic to your website & business. Blogs and Social Media are great tools to share this content.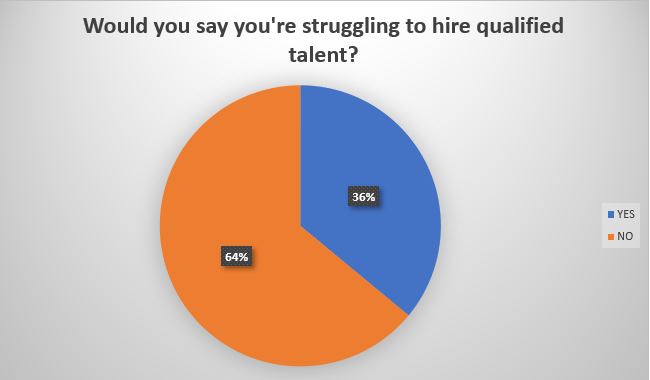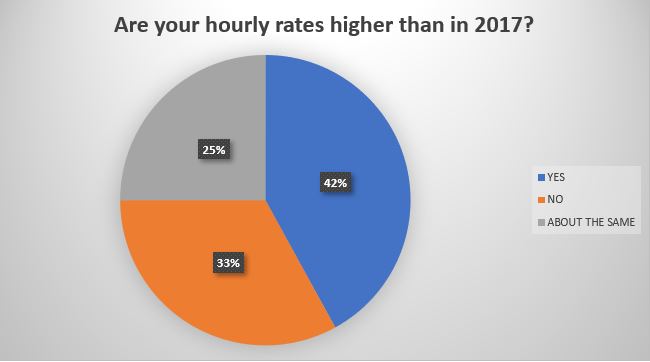 YES: 42%
NO: 33%
ABOUT THE SAME: 25%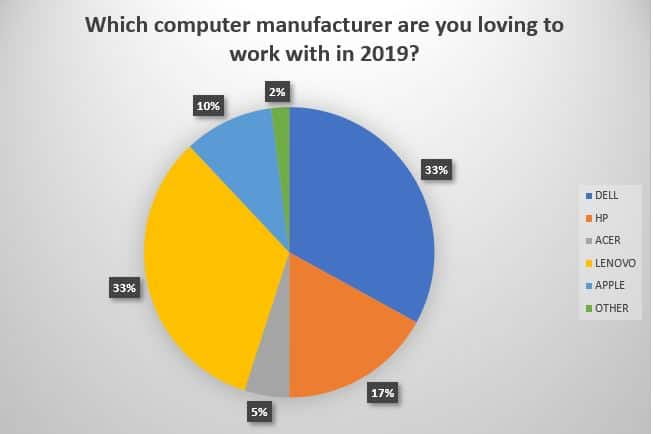 DELL: 33%
LENOVO: 33%
HP: 17%
APPLE: 10%
ACER: 5%
OTHER: 2%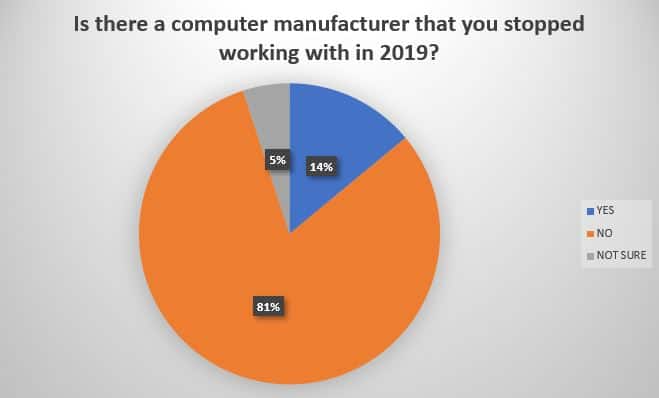 NO: 81%
YES: 14%
NOT SURE: 5%
If Yes, why?
Poor quality products
Bad customer service
Difficult warranty process